Brewpub 500L horizontal beer serving tank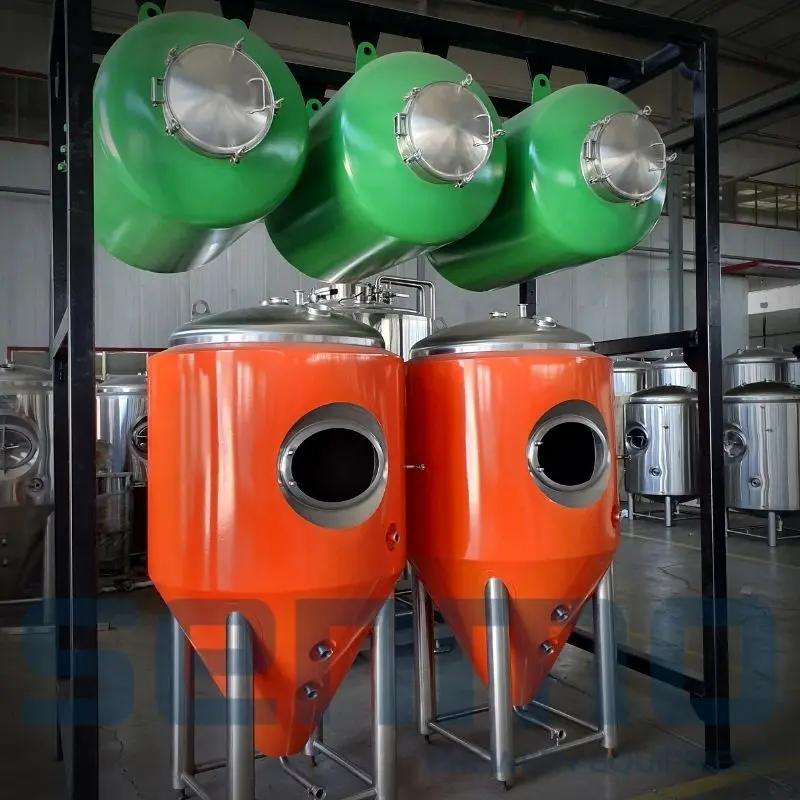 These are brewpub 500L horizontal beer serving tanks made by SENMO Machinery,the surface of the beer serving tanks are special designed as per our clients requirements,we make the surface green to fit the restaurant style.Meanwhile,we designed a frame to put the serving tanks above the fermenters to save more brewpub space.You can pump the beer to the tanks directly,or you can put a plastic bag inside of the beer serving tank to serve beers. We can also add legs on the serving tanks of you need.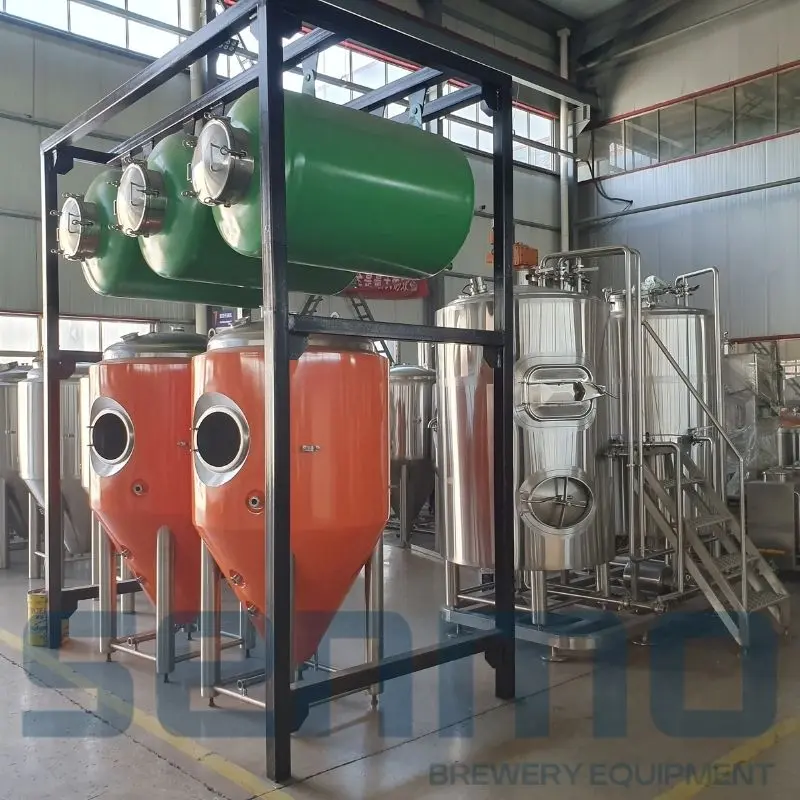 The 500L serving tanks are made of SUS304 plates,it is also double layers with insulation,there are cooling jackets around the inner tank to cool the beer temperature,and the cold water inlet and out is located at the back or bottom of the serving tanks.Below is the detailed parameters of the beer serving tank:
Working volume:500LTotal volume:550L

Design temperature:Min:0℃ Max:100℃

Design pressure:2barWorking pressure:1bar

Inner tank thickness:2.5mmOuter tank thickness:2mmSurface process of the tank: Brushed surface or Customized design

Head type:Dished headBottom type:Dished bottom

Insulation material and thickness:PU insulation,80mm

Cooling jackets around the cylinder.Cooling area: 2.2㎡

Dimple jacket design pressure:2barDimple jacket working pressure:1bar

CIP pipeline and CIP rotary spray ball

Side manhole

Matched with Breath valve: Adjust the negative and positive pressure.

Matched with Sample valve

Matched with Pressure gauge and Mechanical Pressure regulating valve

Drain outlet on the bottom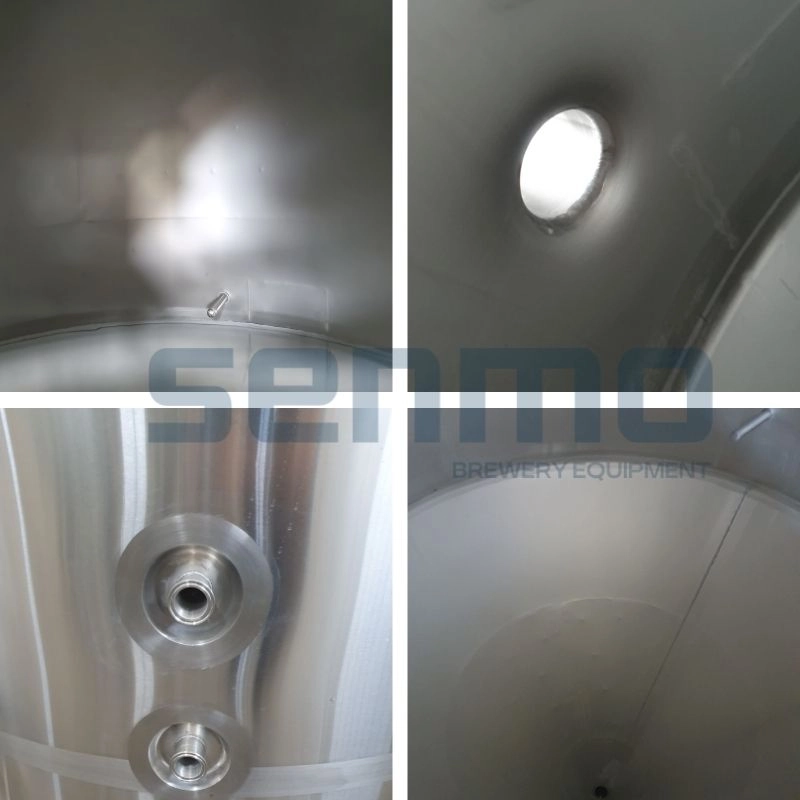 Below is the general design of the 500L beer serving tanks:
All material of the beer serving tank in contact with product will be of Stainless Steel,304.Light glass made of glass.

Pipe/Fitting standard will be designed according to your request

All valves in contact with product will be of Hygienic Butter Valve Type

All components and wire of the beer serving tanks will be with CE marked

Process connections will be designed according to your request.Sanitary screw couplings or Sanitary Tri-clamp

Welds will be fully burned,shield gas will be used.With no pores,cracks.
Besides of the horizontal beer serving tanks,we also have stacked vertical beer serving tanks for you.And if you need any other special design on the serving tanks,you can send us inquiry,we make the special design and manufacture for you.
The following high-quality services will be obtained when purchasing SENMO beer equipment. We not only sell beer equipment, but also provide one-stop service, so that the brewery equipment you buy can generate commercial value:
(1) We provide on-site equipment installation and commissioning services;
(2) We provide wine making technology training for free. The learning period is about 10 days until we learn it;
(3) Lifelong maintenance of brewing equipment and free upgrade of brewing formula;
(4) After the site is selected, assist in the design of the floor plan of the store site, place beer equipment reasonably, and avoid repeated construction;