1000L commercial kombucha fermentation tank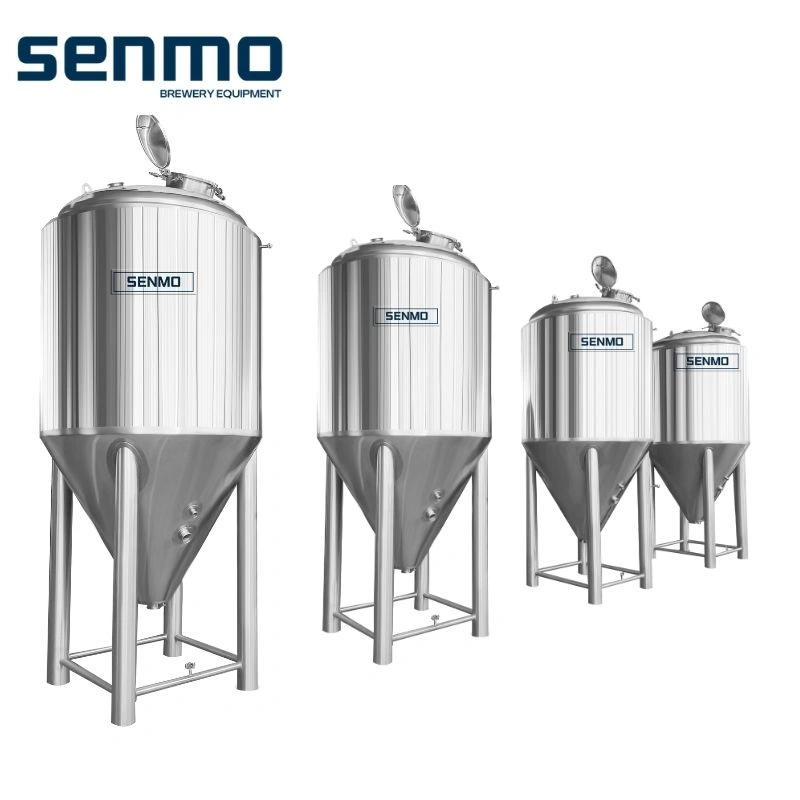 These are 1000L commercial kombucha fermentation tanks made by SENMO company,the kombucha fermenters plates and accessories are made of international standard SUS304 stainless steel; Laser cutting and argon shielded welding, internal centralized pickling and passivation, accuracy ≤ 0.4 μ m;Polyurethane foam insulation; Pipe fittings support DIN, ISO, SMS and other customized standards; High precision temperature sensor, pressure sensor, liquid level sensor and other components, Siemens PLC control, program input, multi process formula storage and setting, simple operation;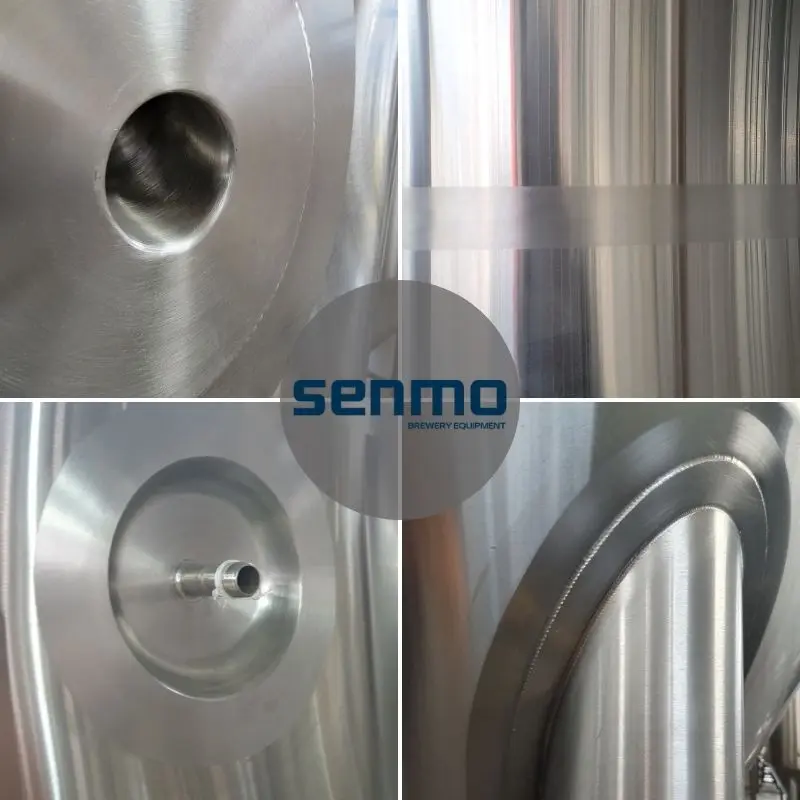 All of the kombucha equipment and work will be in compliance with the following norms and standards.
•Machinery Directive 2006/42/EC According to harmonized standard EN ISO 12100:2010
•Low Voltage Directive 2014/35/EU
•Health and Safety requirements of the Directive 2006/42/EC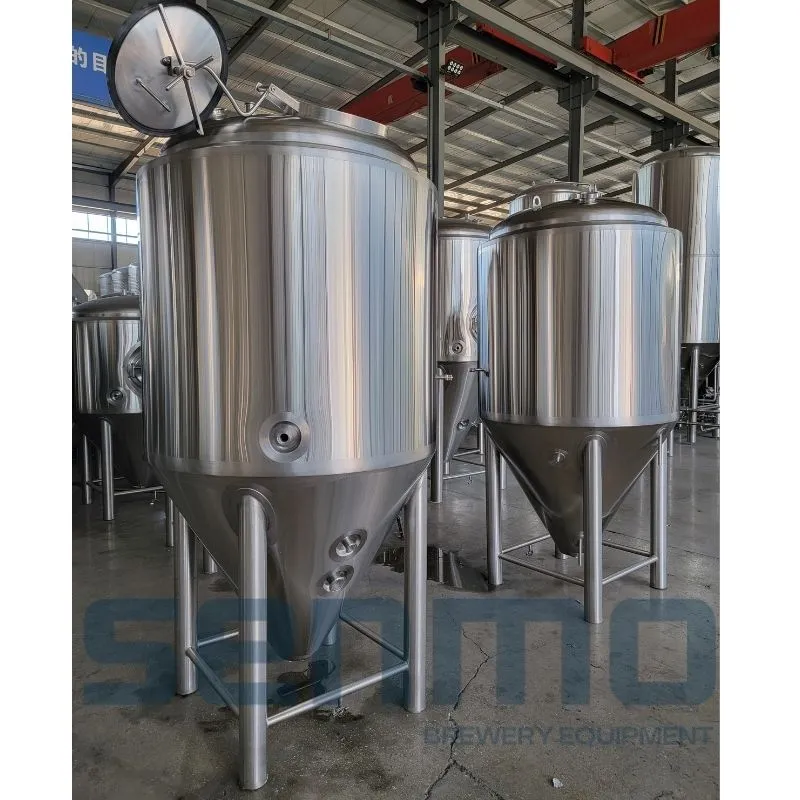 Key parameters of the 1000L commercial kombucha fermentation tank
Working volume:1000L,Total volume:1320L,Size:φ1260×2510

Design temperature:Min:0℃ Max:100℃

Design pressure:2BarWorking pressure:1Bar

Inner tank thickness:2.5mmOuter tank thickness:2mmSurface process of the tank: Brushed surface

Head type:Dished headBottom type:Conical bottom,60°degree.

Insulation material and thickness:PU insulation,80mm

Cooling jackets around the cylinder and bottom cone.Cooling area: 2.2㎡

Dimple jacket design pressure:2BarDimple jacket working pressure:1Bar

CIP pipeline and CIP rotary spray ball

Top manhole

Matched with Breath valve: Adjust the negative and positive pressure.

Matched with Sample valve

Matched with Pressure gauge and Mechanical Pressure regulating valve

Racking arm on the cone

Drain outlet on the bottom

Four stainless steel legs, with screw assembly to adjust leg height;With brace between the legs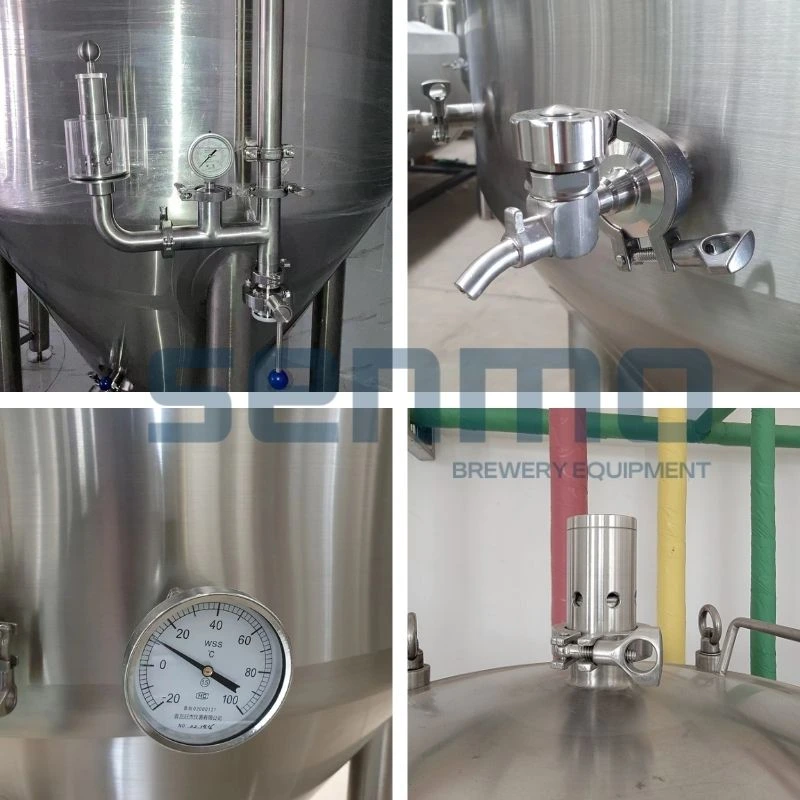 The following fittings are matched with the 1000L commercial kombucha fermenters:
-Mechanical pressure regulating valve
-Beer sample valve
-Breath valve
-Thermometer
-Dosing port
-Temperature sensor
-Beer rotary pipe
-Drain outlet
-CIP ball and CIP arm
-CO2 carbon stone
The connection of the fittings can be tri-clamp,diary couplers and other connection way you want.Meanwhile,if you need other fitings or port on the fermenters,you can tell us and we do the special design for you.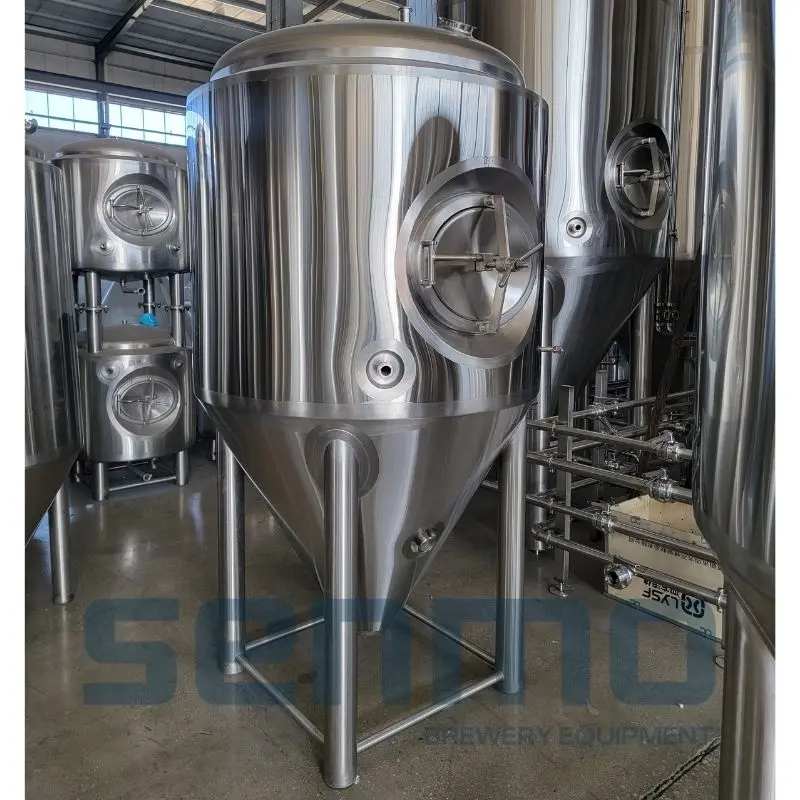 As a professional kombucha equipment manufacturer,SENMO always dadicate to give the most complete and functional kombucha brewing equipment to our clients with lower investment from them. If you have interest in the 1000L commercial kombucha fermenters and want to know details cost,please contact with us,we have sales engineers who can give you the formal quotation.