1000L craft beer fermentation tank for microbrewery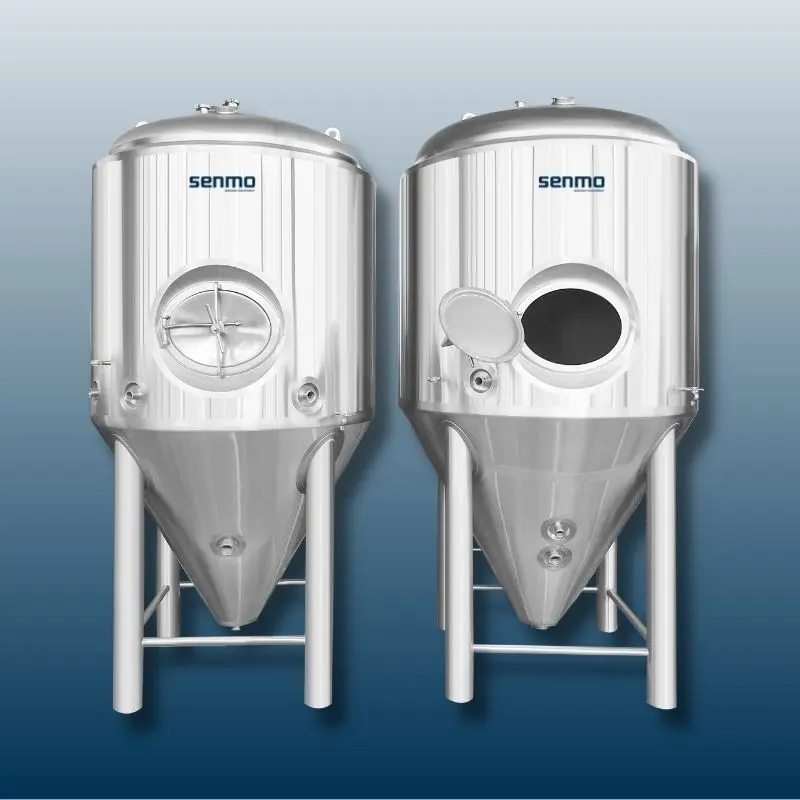 SUS304 10hl beer unitank for sale
This is 1000L beer fermentation tanks for microbrewery.The manhole is on the side of the tanks,making brewers easy to clean the tank.We can also make it as Unitank,you can see the CO2 charging port on the right tank. The tanks we produced are with top quality,from the SUS304 plate to the fittings on the tanks.We can make the whole tanks by Stainless steel 316 material if you have special requirements on it.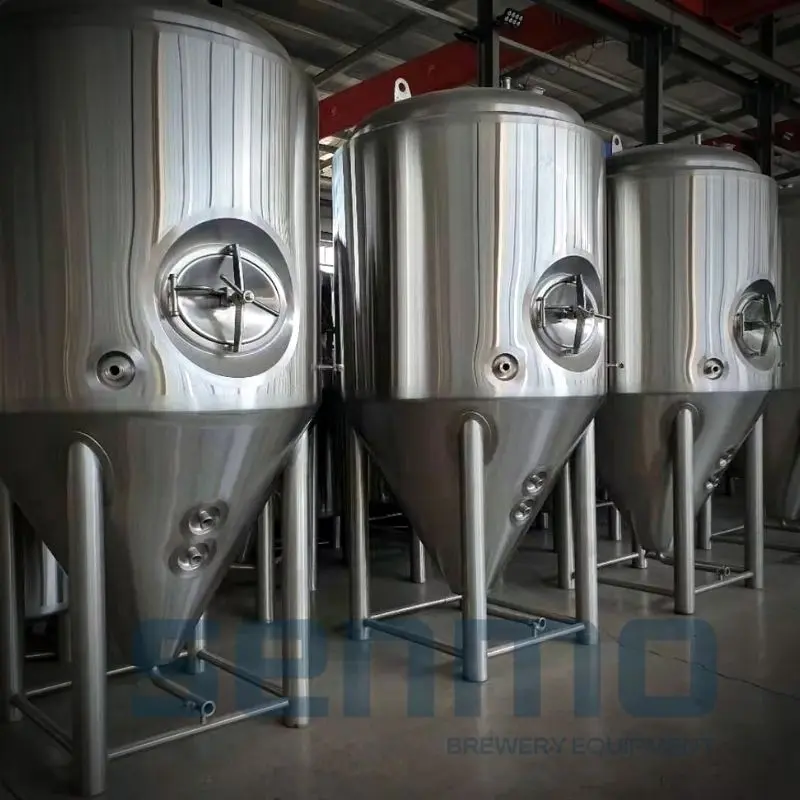 The fittings and valves will be connected on the tank before delivery,see the following list:

Mechanical pressure regulating valve

Pressure gauge

Safety valve

CIP arm and CIP ball

Beer sample valve

Beer outlet pipe on the cone

Drain outlet pipe on the bottom

Butterfly valve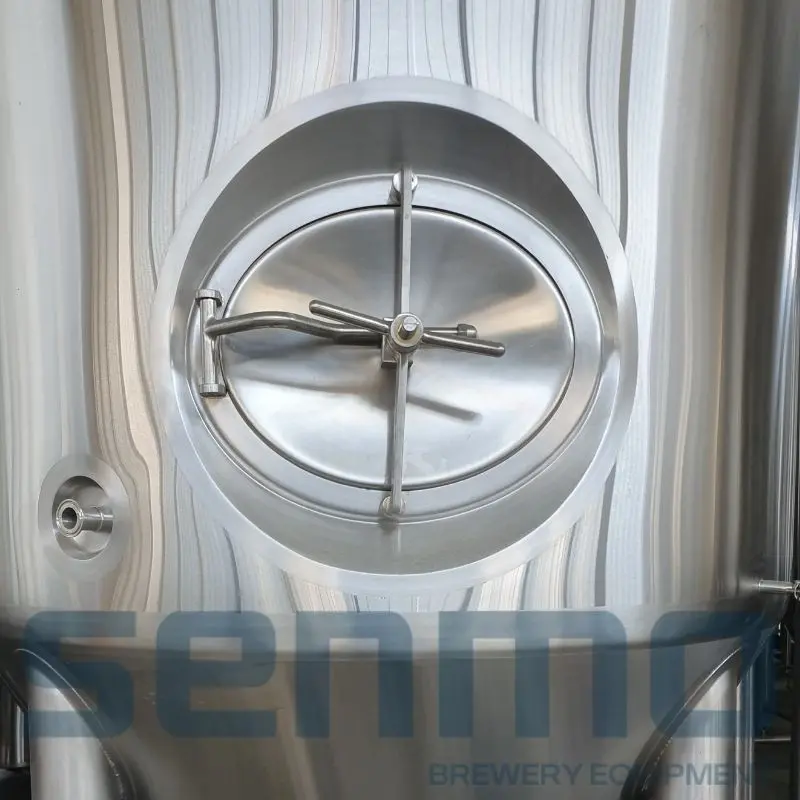 The manhole can be opend on the side of tank or on the top.The door can be opened inside of the tank or outside of the tanks.

And there is cooling jackets around the inner tanks,the cooling jacket can achieve all countries' standard, supply Miller, arch, corrugated plate and so on. Meet all kinds of demand of cooling technology of coolant and pressure.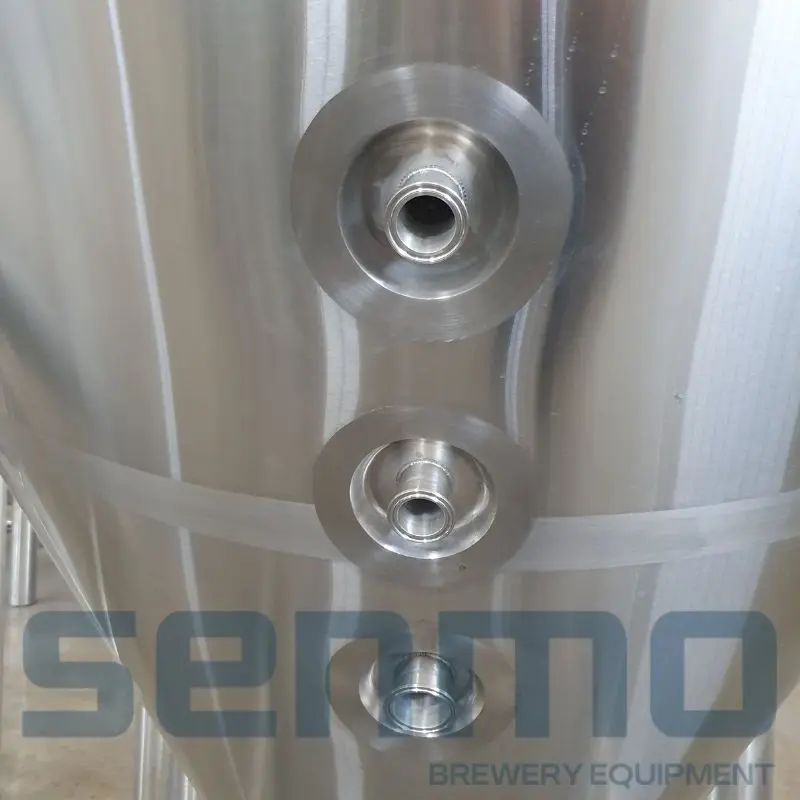 For small big unitanks for sale,the sample valve port,CO2 charging port,and beer racking arm all opened on the cone of the tanks,it makes brewers operat much easier. The size of the port can be 32mm,50mm or others as per your requirements.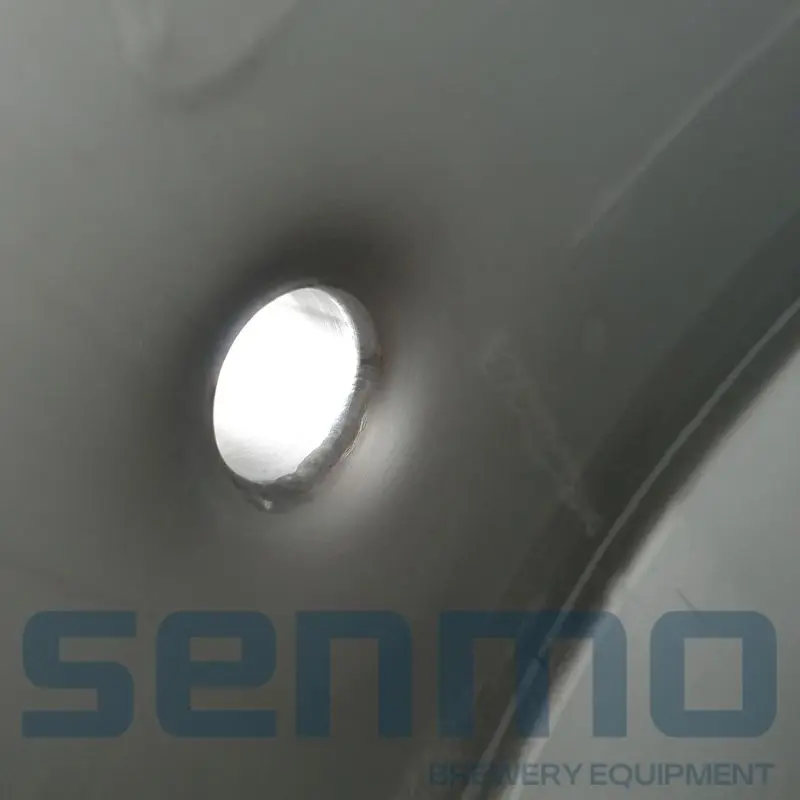 The inner surface of the tank is mirror-polished or acid passivation.Pickling and passivation treatment is usually carried out in engineering to make the corrosion resistance potential of stainless steel greater. In the process of forming, assembling, welding seam inspection (such as flaw detection, pressure test) and construction marking of stainless steel equipment and components, surface oil, rust, non-metallic dirt, low melting point metal pollutants, paint, welding slag and splash are brought, which affect the surface quality of stainless steel equipment and components and damage the oxide film on their surfaces, It reduces the overall corrosion resistance and local corrosion resistance of steel (including pitting corrosion and crevice corrosion), and even leads to stress corrosion cracking.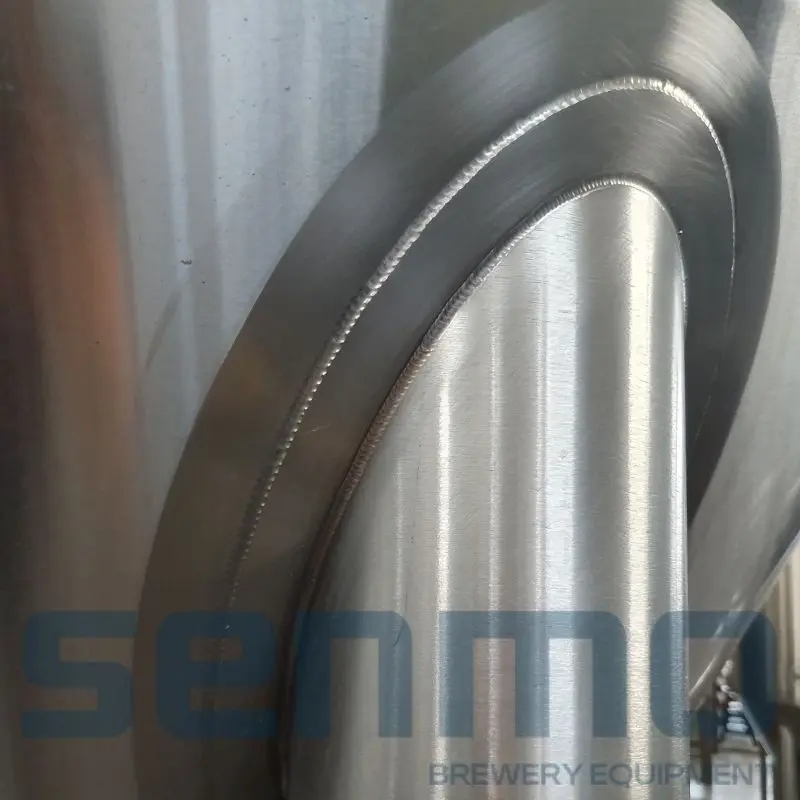 The welding and polishing are finished in high standard,we do strictly quality inspection before the beer tanks load into the containers.Below is the teating and inspection points of the tank.
Leaking test of the inner tank and cooling jackets

Pressure test of the tank and cooling jackets

Insulation inspection

Welding and polishing details inspection
Please send us inquiry if you want to learn more of the tanks,we have sales engineers contact with you and send you formal proposal.Cheers!