2000L 20HL wort kettle with automatic temperature control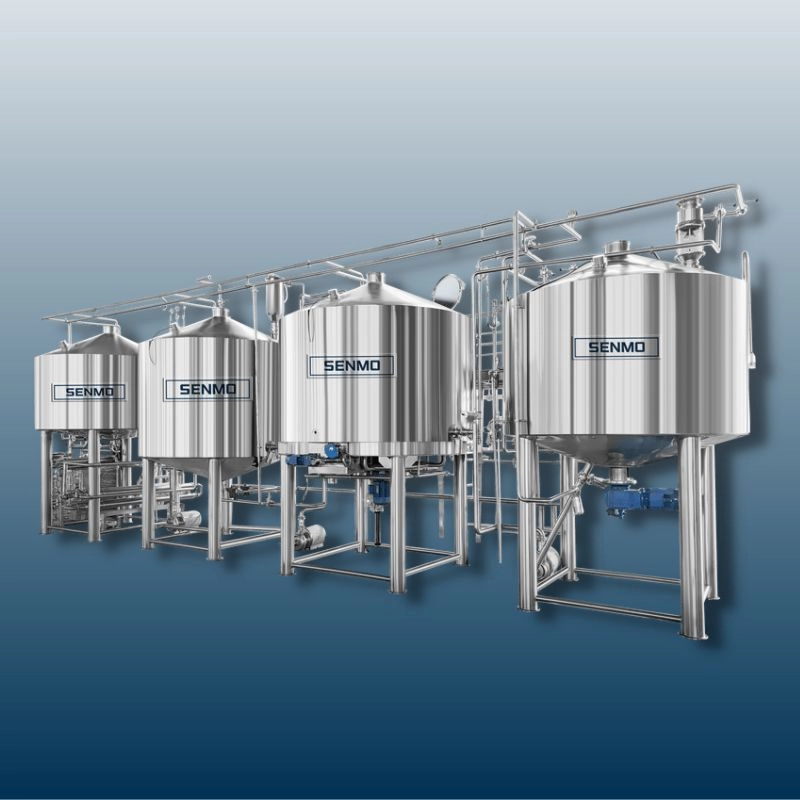 The purpose of the 2000L 20HL wort boiling kettle with automatic temperature control
To carry out the final sterilization of wort (above 100 degrees, 60~90 minutes), stop the action of enzymes, coagulate protein (prevent beer turbidity), evaporate excess water (wort shaping), add hops (extract hops ingredients), etc.
The 2000L 20HL wort kettle boiling intensity (evaporation per unit time) is generally about 7-10%, hops are generally added for 2-3 times, and fragrant hops are usually added at the end of boiling to maintain the flavor of hops.
The wort concentration of the original concentrated fermentation (11 degrees, 12 degrees...) It is "shaped" in the wort boiling kettle. After boiling, pump it into the whirlpool tank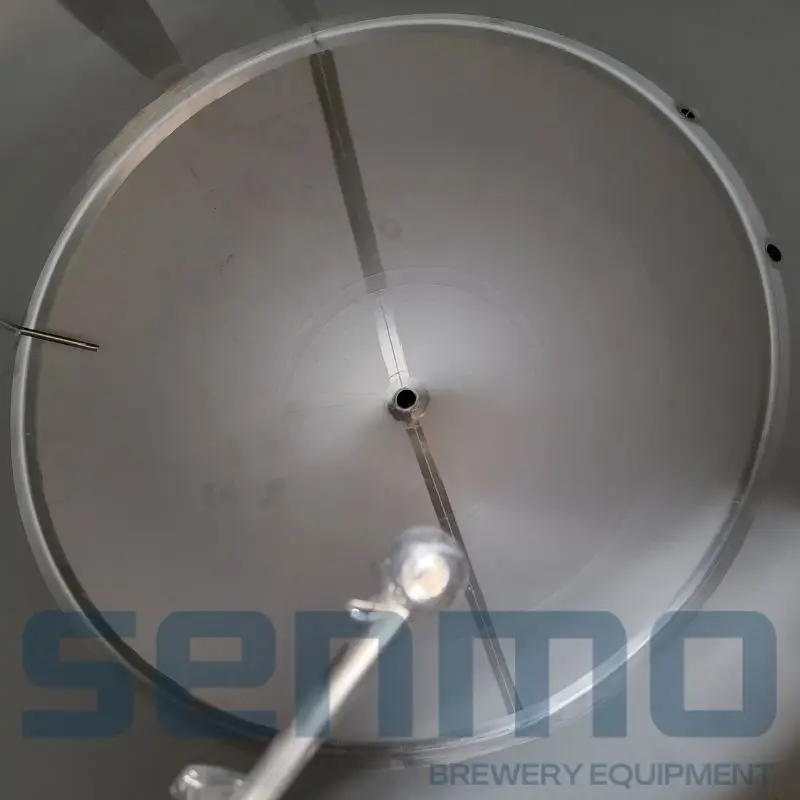 The heating methods of the 2000L 20HL wort boiling kettle include steam jacket, internal heater, external heater, etc. The deflector covers are of single-layer multi-channel and double-layer spherical type. A device for adding hops and auxiliary materials (such as orange peel, pepper, honey, etc.) is provided,we call it hops doser. The common boiling methods include normal pressure boiling, low pressure boiling, low pressure dynamic boiling, forced circulation boiling and different combinations of the above boiling methods. Whether it is low pressure boiling or low pressure dynamic boiling, it belongs to pressure boiling, and the design of the pot is different from that of normal pressure.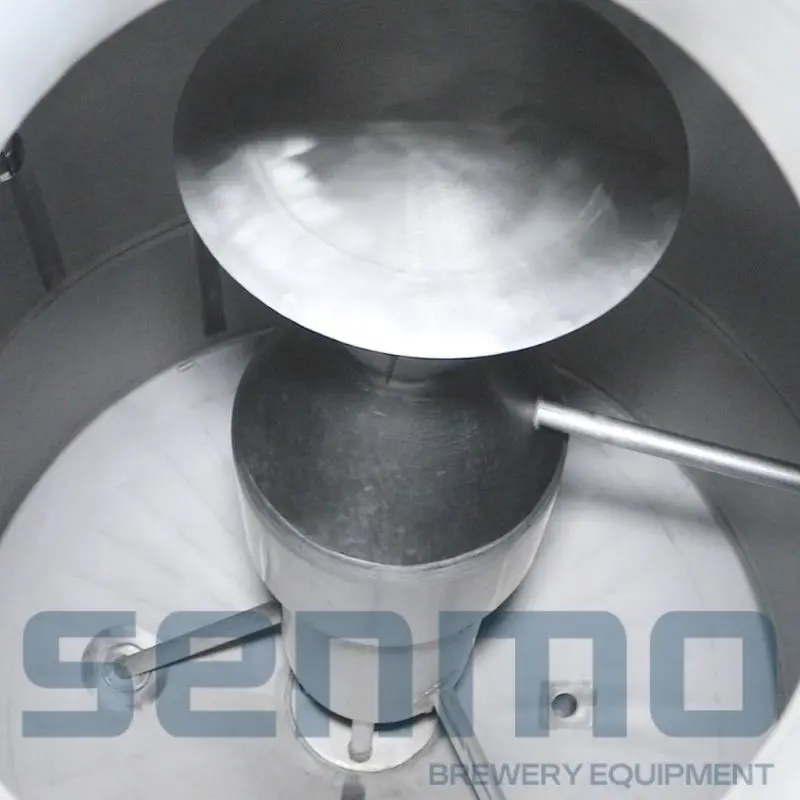 For the brewing production line with an output of more than 10KL/batch, it is recommended to configure a boiling secondary steam recovery and utilization system to save steam consumption.
The process parameters of the 2000L wort boiling kettle requires that the top space of the wort boiling kettle shall not be less than 35% of the full volume. Boil for 60-100min. The evaporation intensity is 8% - 12%. The discharging time is 12min. The design pressure of the heater is ≥ 6.0bar, and the operating pressure is ≤ 4.0bar.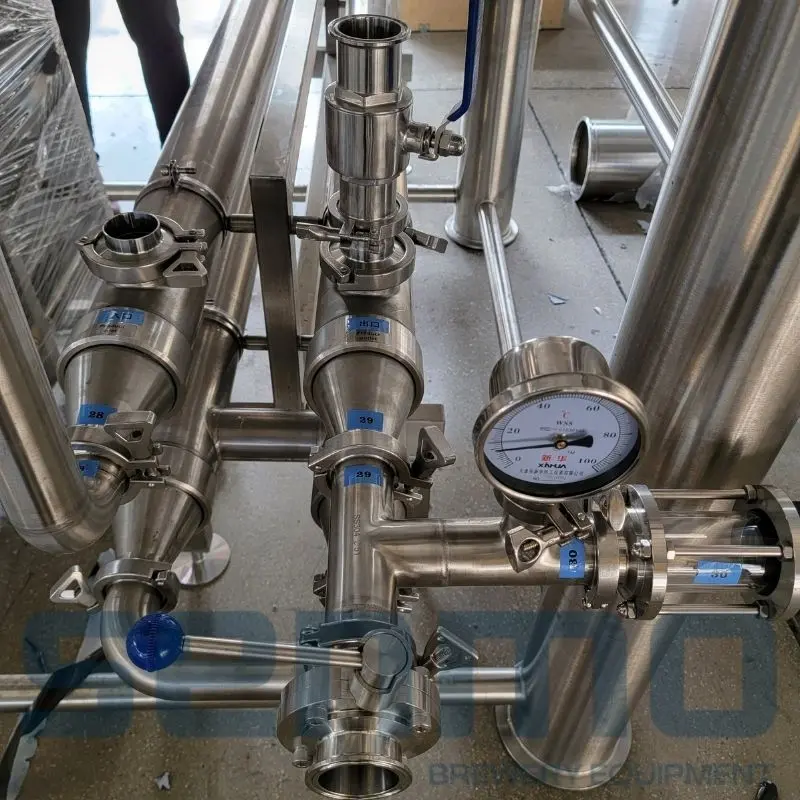 This 2000L wort boiling kettle cost is around 7,000$-12,000$,there also also some factors affect the 2000L wort boiling kettle cost such as the valves and pipes which need to be designed as per your brewing requirements and brewery site floor plan,the steam boiler price and other special requirements from you.Below is some detailed parameters of the 20Hl wort boiling kettle in the brewing system:
1.One set
2.Working volume:2000L;Total volume:2750L
3.Size:φ1800×2800mm
4.SUS304 Inner tank thickness:3mm;SUS304 Outer tank thickness:2mm
5.100% TIG welding with pure argon gas shield
6.Surface process of the tank:Brushed surface
7.Interior of the tank do acid washing and passivation
8.Head type:Dished head,bottom cone
9.Insulation material and thickness:mineral wool insulation, thickness 100mm
10.Steam jackets heating around the side wall and bottom cone;Double stage heating;Test pressure 0.4Mpa;
11.Independent heating jackets for a better distribution of steam on ferrule and on bottom
12.Average heating rate:1℃/min
13.All glass quick open manhole,with safety switch;brewery logo printed.
14.Sight glass/Level indicator
15.Drain port ,Wort outlet
16.With side tangent whirlpool inlet port
17.With steam condensate pipe with spray nozzles and valves
18.Indoor exhaust device;
19.Four stainless steel legs, with screw assembly to adjust leg height;
20.CIP rotating balls with CIP pipe connection for washing cycle;
21.LED light
22.PT-100 temperature probe monitoring the product and the adjustment
Other matched pipes and joints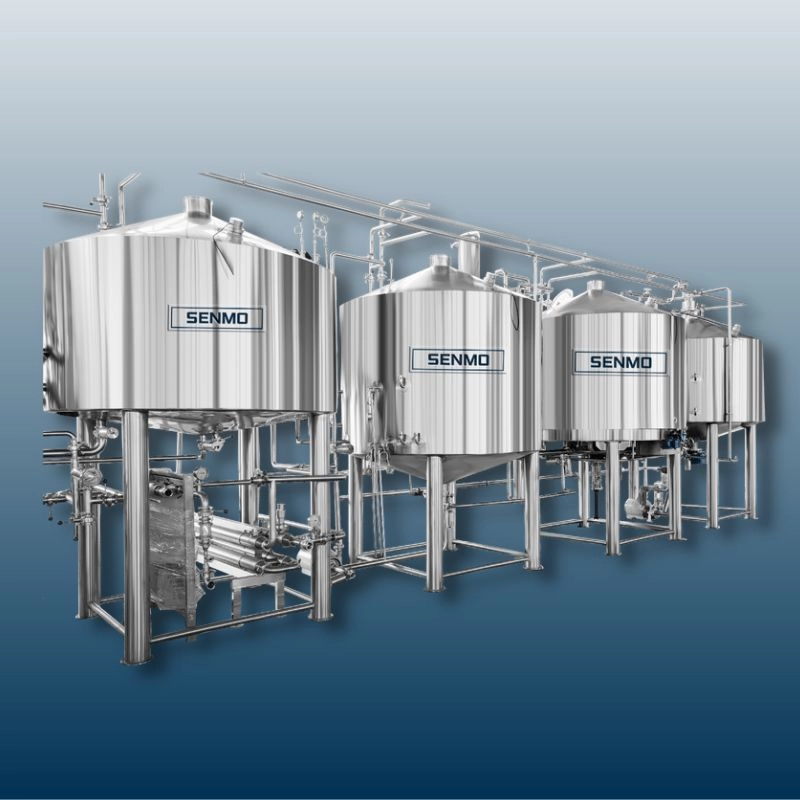 If you have plan to add extra wort boiling kettle for your brewery,you can contact with us and we can send you offer of it.Below is the service which we can provide for you:

Sales consulting. SENMO provide fast, professional and detailed beer brewery equipment configuration list according to customer requirements.

Brewery technical design. According to the concept of customization, put forward design suggestions, integrate customer requirements, issue beer brewing process flow diagrams,micro brewery floor plans,machinery, electrical and other drawings, draw 3D drawing, and provide one-to-one tracking services.

Brewery equipment processing and manufacturing. Strictly implement the requirements of beer equipment design drawings, follow the IOS9001 quality management system, strictly control the quality of all links, and provide tanks test records of plates, welding, polishing, pressure, etc. for filing.

Brewery plant delivery and installation. The professional brewery project construction team conducts on-site installation, commissioning and training to ensure accurate delivery for use and continuous tracking maintenance.