300L mash tun for micro distillery in Grenada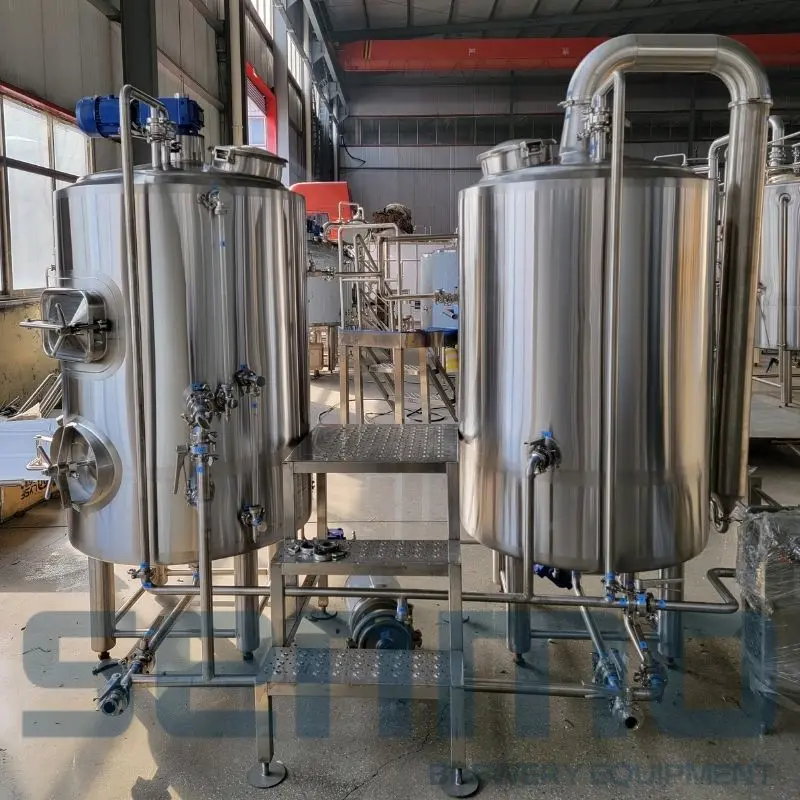 This is 300L mash tun for a micro distillery which located in Grenada,it is a whole 300L brewing system and the whole brewing system is semi-automatic control.It is a very good option for the micro distilleries,the whole 300l brewing equipment plates and accessories are made of international standard SUS304 stainless steel; Laser cutting and argon shielded welding, internal centralized pickling and passivation, accuracy ≤ 0.4 μ m;the whole brewing system is include the following items:
300L mash tun + 300L wort storage tun on the left side

Steam heated 300L brewing kettle on the right side

Pumps with VDF control

Pipes and valves

Operation platfrom

Control cabinet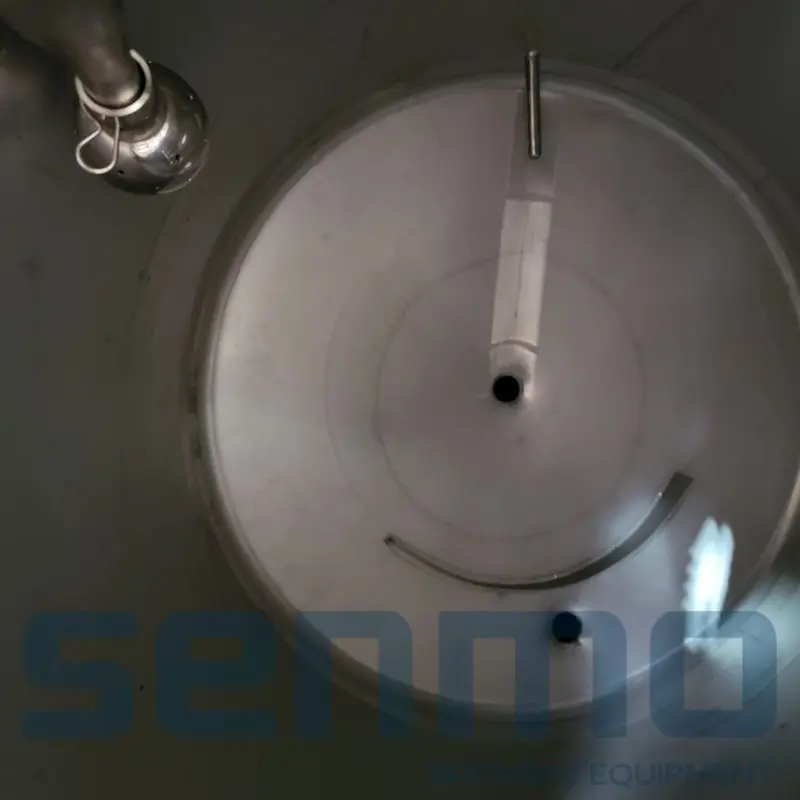 Below is the detailed parameters of the 300L brewing equipment for distillery.
1.One set
2.Working volume:300L;Total volume:350L
3.Size:Designed as per your space layout
4.SUS304 Inner tank thickness:3mm;SUS304 Outer tank thickness:2mm
5.100% TIG welding with pure argon gas shield
6.Surface process of the tank:Brushed surface
7.Interior of the tank do acid washing and passivation
8.Head type:Dished head,bottom cone
9.Insulation material and thickness:mineral wool insulation, thickness 100mm
10.Steam jackets heating around the side wall and bottom cone;Double stage heating;Test pressure 0.4Mpa;
11.With agitator mixing,speed variable control
12.Average heating rate:1℃/min
13.All glass quick open manhole,with safety switch;brewery logo printed.
14.Sight glass/Level indicator
15.Drain port ,Wort outlet
16.With side tangent whirlpool inlet port
17.With steam condensate pipe with spray nozzles and valves
18.Indoor exhaust device;
19.Four stainless steel legs, with screw assembly to adjust leg height;
20.CIP rotating balls with CIP pipe connection for washing cycle;
21.LED light
22.PT-100 temperature probe monitoring the product and the adjustment
23.Other matched pipes and joints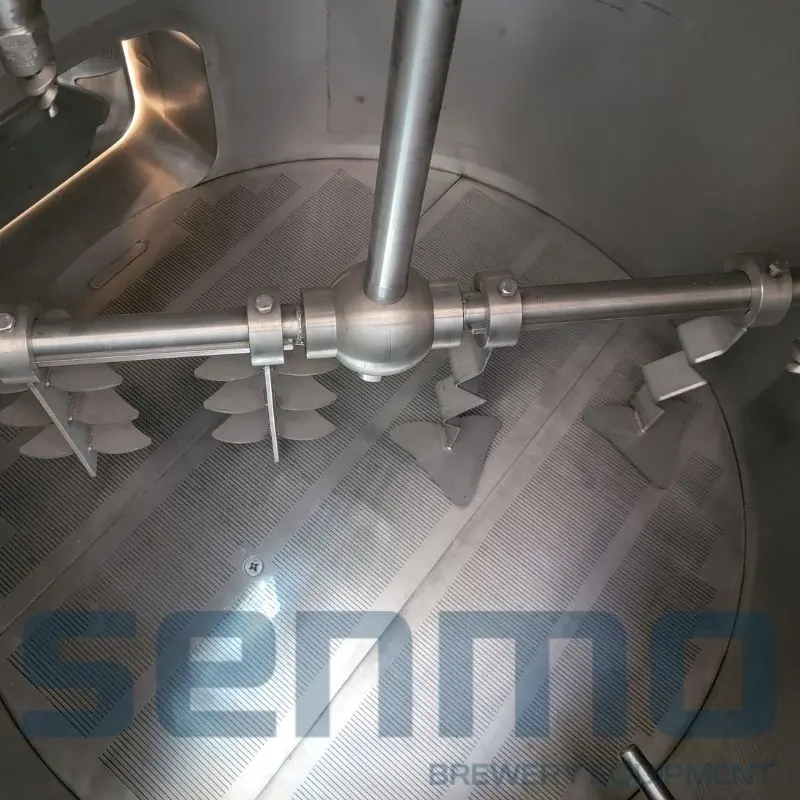 The following high-quality services will be obtained when purchasing SENMO 300L mash tun for micro distilleries. We not only sell brewing equipment, but also provide one-stop service, so that the equipment you buy can generate commercial value:
(1) We provide on-site brewing equipment and distillery equipment installation and commissioning services;
(2) We provide beer and whisky making technology training for free.
(3) Lifelong maintenance of brewing equipment and free upgrade of brewing formula;
(4) After the site is selected, assist in the design of the brewery floor plan of the site, place beer equipment reasonably, and avoid repeated construction;