4bbl beer brewing equipment for microbrewery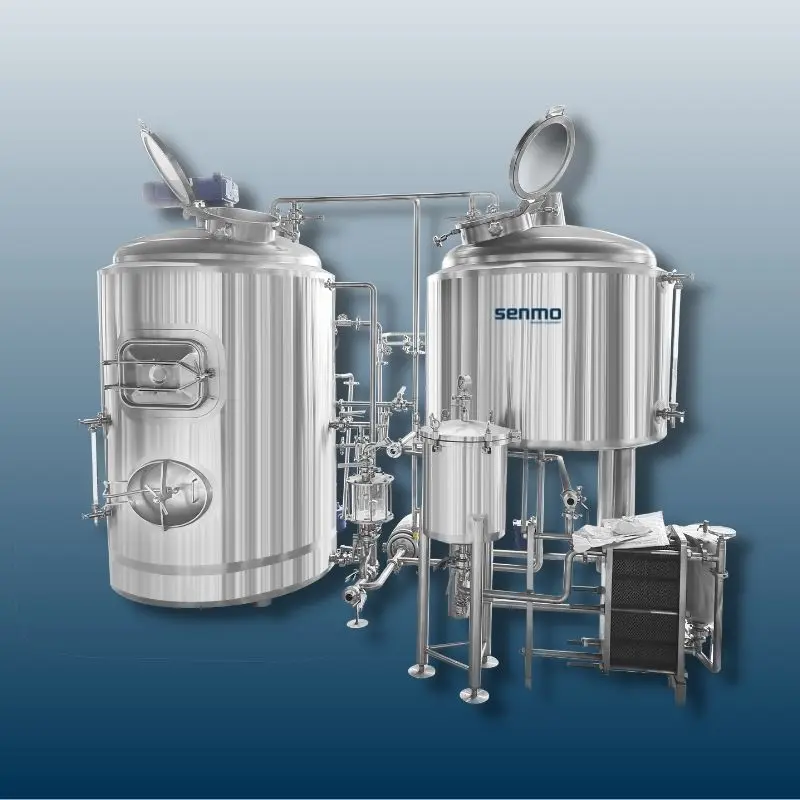 This is our microbrewery 4bbl beer brewing equipment for microbrewery.It is our new designed brewhouse system for the brewpub,restaurant and microbrewery.On the left side,the whole vessel include two tuns,on the top is the 4bbl mash tun,under the mash tun is the 4bbl hot water tank,we can use the hot water tank as 4bbl wort storage tank. On the right side,it is the 4bbl wort kettle,the 4bbl kettle also has whirlpool function.The whole 4bbl microbrewery beer brewing equipment plates and accessories are made of international standard SUS304 stainless steel; Laser cutting and argon shielded welding, internal centralized pickling and passivation, accuracy ≤ 0.4 μ m;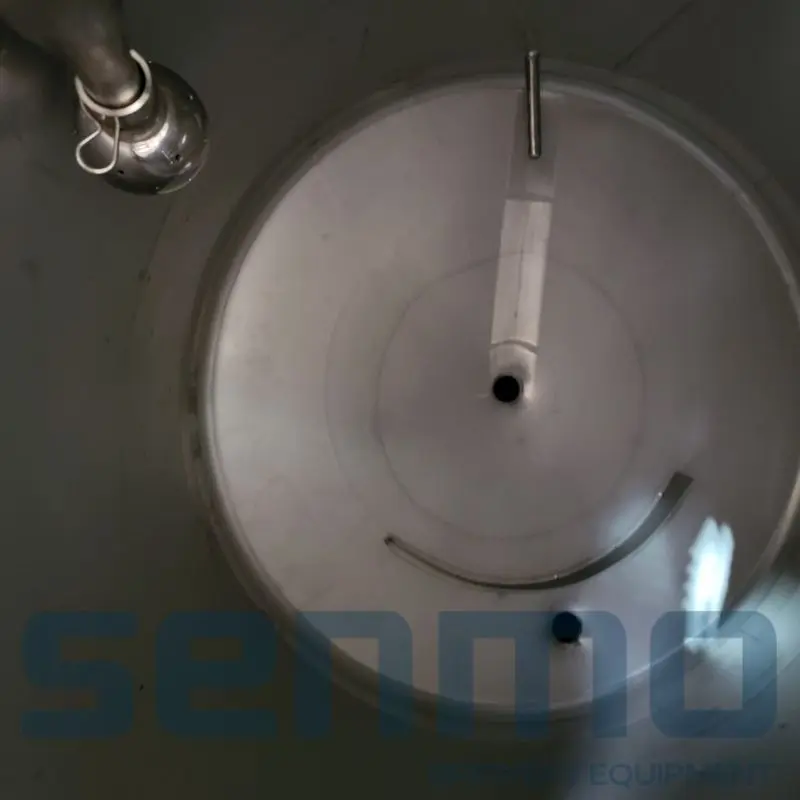 Steam jacket around the 4bbl mash tun and 4bbl wort kettle: working pressure 0.15MPa, test pressure 0.4MPa, super large heating area, heating rate 1-1.2 ℃/min, automatic temperature control; The 4bbl boiling kettle is equipped with forced circulation to support boiling under pressure, ensuring 8-12% boiling strength, improving the utilization rate of heat energy, and can optionally be equipped with condensate recovery device;The whirlpool circulates tangentially, and the high and low liquid level discharge ports are equipped with baffles for hot solidified substances and hops decomposition substances;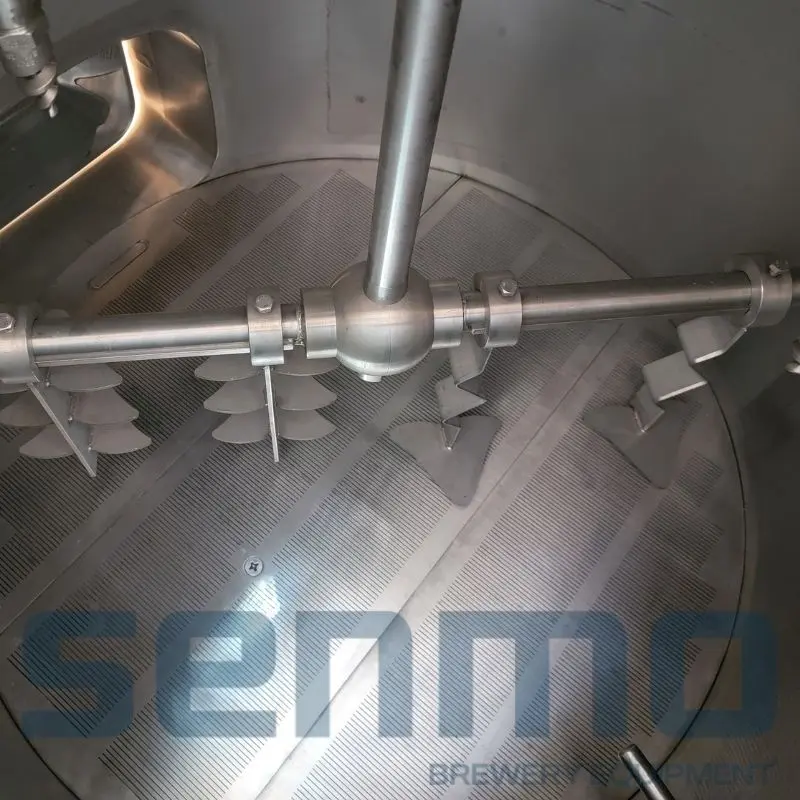 Variable frequency automatic lifting plough cutter for 4bbl Mash/lauter tun, removable milling sieve plate, spacing 0.7mm, opening rate greater than 17%, multiple supporting points at the bottom, and backwashing device to reduce sanitary dead angle; The brewhouse has high precision temperature sensor, pressure sensor, liquid level sensor and other components, Siemens PLC control, program input, multi process formula storage and setting, simple operation;Accessories of auxiliary machines are selected from domestic and foreign first-line brands, which are CE/UL certified.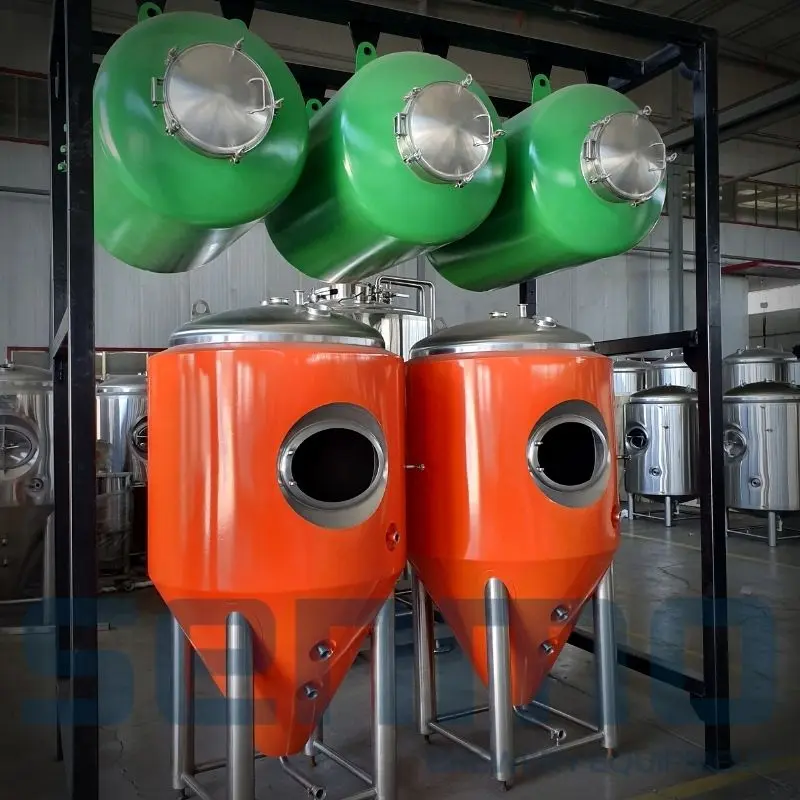 The following fittings are matched with the 4bbl fermenters:
-Mechanical pressure regulating valve
-Beer sample valve
-Breath valve
-Thermometer
-Hops dosing port
-Temperature sensor
-Beer rotary pipe
-Drain outlet
-CIP ball and CIP arm
-CO2 carbon stone
The connection of the fittings can be tri-clamp,diary couplers and other connection way you want.Meanwhile,if you need other fitings or port on the fermenters,you can tell us and we do the special design for you.
If you are considering entering the brewing beer or craft beer industry. Whether it is investing in bars,breweries, restaurants, or small and medium-sized breweries, it is necessary to have a clear understanding of the requirements for beer brewing technology and equipment technology configuration. If you have any questions, please communicate with professionals and manufacturers in detail. Shandong SENMO Machinery Co., Ltd., as a professional beer equipment production service provider, provides you with professional technical consultation in the early stage, and carries out equipment design, production, installation, commissioning and other services according to the requirements of beer brewing technology.