50L CIP cleaning in place unit for microbrewery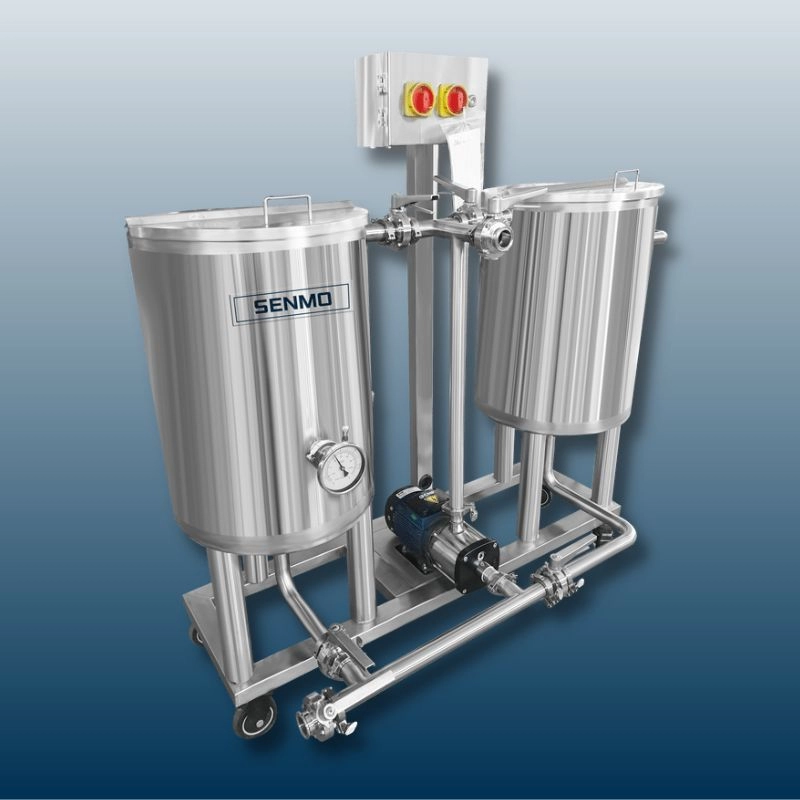 The microbrewery 50L CIP unit for sale includes:
Hot water tank

Alkali liquor tank

Acid liquor tank

Circulating pump,

Control box

Trolley
It can be equipped with manual, semi-automatic and automatic control. The 50L litre CIP unit is for 200L beer equipment brewery,300L brewery plant equipment and 500L brewery system.If the brewery equipment capacity is beyond 500L,we suggest use bigger cip unit,such as 100L cip unit,200L cip unit and bigger one.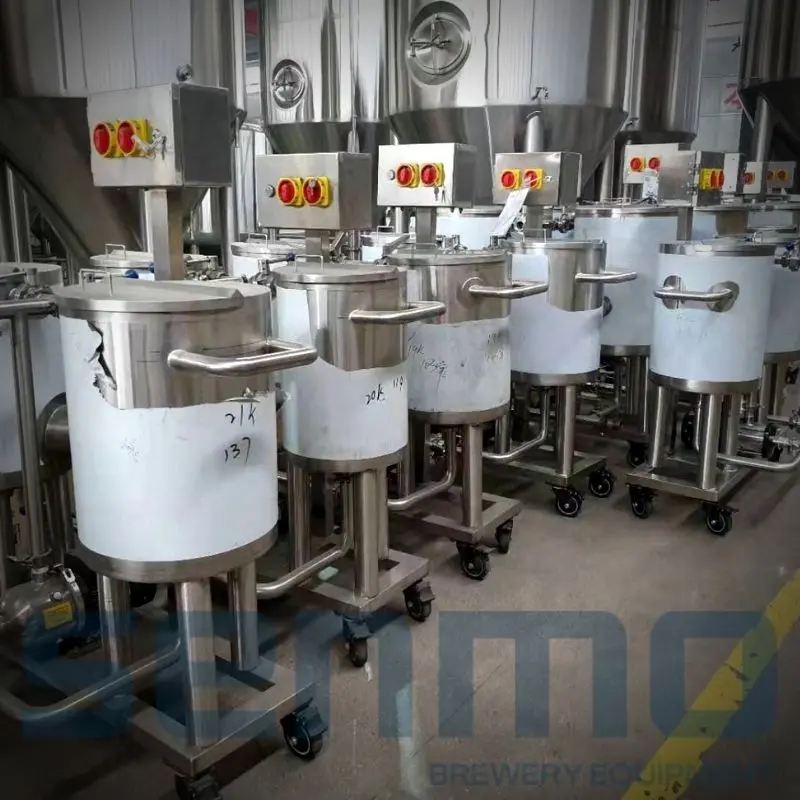 There is 4 wheels under the unit,2 of them are universal wheels,the brewers can move it in different direction.For some bigger CIP unit such as 500L CIP system,1000L CIP system...we have to make it fixed next to the brewhouse or fermentation system.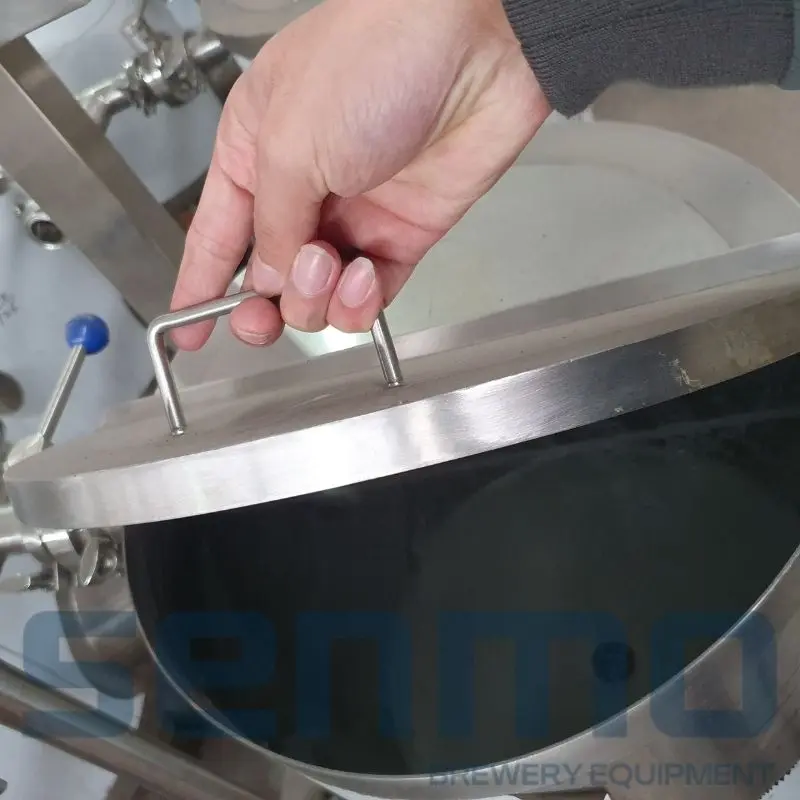 We design the top manway cover on each CIP unit.The brewers can open it much easier.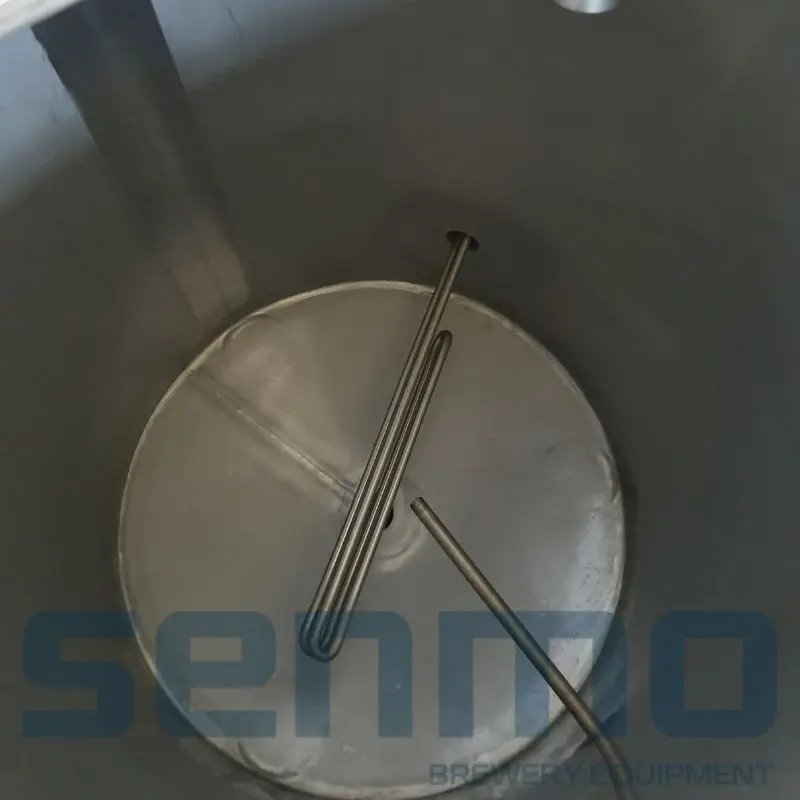 The tanks are single wall,with electric tubes and temperature sensor inside of the tanks. The heating way of the CIP tanks for sale commonly are electric tubes heating.However,we can also make the steam heating way as per your requirement.And we can make the hot water tank as double layers with insulation if you need.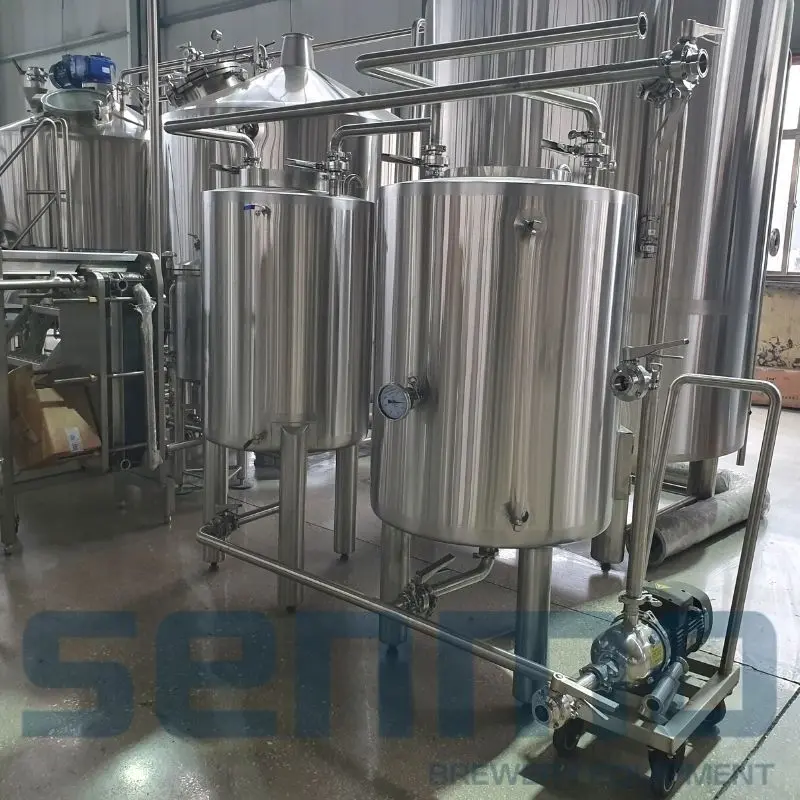 This two brewhouse CIP tanks for sale are fixed along with the brewhouse,the cleaning pump is on a removable trolley.In that case,the brewer can only move the cleaning pump instead of whole CIP tanks.
If you want to install the CIP system inside your brewery,please send us inquiry,we will send you a professional brewery cleaning solution.Cheers!