600L small brewery equipment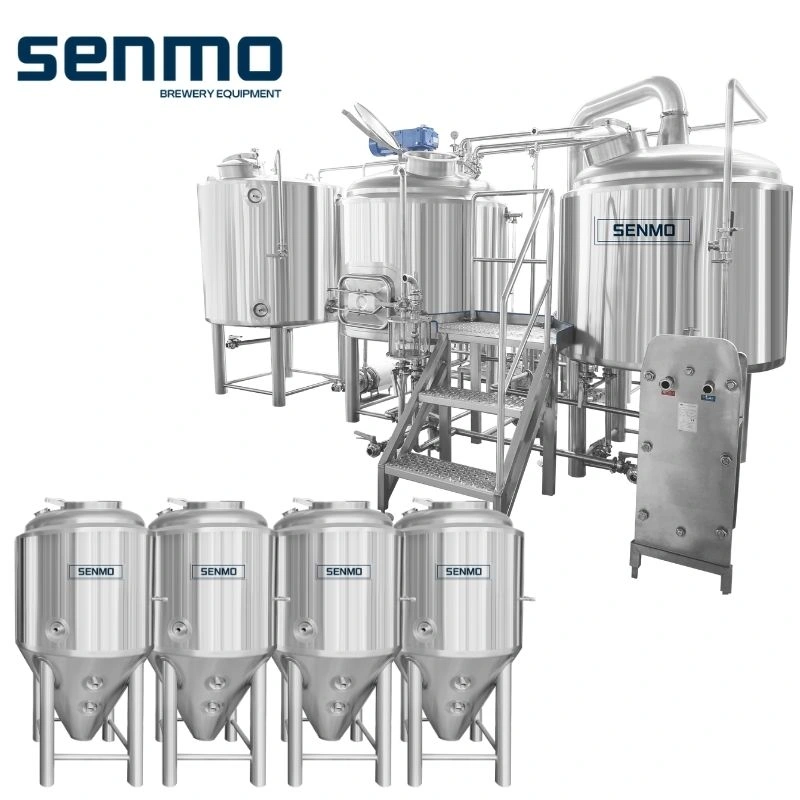 This is 600L small brewery equipment made by SENMO Machinery,the small brewery equipment plates and accessories are made of international standard SUS304 stainless steel; Our factory use laser cutting and argon shielded welding during the production, internal of the brewery equipment do centralized pickling and passivation, accuracy ≤ 0.4 μ m; Polyurethane foam insulation; Pipe fittings support DIN, ISO, SMS and other customized standards; There are dimple cooling jacket around the 600L fermenters,with test pressure 0.4MPa,working pressure 0.2Mpa; The fermenter working pressure of the tank is 0.15 MPa, and the test pressure is 0.4 MPa;
Below is the 600L small brewery equipment list:
600L two-vessel brewhouse

600L hot water tank

Brewhouse pipes and fittings

Wort pumps and hot water pump

Plate heat exchanger

600L beer fermenters

600L bright beer tanks

1000L glycol water tank

5HP Chiller

50L CIP unit

PLC control cabinet
The 600L brewhouse has high precision temperature sensor, pressure sensor, liquid level sensor and other components, Siemens PLC control, program input, multi process formula storage and setting, simple operation;Accessories of auxiliary machines are selected from domestic and foreign first-line brands, which are CE/UL certified.
All of the 600L small brewery equipment and work will be in compliance with the following norms and standards.
•Machinery Directive 2006/42/EC According to harmonized standard EN ISO 12100:2010
•Low Voltage Directive 2014/35/EU
•Health and Safety requirements of the Directive 2006/42/EC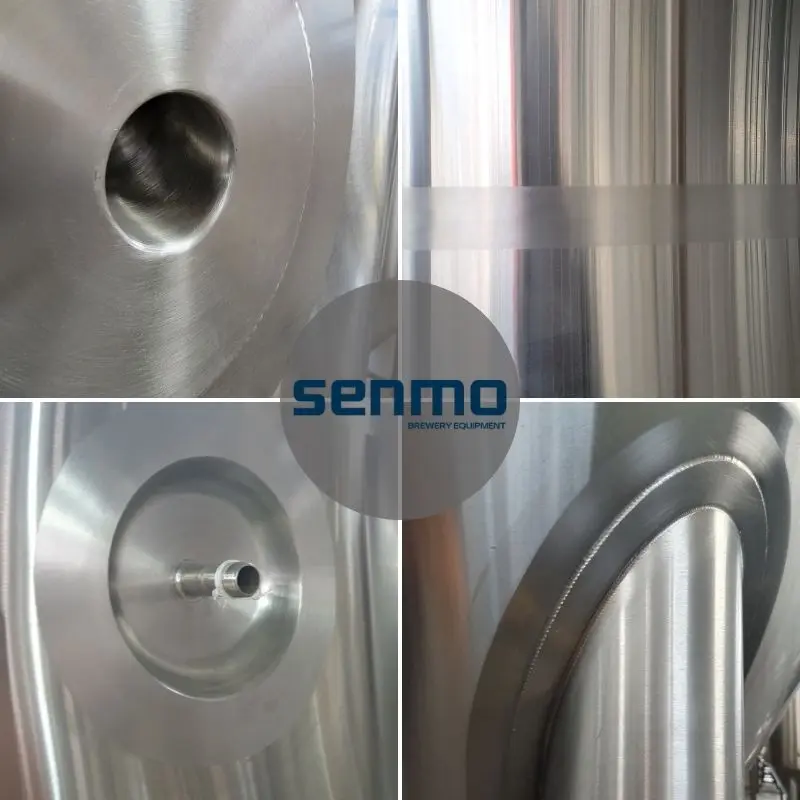 All material in contact with product will be of Stainless Steel,304.Light glass made of glass.

Pipe/Fitting standard will be designed according to your request

All valves in contact with product will be of Hygienic Butter Valve Type

All components and wire will be with CE marked

Process connections will be designed according to your request.Sanitary screw couplings or Sanitary Tri-clamp

Welds will be fully burned,shield gas will be used.With no pores,cracks.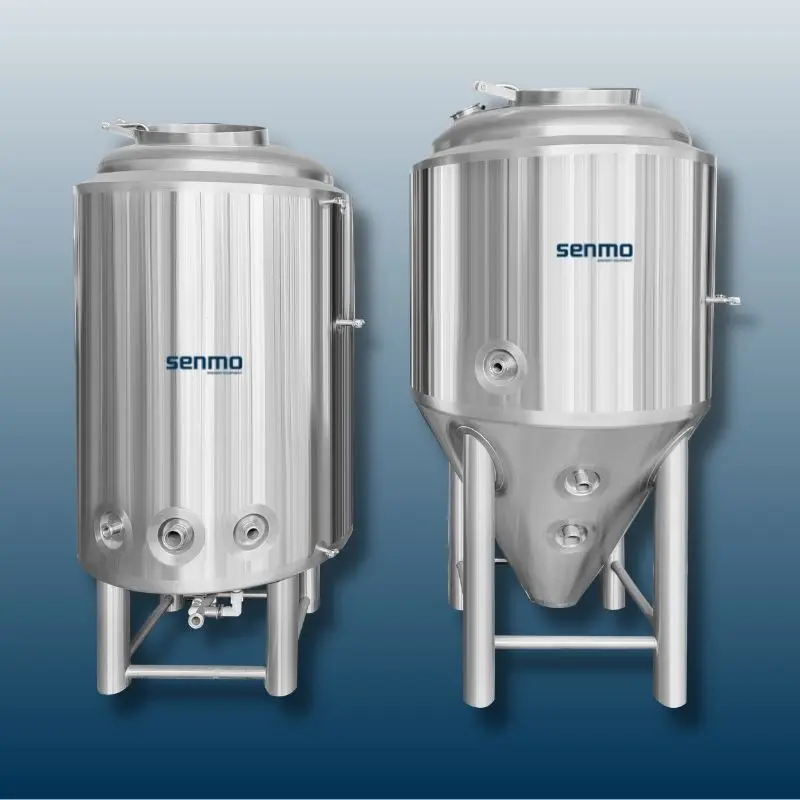 The 600L beer fermenters features
▪SS Dished head
▪Butterfly valves, Sample valve,PVRV
▪Clamps and gaskets, pressure gauge
▪Interior shell: 304 stainless steel, thickness 3mm
▪Exterior shell: 304 stainless steel, thickness 2mm
▪Interior and exterior finish polished to a sanitary finish
▪Interior finish pickled and passivation
▪Dimple jacket cooling jackets
▪Exterior brushed finish
▪Fully welded exterior shell
▪60 degree cone bottom, with an average of 25% head space
▪Beer rotating racking port
▪Side/Top manway door
▪Dual zone dimple cooling jackets (3 or more on larger tanks)
▪2'' Polyurethane insulation
▪CIP arm and spray ball with a molding technology
▪Sanitary tri-clamp connections
▪Upgrade drain port size
▪Dry hop port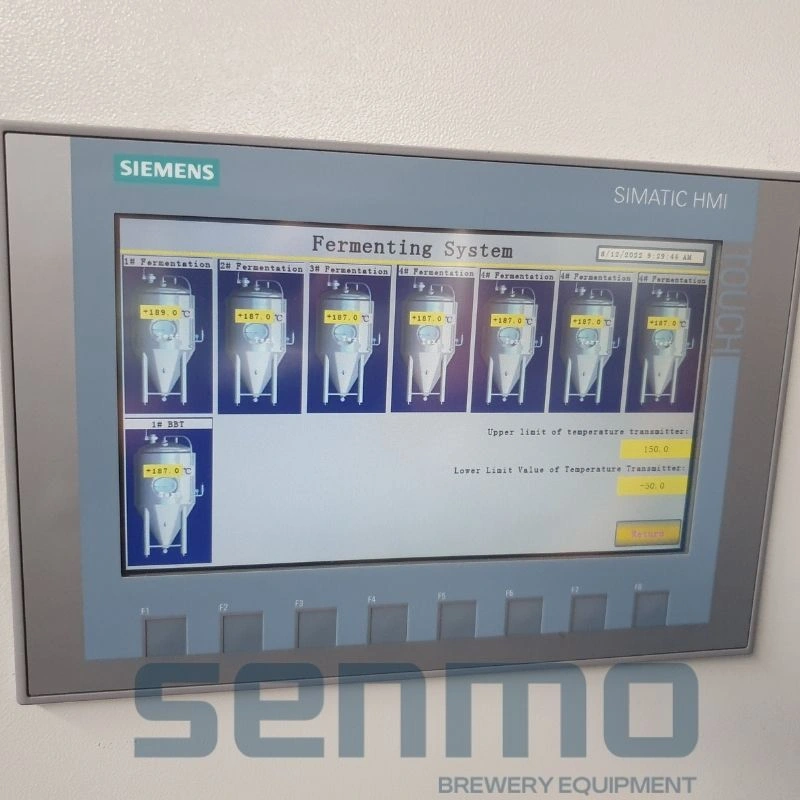 A complete beer cooling system in the 600L small brewery including glycol water tank, cold water tank, chiller, pump and relevant pipelines. Below is detailed instruction on the cooling system:
Glycol water tank specification: 100L-30000L;The tank plates and accessories are made of international standard SUS304 stainless steel; Laser cutting and argon shielded welding, internal centralized pickling and passivation, accuracy ≤ 0.4 μ m; Polyurethane foam insulation;

Chiller specification: 1HP-50HP;

Cooling pipes material: PPR, stainless steel;

Cooling pipes thermal insulation materials: rubber plastic sponge, polyurethane, etc;

Exterior decoration of cooling pipes: colored binding tape, iron sheet, stainless steel, etc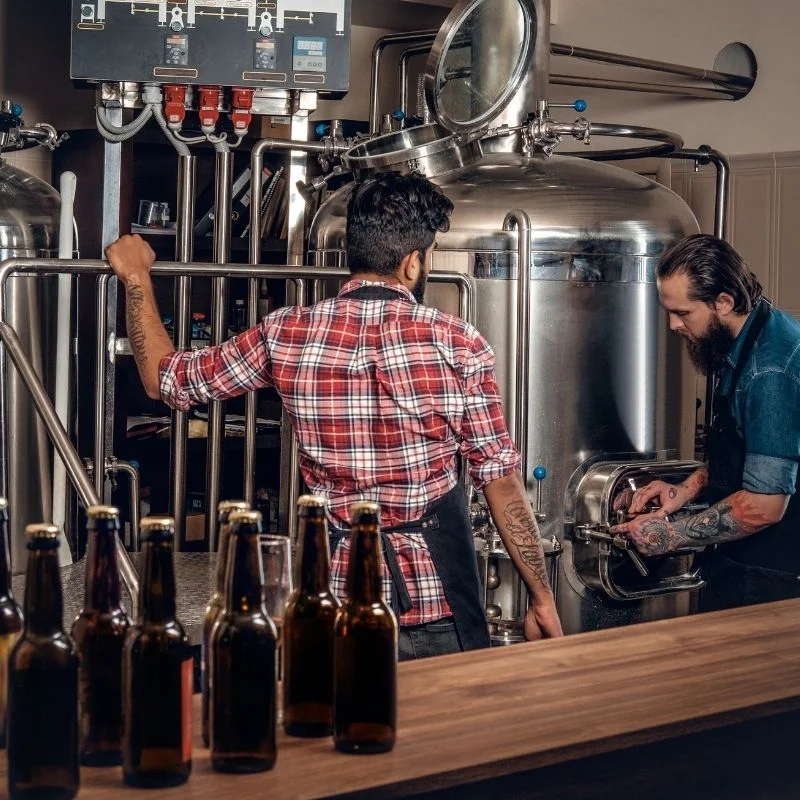 The price of the small brewery equipment is different because of various configuration.If you want to buid brewery with such capacity brewing equipment,please send us your requirements on it,such as the heating way of the brewhouse,the quantity of the fermenters,your brewery layout drawings...our sales engineer can send you a formal quote for your reference.Cheers!