Complete 2000L commercial beer brewery equipment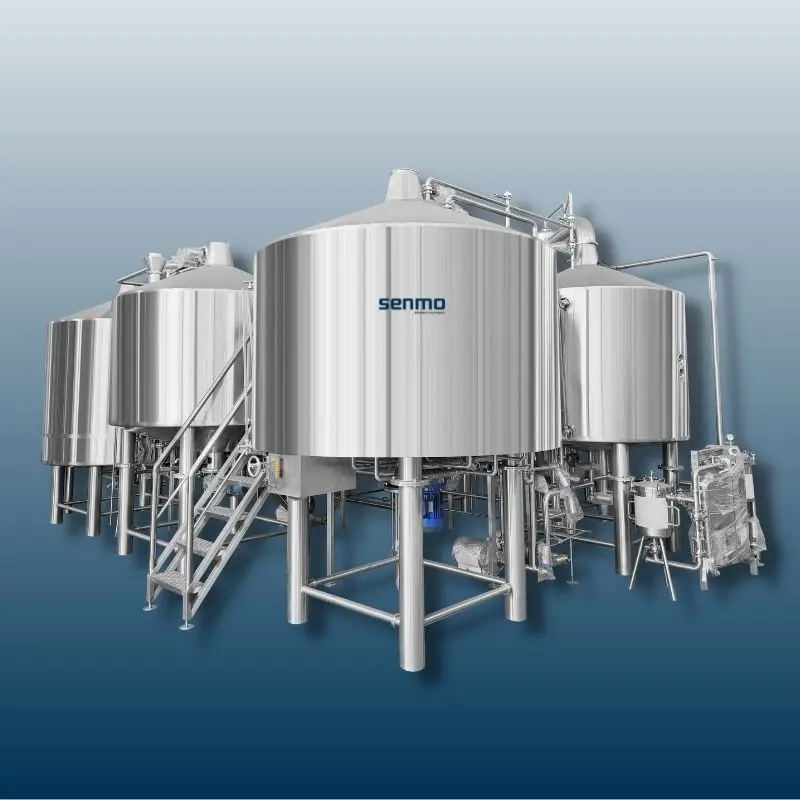 The beer cooking system is mainly composed by mash/lauter tun, filter tank, boiling pot, whirlpool tank, hops adding tank,plate heat exchanger etc.If you add extra cereals such as rice,corns,sorghum,you need add a cereal cooking tun into the brewhouse.Meanwhile,for the brewery with 10000L or 20000L or above,adding a wort storage tank is necessary,it can improve the brewing efficiency.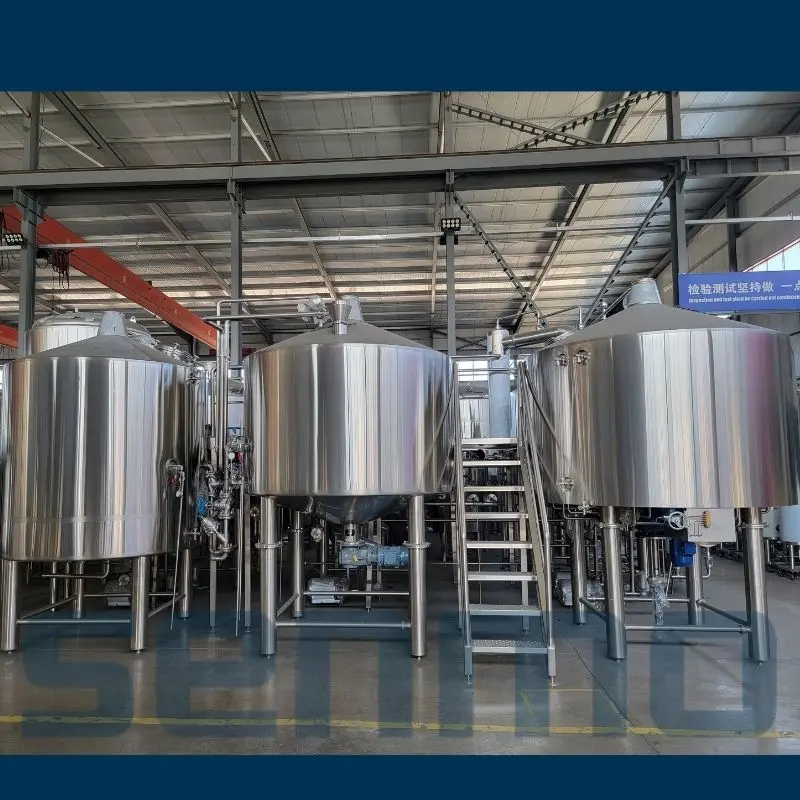 The main body of mash tun, mash copper system all using international standards, high-quality 304 stainless steel plate. The manufacture is using of modern automatic laser cutting and the protection of pure argon gas welding and other technology. The full mirror polished technology or acid passivation for the inside of the tanks which expose to materials such as malt mash; External matte polished to ensure customers with a high quality and low price, beautiful mash system.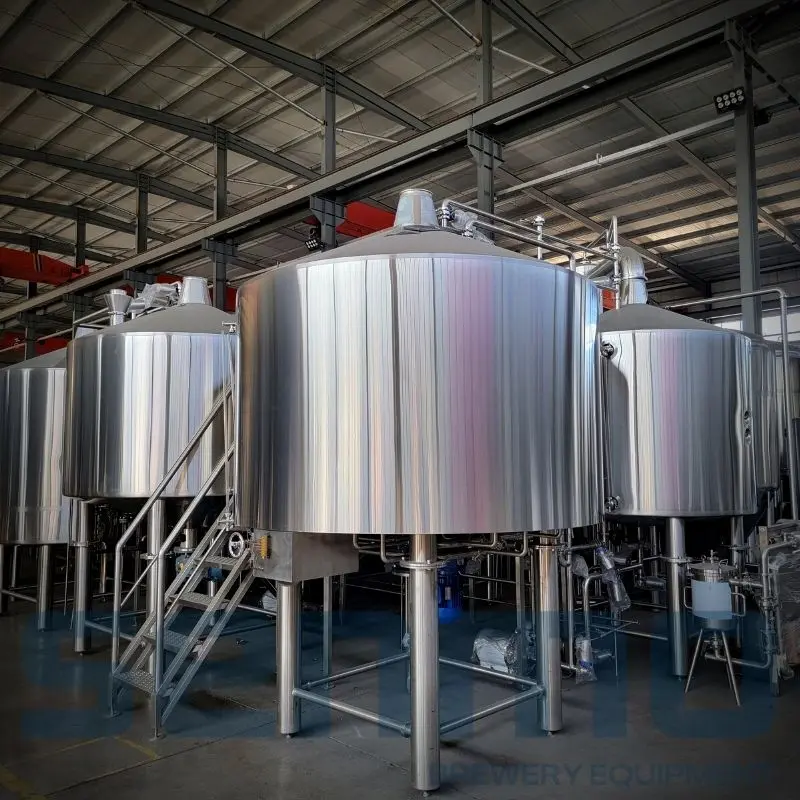 Beer mash tun technology
1. High efficiency Maitreya plate jacket heat exchange technology and scientific steam turbulence principle are adopted to achieve maximum heat conduction and energy saving effect. At the same time, fully automatic temperature control technology is adopted to ensure the accuracy of temperature rise speed and heat preservation time in each process stage of saccharification and gelatinization.
2.The internationally advanced suspension type speed regulating system is selected, and the frequency conversion and automatic mixing modes are adopted to ensure the uniform mixing of mash during the gelatinization and saccharification process, which can maximize the best biological activity, conversion and catalytic effects of various enzymes during the gelatinization and saccharification process, thus ensuring the best quality and highest yield of beer at the source.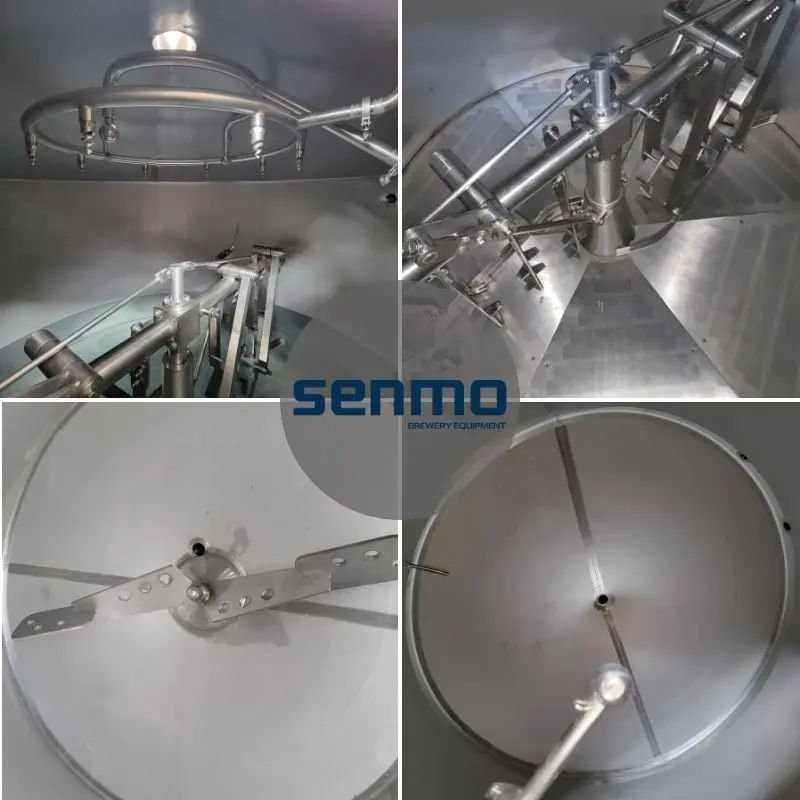 Beer Lauter tun technology
1. The advanced and scientific special-shaped tilling knife structure system and hydraulic automatic lifting technology are used to ensure even turning and stable chute discharge, improve filtering speed and production efficiency, and maintain good transparency and juice yield of wort.
2. The internationally advanced suspension and mixing devices, together with frequency conversion, speed regulation and automatic control technologies, are selected to make operation more convenient and flexible, maintenance simple and cost saving.
Wort kettle technology
1. The application of advanced in vivo boiling and pressurization technology improves the boiling strength, greatly increases the evaporation effect of dimethyl sulfur, promotes the polymerization of protein and other condensable substances, and enables the rapid separation of boiled wort and polymer.
2. The extracorporeal circulation mixing technology is adopted to accelerate the temperature rise rate at the initial stage of wort boiling, so that the temperature of wort is always uniform and consistent during the heating process, to prevent the degeneration of regional wort soluble substances caused by local overheating, thus ensuring the wort boiling quality.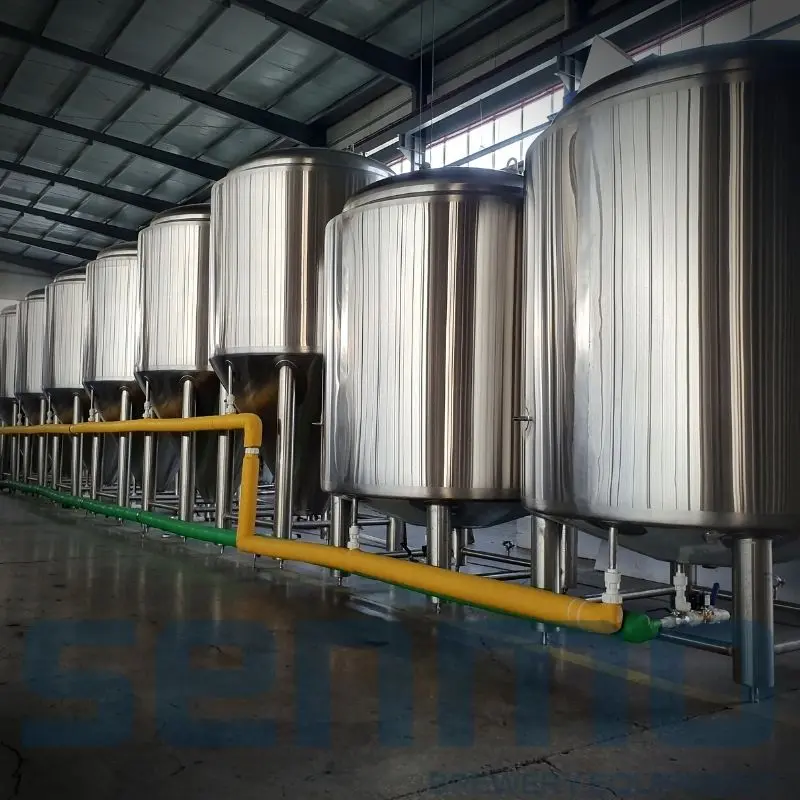 Beer fermenting system mainly includes fermentation tank, bright beer tank, and yeast propagation equipment.
After more than ten years of practice and research and development, the new technology has accumulated rich experience in design, manufacturing, installation, commissioning and service, and provided more than 100 fermentation system products for hundreds of large, medium and small breweries at home and abroad. It has advanced international fermentation engineering technology and equipment manufacturing and service skills, and can control beer fermentation in the whole process through PLC automatic control technology.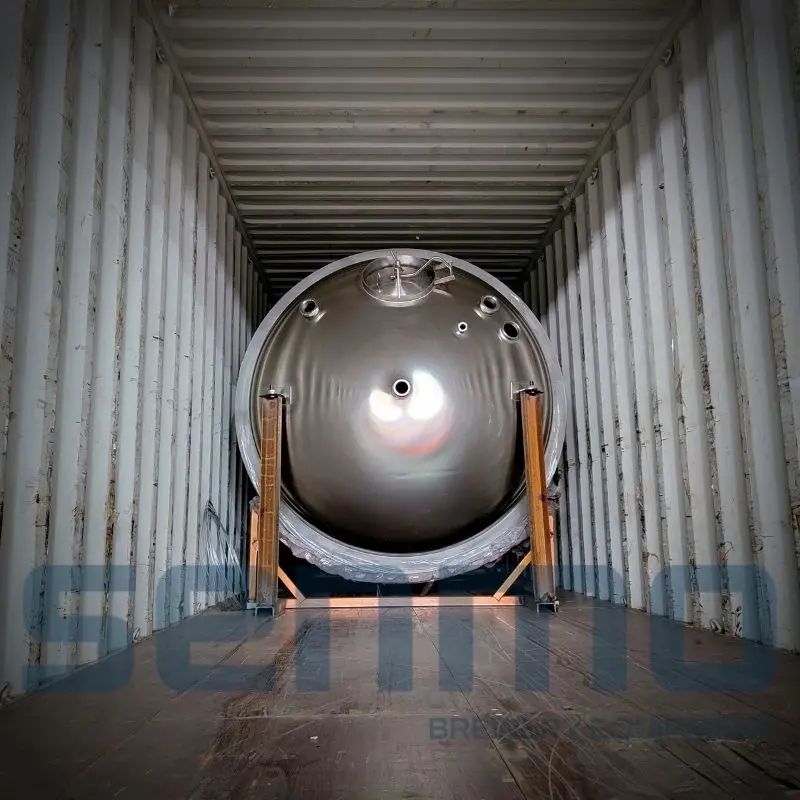 The loading of the large vessels need to be horizontally. The fermenters volume above 1500L, brewhouse volume above 2000L,need to be loaded like this.We do a very fixed package inside of the container,to make sure the tanks not damaged during the sea transportation.
If you want to learn more of the brewery plant,please send us inquiry,we have sales engineer can send you a formal proposal.Cheers!