Manual beer can filler for Australia nano breweries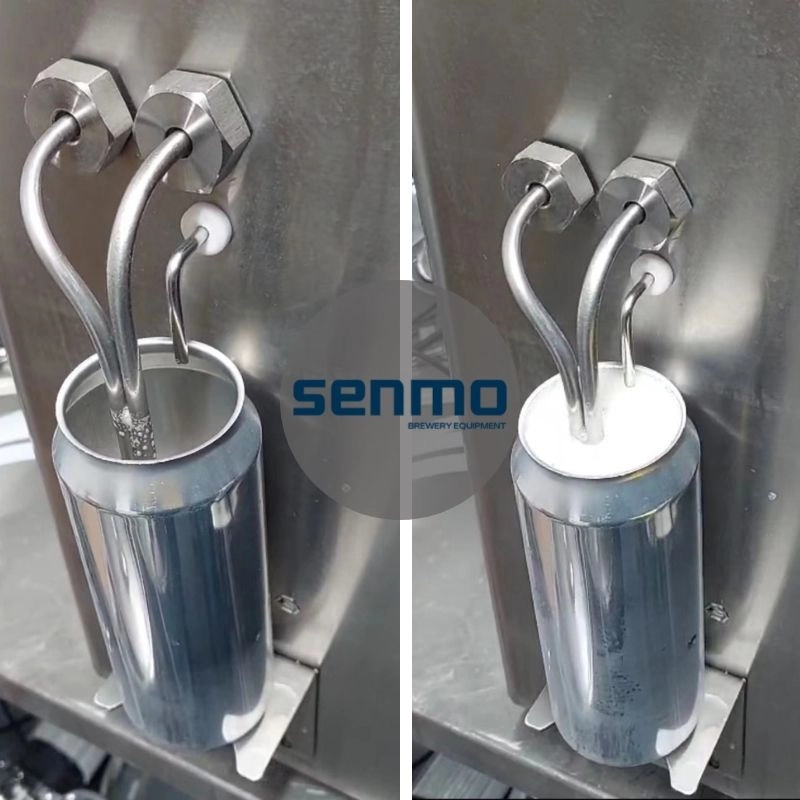 This is our manual beer can filler for Australia nano brewery. This aluminium can filler has 2 filling heads,the filling capacity can reach to 200CPH(33cl aluminium cans).There is the level probe at the aluminium can top place,when the beer fully filler,the probe will touch the foam and the filling will be stop. The client's has 100L beer brewing equipment with 100L beer fermenters in his home,the beer production capacity is not very big,so this manual can filler is a very good product for him.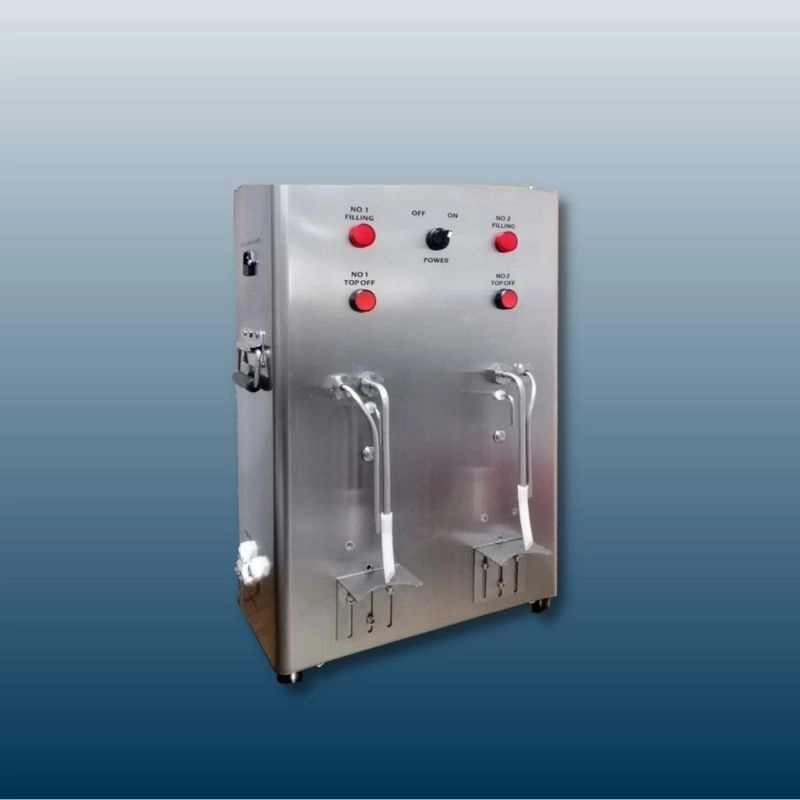 The size of the small beer can filler is 70*54*35cm,weight is 20KG,and there are CO2 pipe connector,beer pipe connector and glycol water pipe connector on the side of the can filler.It can fill different sizes of cans,before you place the order,you need to tell your requirements to the sales engineer,and our factory will do the special design for you.
The filling process is inflating CO2 firstly,then filling the beer,when the level probe touch the beer,the filling will be stop.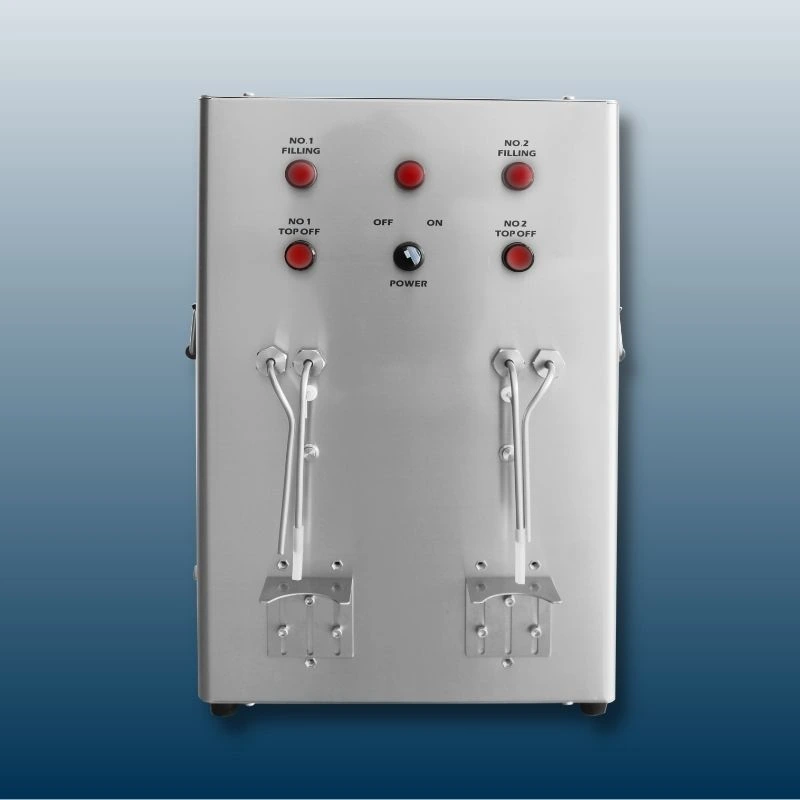 Nowdays,there are lots of nano breweries in Australia,some manaul filling machines are needed to meet their package requirements.Our company has various filling machines for the nano breweries,such as glass bottles filling machine,beer canning machine and beer keg filling and washing machine.If you have interest in it,please feel free to contact with us,and we will give you a professional suggestions of the filling solutions.
Besides of the filling solutions,we also provide microbrewery solutions for our clients,below is the service we can provide for you:
Sales consulting. SENMO provide fast, professional and detailed beer brewery equipment configuration list according to customer requirements.
Brewery technical design. According to the concept of customization, put forward design suggestions, integrate customer requirements, issue beer brewing process flow diagrams,micro brewery floor plans,machinery, electrical and other drawings, draw 3D drawing, and provide one-to-one tracking services.
Brewery equipment processing and manufacturing. Strictly implement the requirements of beer equipment design drawings, follow the IOS9001 quality management system, strictly control the quality of all links, and provide tanks test records of plates, welding, polishing, pressure, etc. for filing.
Brewery plant delivery and installation. The professional brewery project construction team conducts on-site installation, commissioning and training to ensure accurate delivery for use and continuous tracking maintenance.