Microbrewery 3bbl 300L combined beer brewing equipment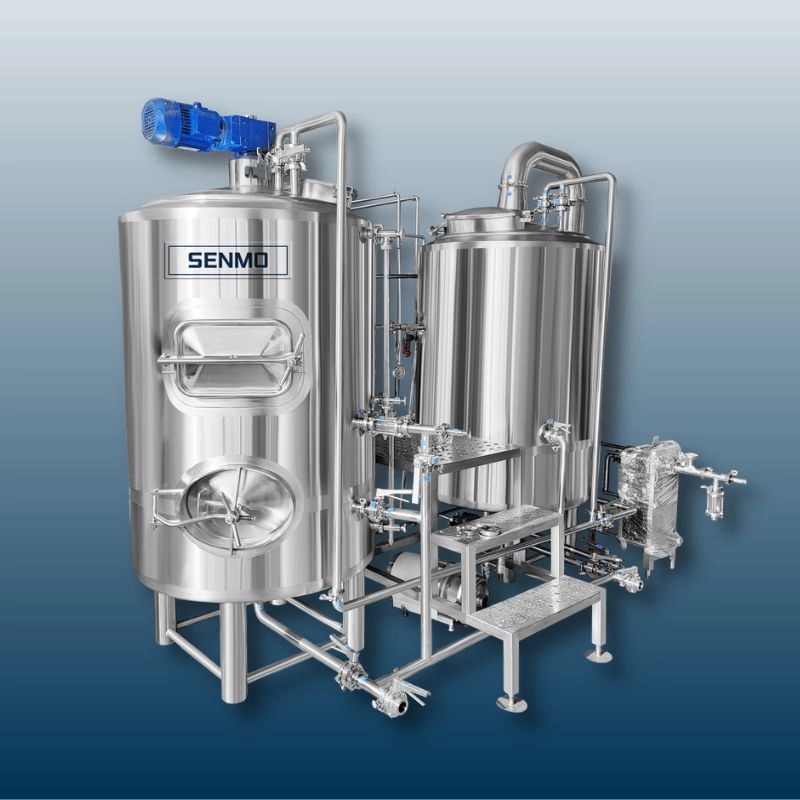 This is our microbrewery 3bbl 300l combined beer brewing equipment for sale.It is our new designed brewhouse system for the brewpub,restaurant and microbrewery.On the left side,the whole vessel include two tuns,on the top is the 300l mash tun,under the mash tun is the 300L hot water tank,we can use the hot water tank as 300L wort storage tank. On the right side,it is the 300L wort kettle,the 300l kettle also has whirlpool function.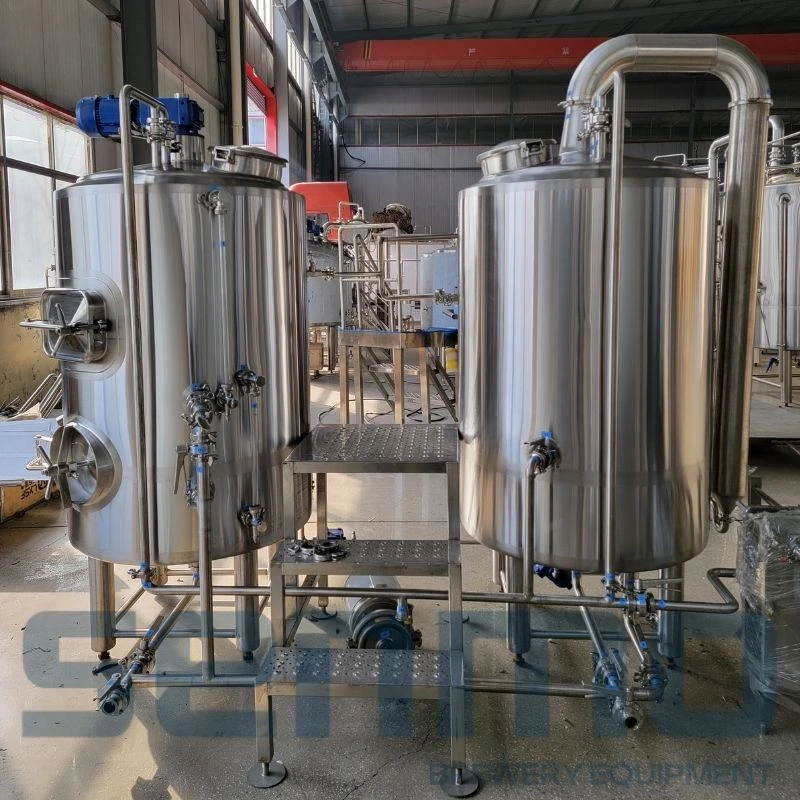 The whole 300l combined beer brewing equipment plates and accessories are made of international standard SUS304 stainless steel; Laser cutting and argon shielded welding, internal centralized pickling and passivation, accuracy ≤ 0.4 μ m;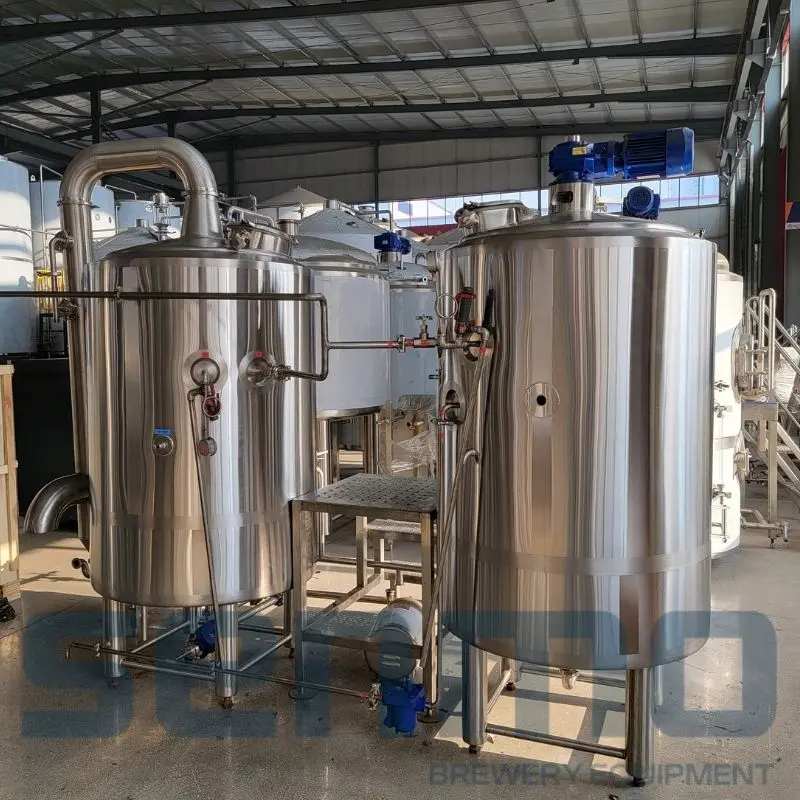 Steam jacket around the 300L mash tun and 300L wort kettle: working pressure 0.15MPa, test pressure 0.4MPa, super large heating area, heating rate 1-1.2 ℃/min, automatic temperature control;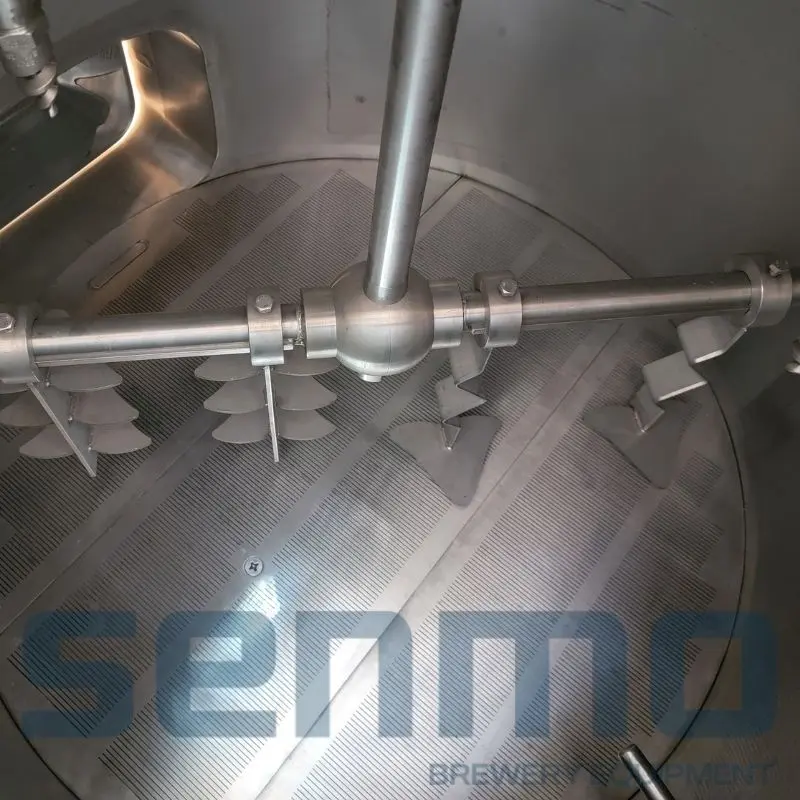 Variable frequency automatic lifting plough cutter for 300L Mash/lauter tun, removable milling sieve plate, spacing 0.7mm, opening rate greater than 17%, multiple supporting points at the bottom, and backwashing device to reduce sanitary dead angle; Optional bottom grain discharging and automatic grain discharging devices are used to uniformly transport the grains to the outdoor wheat grain tank. The whole wort filter process is closed and has strong timeliness;
The 300L boiling kettle is equipped with forced circulation to support boiling under pressure, ensuring 8-12% boiling strength, improving the utilization rate of heat energy, and can optionally be equipped with condensate recovery device;The whirlpool circulates tangentially, and the high and low liquid level discharge ports are equipped with baffles for hot solidified substances and hops decomposition substances;

The 300L combined beer brewing equipment cost is also very good,and there are some option devices,which makes the price of the300L brewing equipment more flexible. If you want to build a microbrewery with such capacity,please contact with us,our sales engineer can send you a detailed quote for reference.Cheers!