Microbrewery 4000l beer brewing equipment the Netherlands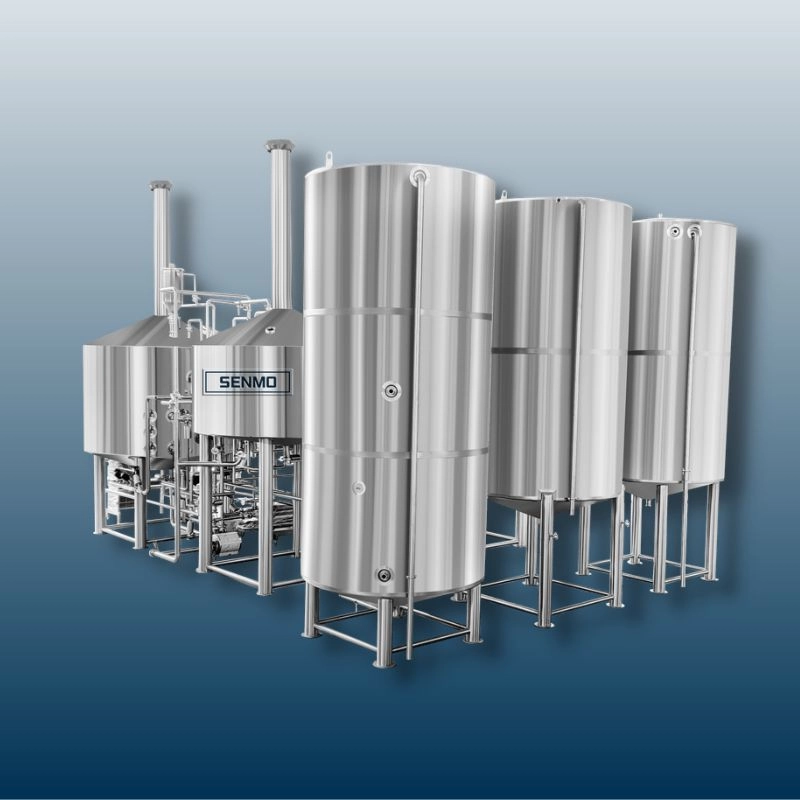 This is our microbrewery 4000L beer brewing equipment for the Netherlands market,the whole brewery plant is fully automatic control.Below is the main list of the 4000L brewing system:

-4000L mash tun with grist hydrator
-4000L lauter tun with automatic spent graint exhaust device and with grain sparging coil
-4000L wort kettle with steam jackets around the tank body and bottom cone
-4000L whirlpool tun with tangent whirlpool inlet
-8000L hot water tank
-8000L cold water tank
-10000L glycol water tank
-Wort pumps and water pumps
-Plate heat exchanger
-Wort pipes and vlaves
-Wort grant tank
-Hop filters and hop back tank
-Big operation platform
The design of beer brewing equipment details is rigorous, so as to maximize the utilization of brewing materials and reduce equipment energy consumption.The brewhouse tank plates and accessories are made of international standard SUS304 stainless steel; Our factory use laser cutting and argon shielded welding during the tank production,all vessels' internal do centralized pickling and passivation, accuracy ≤ 0.4 μ m;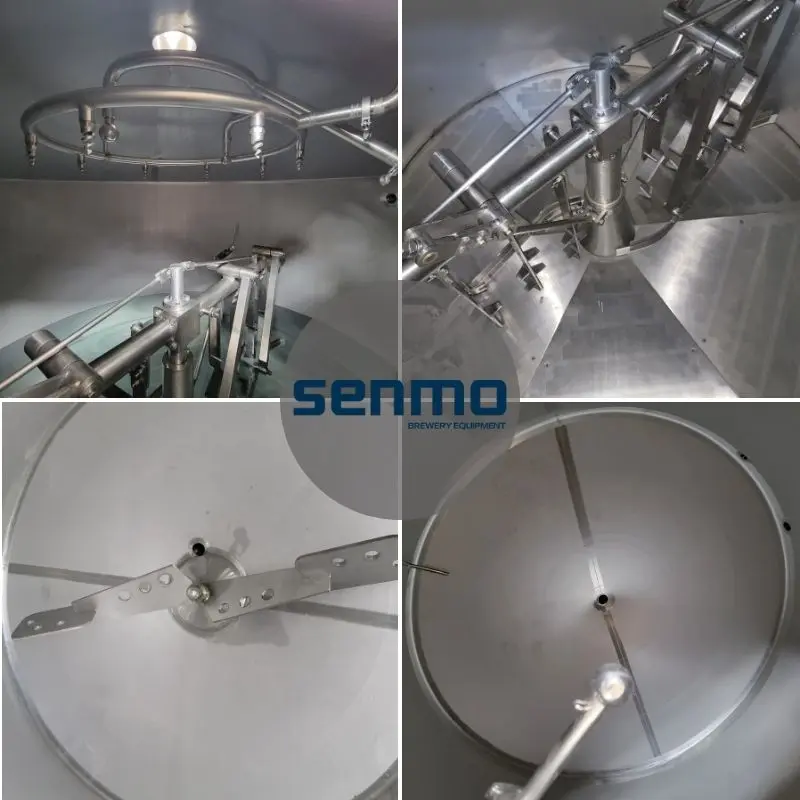 Steam jackets around the 4000L mash tun and 4000L wort kettle: working pressure 0.15MPa, test pressure 0.4MPa, super large heating area around the tank body and bottom cone, heating rate 1-1.2 ℃/min, automatic temperature control; The mash tun frequency conversion mixing has strong convection, and the grains and water are mixed evenly, supporting high wort plato beer brewing process;Variable frequency automatic lifting plough cutter for the 4000L lauter tun, milling sieve plate is removable, the gap is 0.7mm, opening rate greater than 17%, multiple supporting points at the sieve plate bottom, and there is backwashing device to reduce sanitary dead angle; Optional bottom grain discharging and automatic grain discharging devices are used to uniformly transport the spent grains to the outdoor spent grain tank. The whole wort filter process is closed and efficient;The 4000L wort boiling kettle is equipped with forced circulation to support boiling under pressure, ensuring 8-12% boiling strength, improving the utilization rate of heat energy, and can optionally be equipped with condensate recovery device;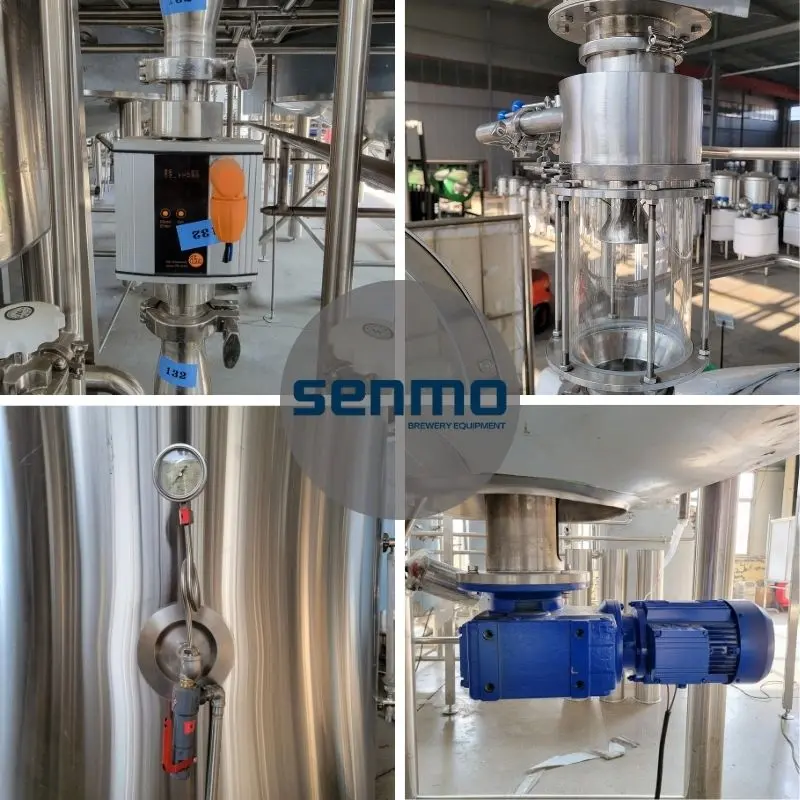 The brewhouse has high precision temperature sensor, pressure sensor, liquid level sensor and other components, Siemens PLC control, program input, multi process formula storage and setting, simple operation;Accessories of auxiliary machines are selected from domestic and foreign first-line brands, which are CE/UL certified.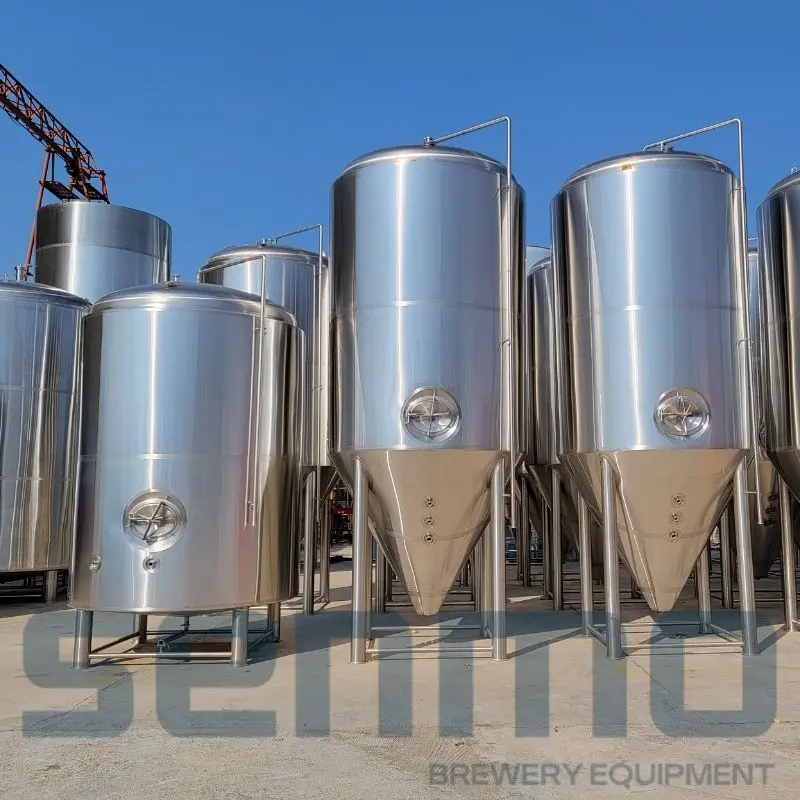 Our factory use laser cutting and argon shielded welding during the tanks' production, the internal of the tanks commonly do pickling and passivation, the surface accuracy ≤ 0.4 μ m;The fermenters and bright tank has polyurethane foam insulation,thickness is 100mm;There is dimple cooling jackets around the tank body and bottom cone,the test pressure is 0.4MPa; The working pressure of the tank is 0.15 MPa, and the test pressure is 0.4 MPa; Our factory do water pressure test to all of the fermenters and bright tanks,the test period is 48hours.The strictly test and inspection make sure the tanks inside,the dimple jackets and pipe ports has no leakage when the fermenters arrives in our clients' brewery.The following fittings are matched with the fermenters:
-Mechanical pressure regulating valve
-Beer sample valve
-Breath valve
-Thermometer
-Hops dosing port
-Temperature sensor
-Beer rotary pipe
-Drain outlet
-CIP ball and CIP arm
-CO2 carbon stone
The connection of the fittings can be tri-clamp,diary couplers and other connection way you want.Meanwhile,if you need other fitings or port on the fermenters,you can tell us and we do the special design for you.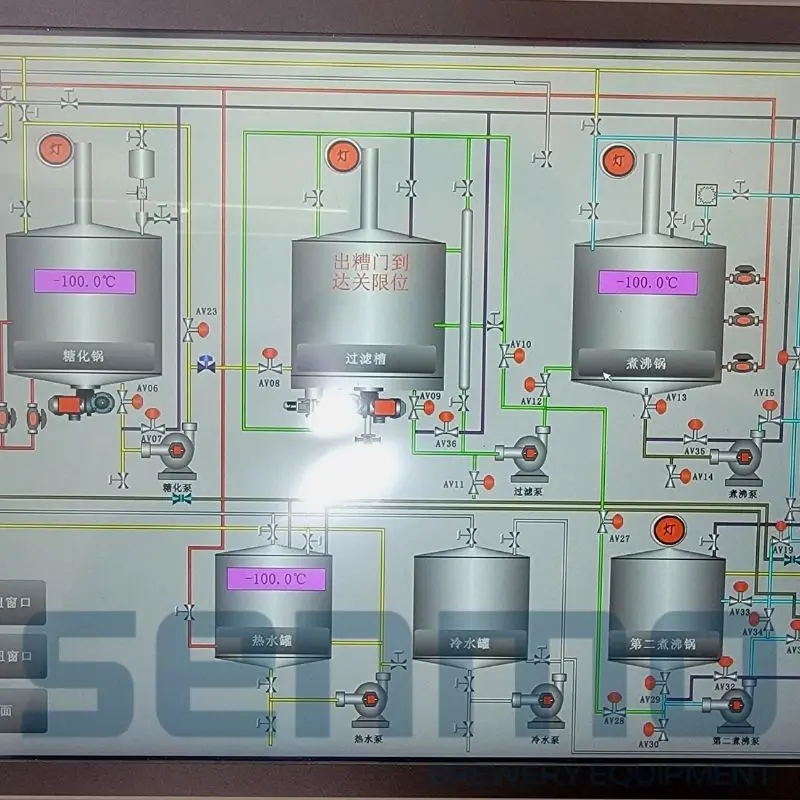 If you want to learn more about the features of the 4000l brewing equipment for the Netherlands market,please send us inquiry,our sales engineer can send you a detailed proposal.Below is the services which we can provide for you:
Sales consulting. SENMO provide fast, professional and detailed beer brewery equipment configuration list according to customer requirements.

Brewery technical design. According to the concept of customization, put forward design suggestions, integrate customer requirements, issue beer brewing process flow diagrams,micro brewery floor plans,machinery, electrical and other drawings, draw 3D drawing, and provide one-to-one tracking services.

Brewery equipment processing and manufacturing. Strictly implement the requirements of beer equipment design drawings, follow the IOS9001 quality management system, strictly control the quality of all links, and provide tanks test records of plates, welding, polishing, pressure, etc. for filing.

Brewery plant delivery and installation. The professional brewery project construction team conducts on-site installation, commissioning and training to ensure accurate delivery for use and continuous tracking maintenance.