SENMO 1000L 4-vessel beer brewing equipment in Vietnam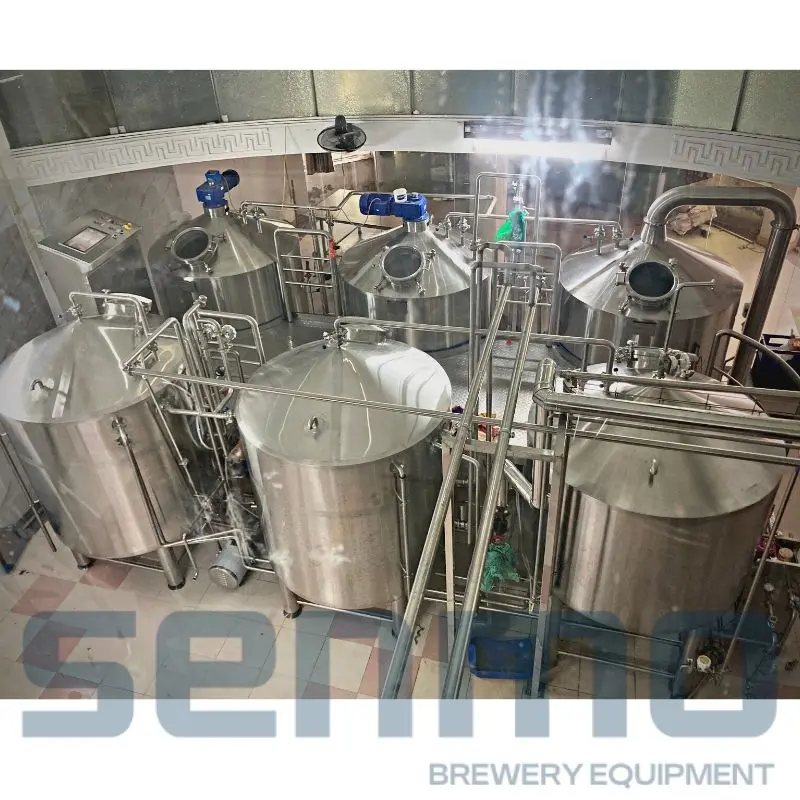 The 1000L beer brewing equipment include the following equipment:
-1000L mash tun
-1000L Lauter tun
-1000L wort kettle
-1000L whirlpool tun
-2000L hot water tank
-2000L cold water tank
-Wort pumps and water pumps
-Wort pipes and valves
-Operation platform
-Plate heat exchanger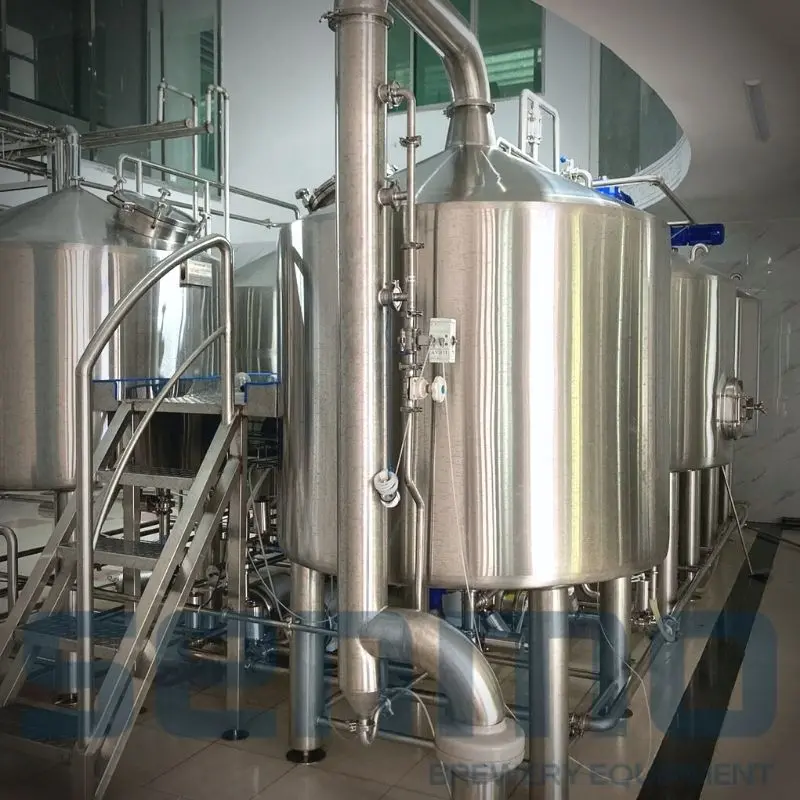 The design of the wort and hot water valves is special,we adopt manual butterfly valves above the platform,and use pneumatic valves under the platform.In that case,the brewer can operate the whole system on the platform,don't need to go up and down,saving lots of labor and energy.
The brewery space layout drawing
Before ordering,we will discuss the brewery space layout drawing throughly,to make sure the equipment can be fit well into the site when it arrives in the brewery.Client can leave the water source,electricity location,gas location and drainage ditch in advance as per the drawings.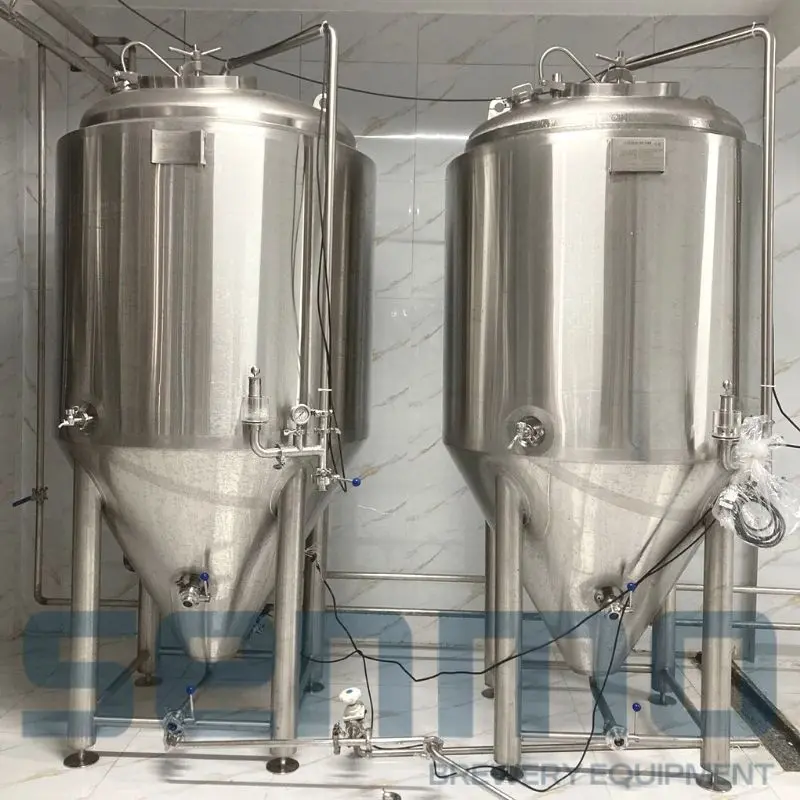 This is 1000L beer fermentation tanks in their brewery,for the first stage,they just bought 2 units. The tanks still in the building stage,for the next brewery expansion stage,they will add more 1000L fermenters and some bigger fermenters with 4000L volume.
Because of the high efficiency of the 1000L brewhouse system,the brewer can brew 5 batches beer per day,so,the 4000L fermenters can be fully filled in 24 hours,which can make sure the qualiry of the beers.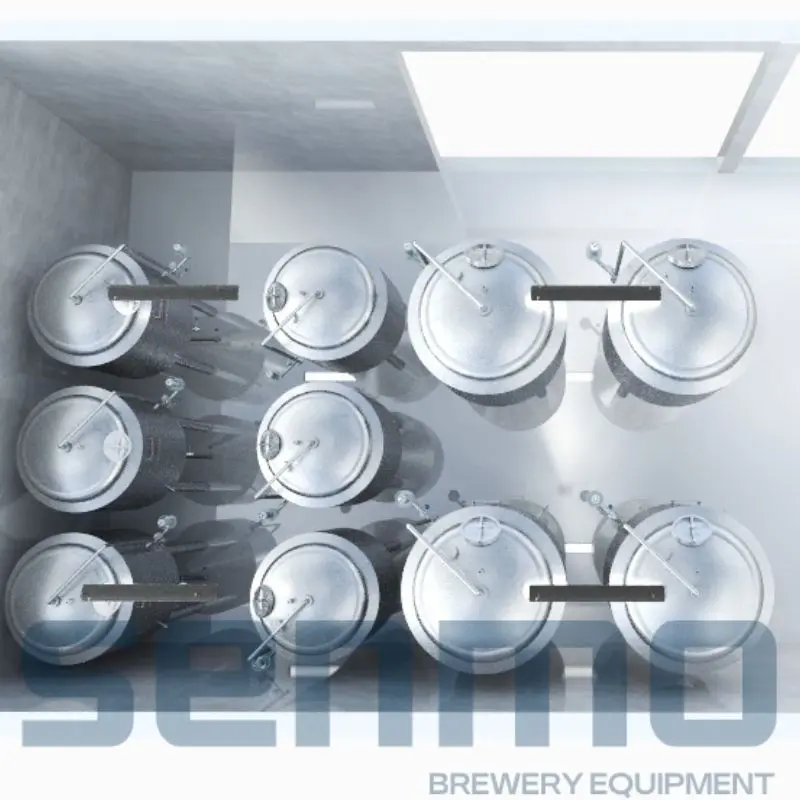 If you are living in Vietnam and have plan to open a microbrewery,you can go and visit our equipment there.You will see the quality of our tanks,our design on the brewing process and you can get more suggestions from the brew masters there!