Small beer glass bottle filling machine for microbrewery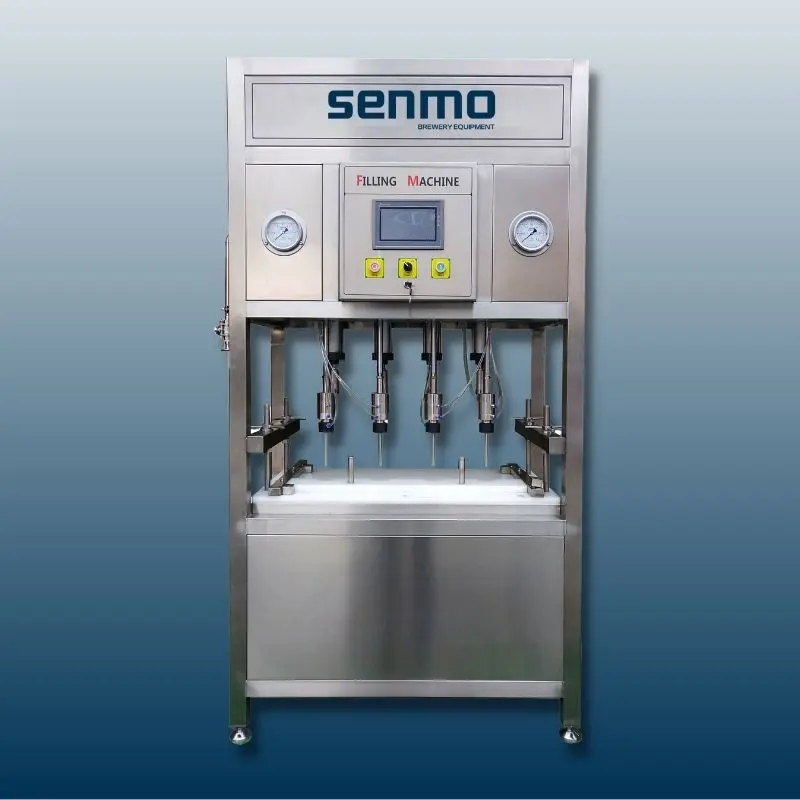 This is our small beer glass bottle filling machine for sale. It is isobaric filling machine with 4 filling head and 4 capper.The filling capacity can reach to 200-250BPH.We also have some larger filling volume machine for the breweries,such as 6-6 bottling machine,8-8 beer bottling machine.Also,we have fully automatic rotary bottling machine for sale if you need.
There is PLC control panel on the machine,and the filling process can be set as per the beer type.
It can be adapt for various volume bottles,such as 330ml 500ml and other volumes. The cap has to be crown cap.
This beer filling machine for sale can be for other gas beverage filling besides of beer.
The linear beer bottling machine cost is depends on the configuration,because it is customized design product.If you want to buy the filling machine for your microbrewery,please ask us for inquiry,our sales engineer can send you a formal quote! Cheers!