Stainless steel 4bbl fermenters for microbrewery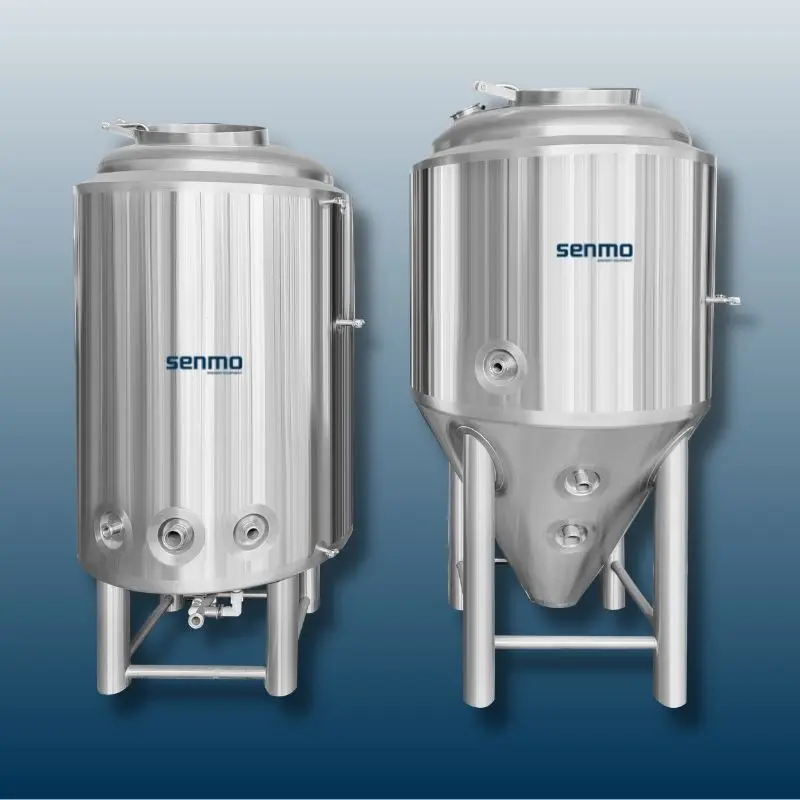 This is our Stainless steel 4bbl fermenters for microbrewery,the net volume is 4bbl,gross volume is 5bbl.The whole tanks are made of stainless steel 304,you can alos choose stainless steel 316 material as per your requirement.The location of the manhole can be on top of the tank,or on the side of the tank.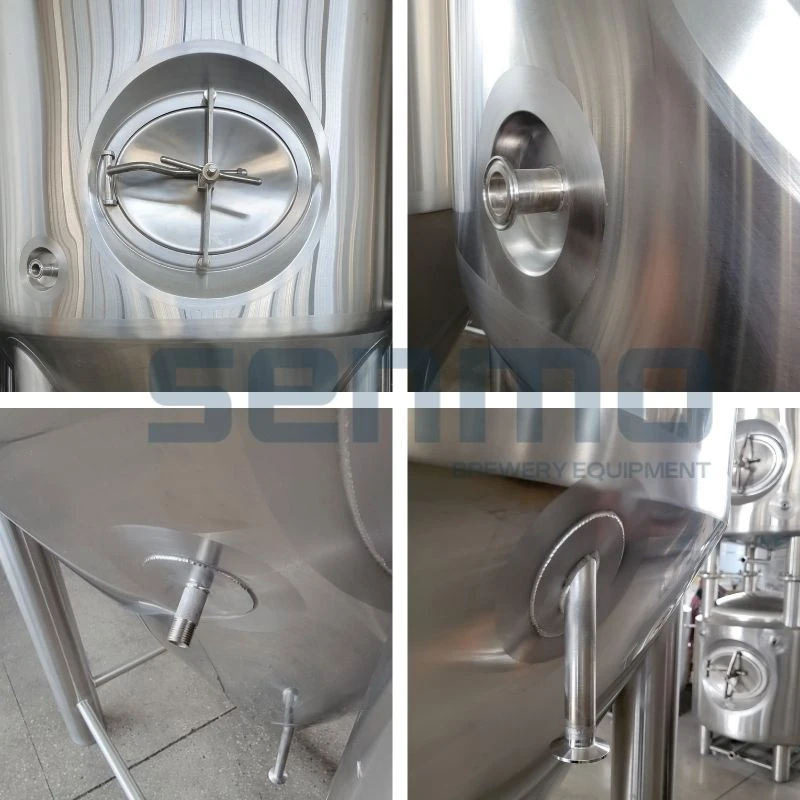 Our factory use laser cutting and argon shielded welding during the tanks' production, the internal of the tanks commonly do pickling and passivation, the surface accuracy ≤ 0.4 μ m;Th 4bbl fermenters and 4bbl bright tank has polyurethane foam insulation,thickness is 80mm;There is dimple cooling jackets around the tank body and bottom cone,the test pressure is 0.4MPa; The working pressure of the tank is 0.15 MPa, and the test pressure is 0.4 MPa; Our factory do water pressure test to all of the fermenters and bright tanks,the test period is 48hours.The strictly test and inspection make sure the tanks inside,the dimple jackets and pipe ports has no leakage when the fermenters arrives in our clients' brewery.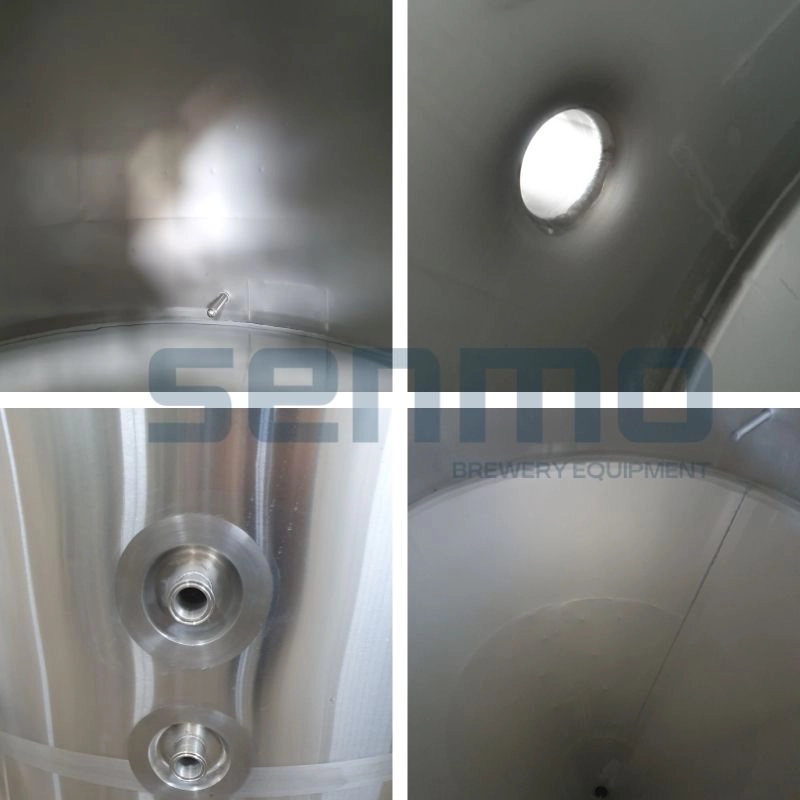 The 4bbl fermentation system has high precision temperature sensor, pressure sensor, liquid level sensor and other components, Siemens PLC control, program input, multi process formula storage and setting, simple operation;Accessories of auxiliary machines are selected from domestic and foreign first-line brands, which are CE/UL certified.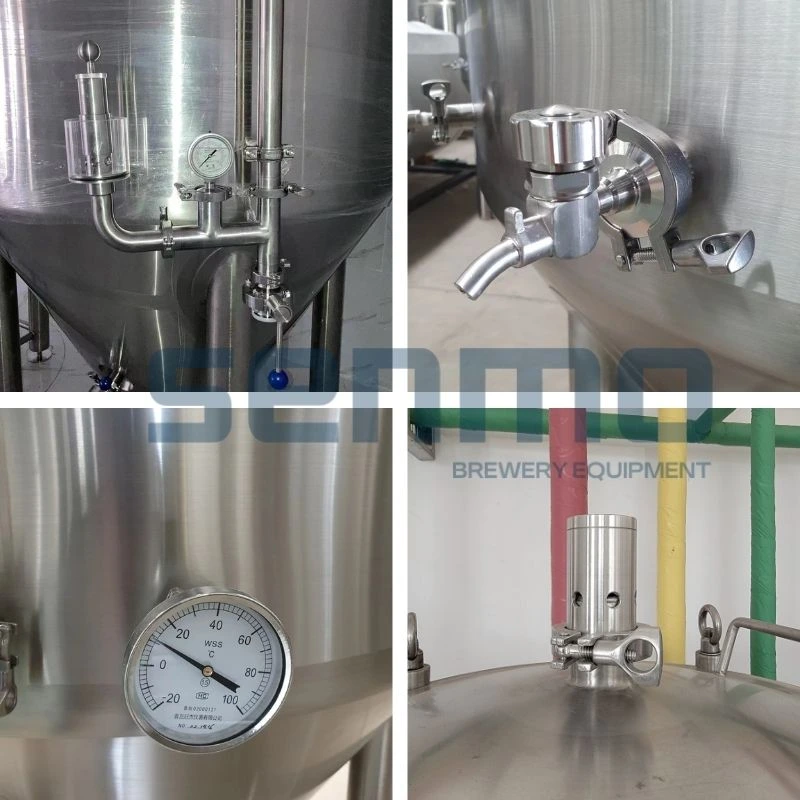 The following fittings are matched with the stainless steel 4bbl fermenters:
-Mechanical pressure regulating valve
-Beer sample valve
-Breath valve
-Thermometer
-Hops dosing port
-Temperature sensor
-Beer rotary pipe
-Drain outlet
-CIP ball and CIP arm
-CO2 carbon stone
The connection of the fittings can be tri-clamp,diary couplers and other connection way you want.Meanwhile,if you need other fitings or port on the fermenters,you can tell us and we do the special design for you.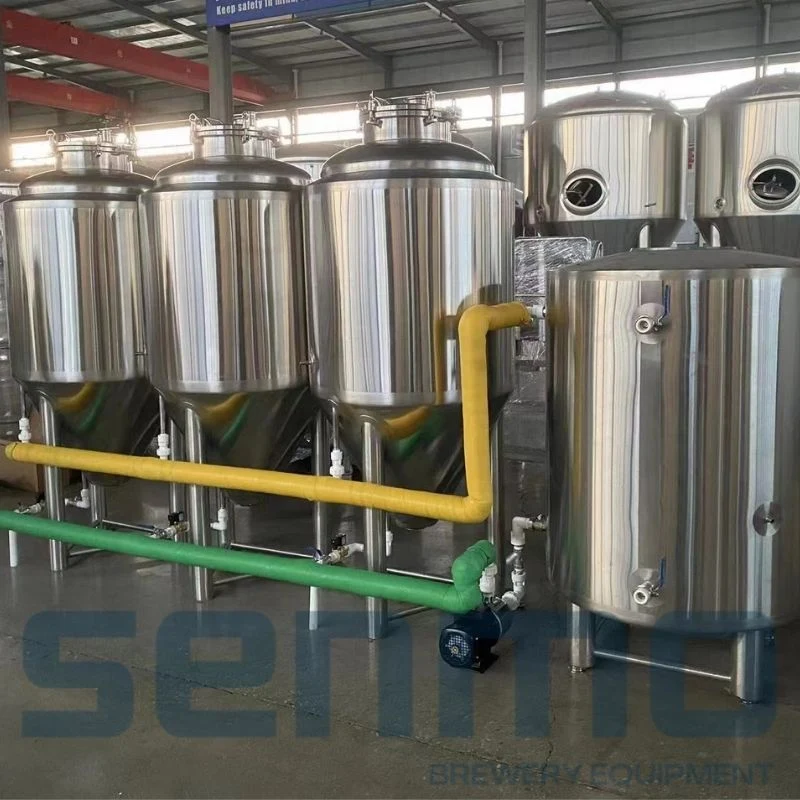 The cooling pipes+insulation pipes+wrapped tape+temperature sensor wire
A complete beer refrigeration system in the microbrewery including glycol water tank, cold water tank, chiller, pump and relevant pipelines. Below is detailed instruction on the cooling system:
Glycol water tank specification: 100L-30000L;The tank plates and accessories are made of international standard SUS304 stainless steel; Laser cutting and argon shielded welding, internal centralized pickling and passivation, accuracy ≤ 0.4 μ m; Polyurethane foam insulation;

Chiller specification: 1HP-50HP;

Cooling pipes material: PPR, stainless steel;

Cooling pipes thermal insulation materials: rubber plastic sponge, polyurethane, etc;

Exterior decoration of cooling pipes: colored binding tape, iron sheet, stainless steel, etc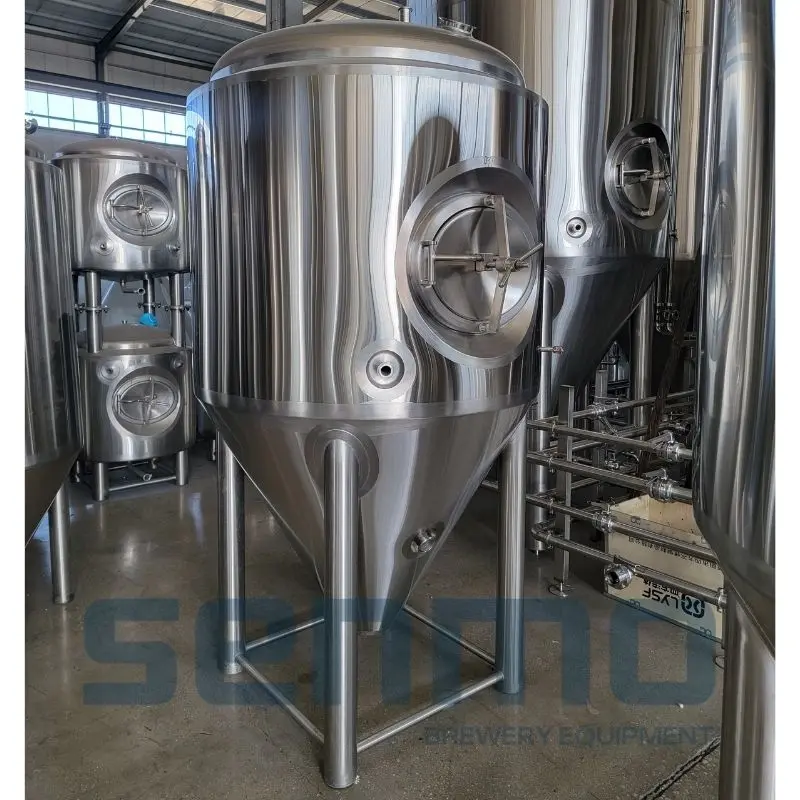 The price of the stainless stell 4bbl fermenters is various because of the different configuration of the fermenters.If you plant to add extra fermenters inside of your breweries,please contact with us and send us your requirements such as the quantity of the fermenters,the configuration of the tanks,your brewery space layout.Our sales engineer can give you a professional quote of the fermenters.Cheers!