Things to think about before building a brewpub
A brewpub is a hybrid between a restaurant and a brewery. It sells at least 25% of its beer on-site in combination with significant food services. At a brewpub, the beer is primarily brewed for sale inside the restaurant or bar.
In brewpub, beer brewing and food catering complement each other, and the relationship between beer brewpub and customers is close. Customers in the beer house hope:
Be able to see the brewing process of beer

See the beer brewer, talk with him and get to know him

Drink delicious craft beer and be willing to take one more glass and chat in a comfortable environment

Enjoy the delicious dishes matching with craft beer, and be in a harmonious surroudings.
These are also known as pub experience or food experience.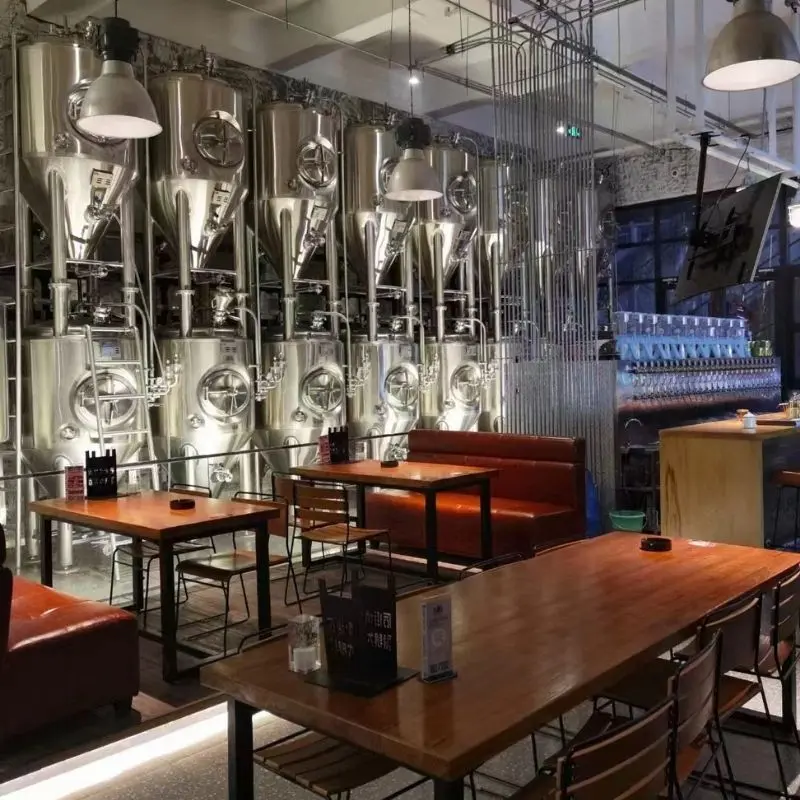 The beer brewpub must meet many requirements which not only for the restaurants but also for the beer pub, such as
the local environment

the understanding of the local customers

the customer's consumption level

the expectations of brewers

the arrangement and diversification of diet,

the chef himself and the waiters should be considered by the brewery.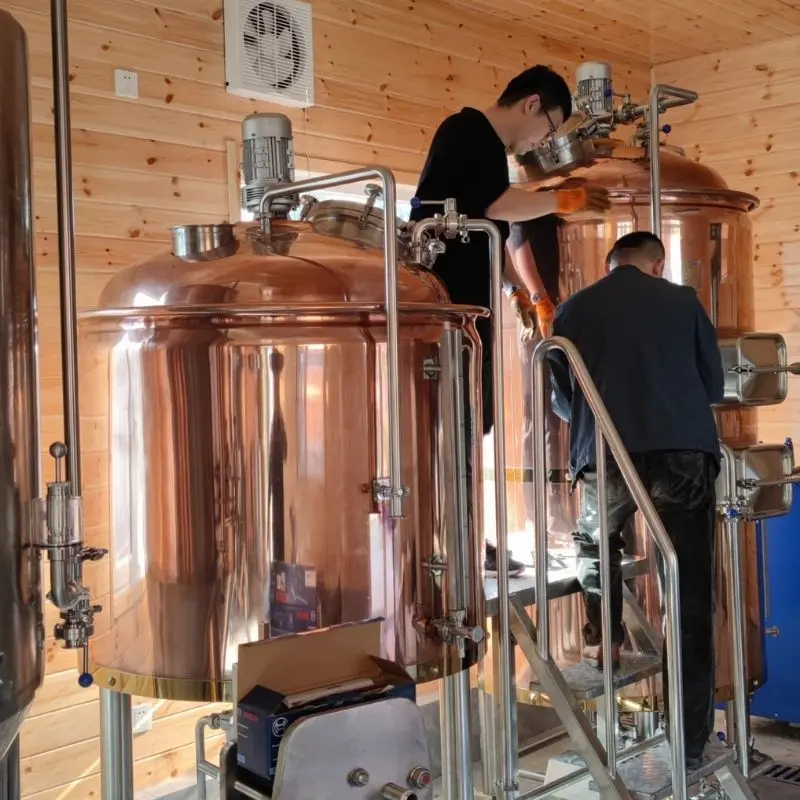 The beer brewpub should first highlight the ornamental nature of its beer equipment, such as a beautiful brewhouse (copper equipment should be used as far as possible), and perhaps be supplemented by charming wood decoration, and placed within the reach of customers. The brewhouse should be slightly higher so that everyone can see it. The mini brewpub equipment should be manually operated by the brewers,the temperature control,steam valves operations shall be automatch controlled. For hygiene reasons, the fermentation room must be displayed behind the glass partition, but the fermentation liquid in the open fermentation container should be visible. It is a good idea to put some palm plants in the brewhouse room, but some wall decorations that customers like are also indispensable. Customers should be excited by everything they see,exquisite music, proper piano players, or possibly a small orchestra will make the beer house more charming. Even brewers can integrate with customers and communicate with them.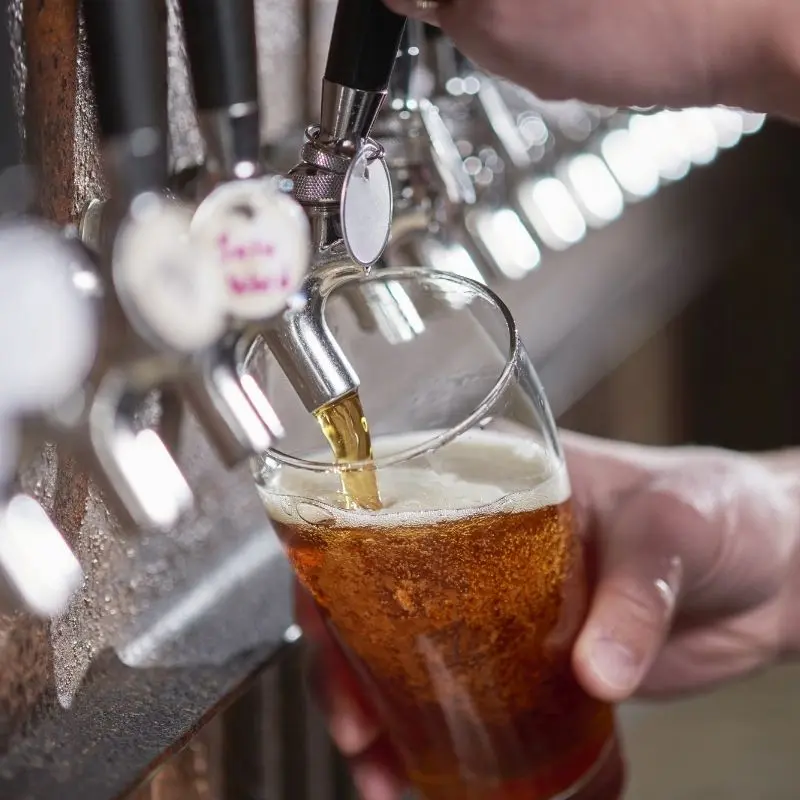 What are the main equipment of the beer brewpub? What can be added? The core of this consideration is brewhouse equipment.
The basic starting point should be the following:
How much beer production capacity do you want?

How many seats are there in the beer house, and how many seats are there for lunch/dinner?

What is the expected daily beer sales volume, monthly beer sales volume and annual beer sales volume?

How many batches of brewing per week
From these points, the brewhouse and fermenters for your brewpub can be obtained.
For example, about 8.5 hL beer (about 15% loss) can be produced by using 10 hL brewhouse equipment (10 hL wort). If the beer is produced 5 days a week, one brew batch a day and 40 weeks a year, the annual beer production is:8.5hlx40x5=1700hL
The annual beer sales volume is 300x6=1800hL based on the daily beer sales volume of 6hL (300 days of operation).
If the daily beer sales are 4hL, the annual beer demand is 1200hL, which not only meets the demand, but also has enough storage capacity.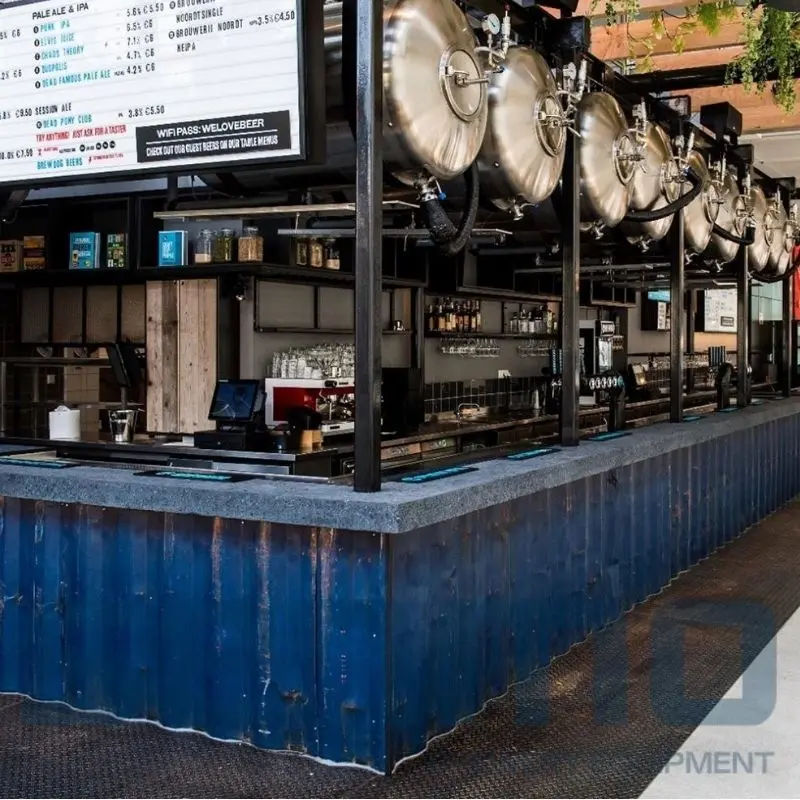 When selecting beer equipment, the following points need to be considered:
Production capacity: When selecting beer equipment, the first thing to consider is the amount of beer you plan to produce. You need to select the equipment that can handle the amount of beer you plan to produce.

Space: The size of available space also affects the device you select. You need to make sure that the device you choose is suitable for your space and that you have enough space to move.

Budget: equipment cost is the key factor in selecting beer equipment. You need to consider the cost of equipment, delivery, installation and continuous maintenance. Make sure you have a realistic budget and stick to it

Quality: You want to choose high-quality and reliable equipment. Look for well-known brands and equipment with warranty.

Customization: If you want to create a unique beer formula, you may need to select a device that allows customization. Find equipment that is adaptable and can be modified according to your needs.

Efficiency: Finally, you should choose efficient and easy-to-use equipment. Find equipment that is easy to use and can help you simplify the brewing process.
Once you have considered these factors before open a brewpub, you can start to study and compare different beer equipment options and select the appropriate equipment for your brewpub. SENMO Machinery is a company specializing in the production of beer equipment, craft beer equipment and industrial beer equipment. The model of craft beer equipment ranges from 100 liters to 10000 liters, which is suitable for different places such as beer houses, brewpubs and restaurants. If you need any help, please contact us to provide you with all-round guidance!