Turnkey 2000L 20HL beer brewing equipment for microbrewery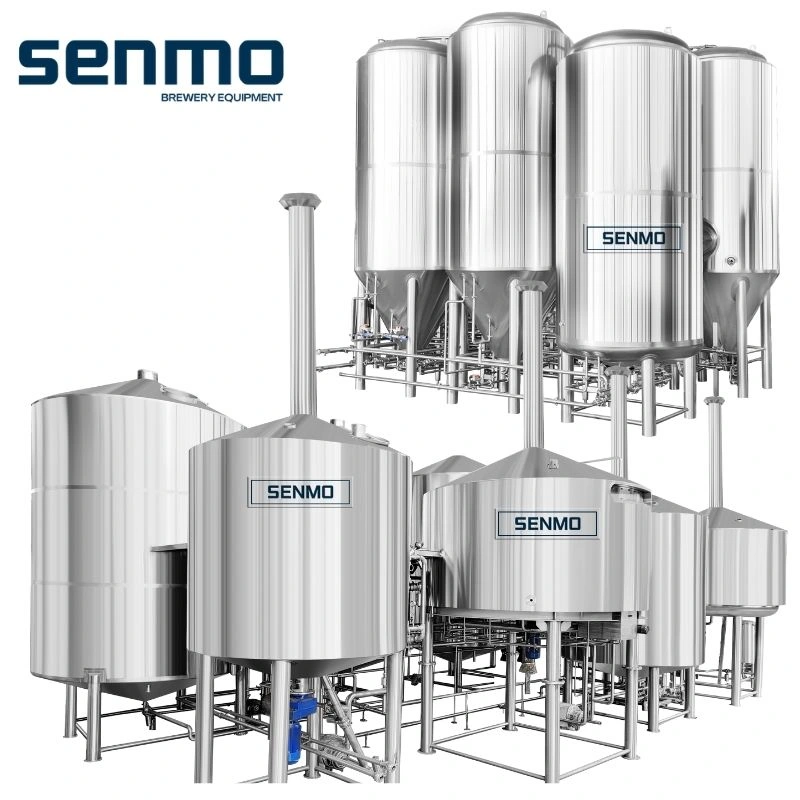 The turnkey 2000L 20HL beer brewing equipment for microbrewery consists of a 2000L 20HL beer brewing system, a 2000l 20hl beer fermentation system, an auxiliary system, a beer filtration system, a beer refrigeration system,and control system. The turnkey 2000L 20HL beer brewing equipment is advanced in design and manufacturing, and the entire process can achieve semi-automatic or fully automatic control.Below is the general brewing equipment list of the turnkey 2000L beer brewing equipment for microbreweries.
Malt milling system,includes malt miller,auger and grist case

2000l 20hl beer brewing system,includes 20hl mash tun,20hl lauter tun,20hl kettle,the heating way can be steam heating,fire directly heating or electric tubes heating.

10bbl fermentation system,inclides 20hl fermenters,hops adding device,hop gun,20hl brigte tank

Cooling system,includes glycol water tank,chiller,cooling pipes and valves

CIP cleaning system,includes alkali water tank,acid water tank,CIP trolley

Control system,PID or PLC control

20hl brewery auxiliary system,includes steam generator,air compressor,beer filter....
The design of the 2000l 20hl beer brewing equipment details is rigorous, so as to maximize the utilization of brewing materials and reduce equipment energy consumption.The brewhouse tank plates and accessories are made of international standard SUS304 stainless steel; Our factory use laser cutting and argon shielded welding during the tank production,all vessels' internal do centralized pickling and passivation, accuracy ≤ 0.4 μ m;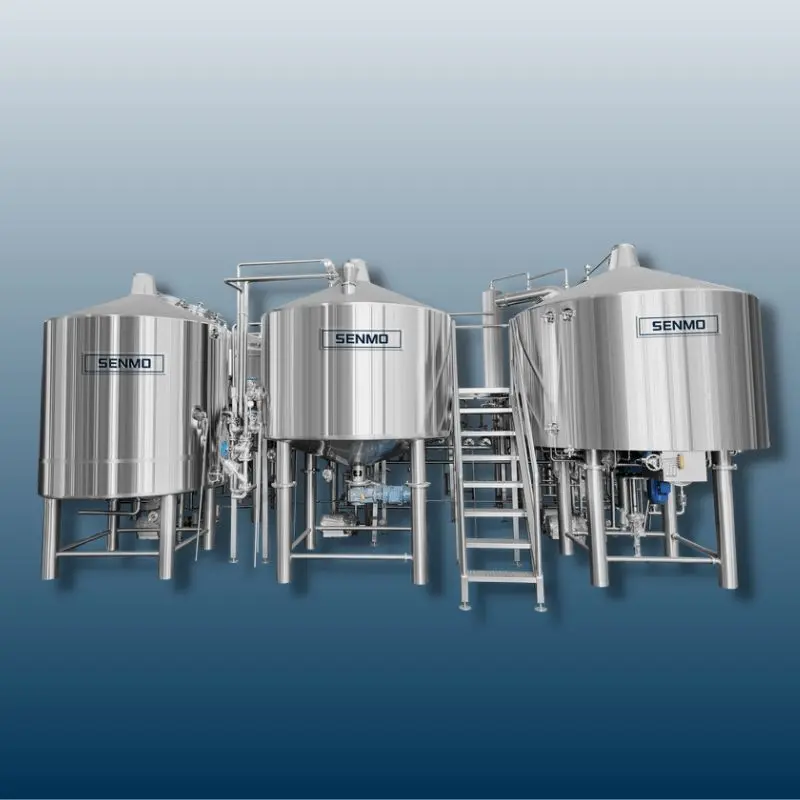 This set of turnkey 2000l 20hl beer brewing equipment has comprehensive system configuration, advanced equipment performance, flexible operation, safety and stability, and can fully meet the requirements of scientific research and practical training. Here are some characteristics of turnkey 2000L 20hl beer brewing equipment:
Strong operability: The configuration of the entire set of turnkey 2000L 20hl beer brewing equipment and the design of the beer production process are simillar to those of large breweries, and the operability is very strong;

Fully transparent design: allows users to understand the entire structure of the turnkey 2000L 20HL beer brewing equipment, allowing you to grasp every physical and chemical detail change in the beer production process at any time;

Automatic and manual switching: Independent research and development has applied PLC touch screen automatic control to the system, not only realizing automatic attendance of the unmanned system, but also allowing automatic and manual switching.

Universal function: This turnkey 2000L beer brewing equipment can not only produce a variety of beer, but also produce various biological fermentation products such as whisky, gin, etc. by changing the process conditions.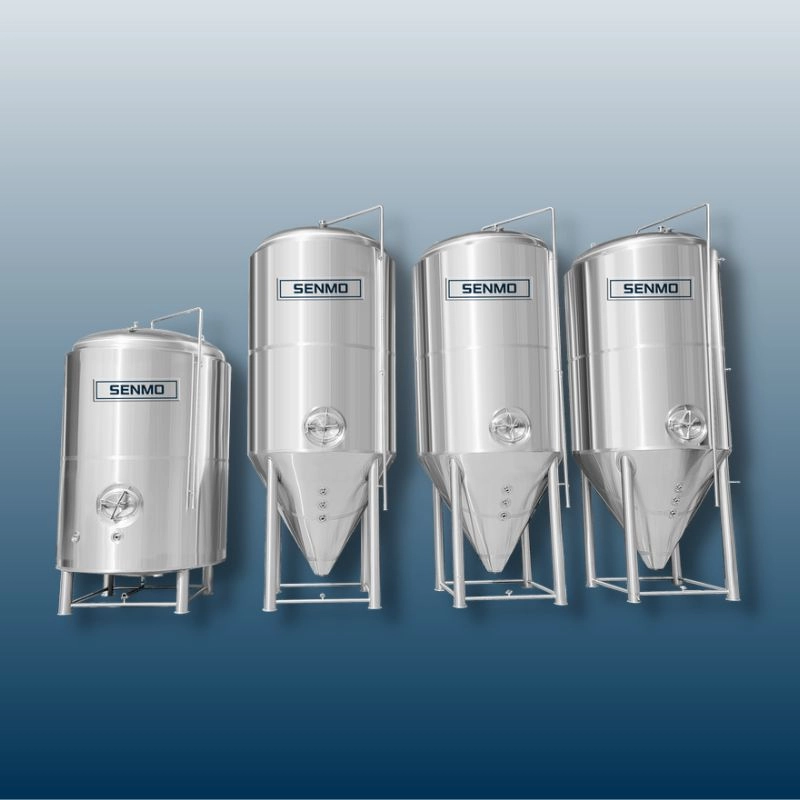 All of the turnkey 2000L 20HL beer brewing equipment and work will be in compliance with the following norms and standards.
•Machinery Directive 2006/42/EC According to harmonized standard EN ISO 12100:2010
•Low Voltage Directive 2014/35/EU
•Health and Safety requirements of the Directive 2006/42/EC
All material in contact with product will be of Stainless Steel,304.Light glass made of glass.
Pipe/Fitting standard will be designed according to your request
All valves in contact with product will be of Hygienic Butter Valve Type
All components and wire will be with CE marked
Process connections will be designed according to your request.Sanitary screw couplings or Sanitary Tri-clamp
Welds will be fully burned,shield gas will be used.With no pores,cracks.
Advantages of the turnkey 2000L 20hl beer brewing equipment:
1.The beer equipment designing strictly follow the craft beer brewing technical process (each brewhouse part has its own transformation from process to purpose)
2. Absorb the research results of latest brewery technology and combine the actual situation of craft beer production process. The basic performance is close to the large brewery to ensure the stability of product quality.
3. For craft beer equipment operation design,some key parts are designed automatically control,such as temperature control,the glycol water pump control,the steam control. Manual and automatic need combination to ensure the equipment operation reliability.This also will ensure the stability of the beer production.
4. The details of equipment production and processing are fine both inside and outside,without sanitary dead angle.
6.The pipelines connection meet the brewing technical process requirements,also combined with the requirements of actual beer production process. (For example, sanitary conditions, oxidation prevention, bottom feeding, top feeding, etc. are all scientific)
7.High performance of the auxiliary machines (for example, the wort pump has variable frequency control,the agitation has frequency control,chiller,steam generator are good brand )
8. The equipment plate material is SUS304 or 316, thickness is 3mm, valve and pipe fitting material is food grade, 100% TIG welding with top quality,do sanding belt on the welding seam...
9.Bigger tank volume. The extra fermentation tank volume is more than 25%, and boiling kettle is more than 30%,other tanks is 20% extra. Pressure test recorded and inspected irregularly during the process,test pressure 0.4MPa, and maintain the pressure for more than 72 hours without pressure drop. Internal quality of tank body: do acid passivatio,which can reach to 0.4um, and there is no deformation or scratch. The tank liner is smooth and clean,all of the pipe welding seam need to pickled and passivated after polishing.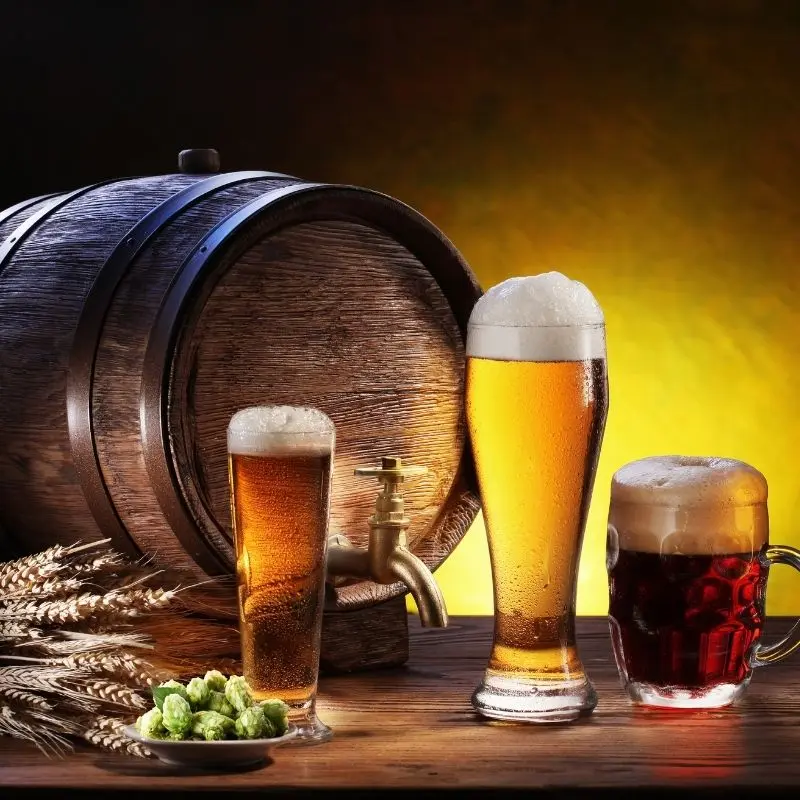 If you are considering entering the brewing beer or craft beer industry. Whether it is investing in bars,breweries, restaurants, or small and medium-sized breweries, it is necessary to have a clear understanding of the requirements for beer brewing technology and equipment technology configuration. If you have any questions of the turnkey 2000L 20HL beer brewing equipment for microbrewery, please communicate with professionals and manufacturers in detail. Shandong SENMO Machinery Co., Ltd., as a professional beer equipment production service provider, provides you with professional technical consultation in the early stage, and carries out equipment design, production, installation, commissioning and other services according to the requirements of beer brewing technology.
FAQ
What is turnkey brewing equipment?
Turnkey brewing equipment typically refers to a complete brewing system that includes all the necessary components for brewing beer. It's ready to use and often includes tanks, piping, controls, and sometimes even installation and training.
What size microbrewery is suitable for 2000L brewing equipment?
A 2000L (20HL) brewing system is well-suited for a medium-sized microbrewery. It can produce a substantial amount of beer per batch and is suitable for businesses with higher production demands.
What types of beer can I brew with 2000L equipment?
You can brew a wide variety of beer styles with 2000L brewing equipment, including ales, lagers, stouts, IPAs, and more. The type of beer you produce depends on your recipe and fermentation conditions.
Do I need additional tanks or equipment besides the main brewing vessels?
Depending on your brewing process and business plan, you may need additional tanks like bright tanks for conditioning, yeast propagation tanks, or storage tanks for ingredients. It's essential to plan for these based on your specific needs.
Can the brewing equipment be customized to my brewery's needs?
Yes, we offer customization options for brewing equipment. You can work with us to tailor the system to your specific requirements, such as the number of fermenters, control system features, and layout.
What kind of control system should I consider for my brewing equipment?
A good control system should be user-friendly and offer precise control of temperature, pressure, and other relevant parameters. It should also have data logging and monitoring capabilities for quality control.
How long does it take to set up a 2000L brewing system?
The installation timeline can vary depending on factors like the complexity of the system and the readiness of your brewery space. It could take a few weeks to a few months to get everything up and running.
Do I need any special permits or licenses to operate a microbrewery with this equipment?
Yes, operating a microbrewery typically requires various permits and licenses, including federal, state, and local approvals. Regulations can vary widely depending on your location, so it's essential to research and comply with all legal requirements.
What kind of ongoing maintenance does brewing equipment require?
Regular cleaning and maintenance are crucial to keep your equipment in good working condition. Most suppliers will provide guidance on maintenance schedules and procedures. It's also a good idea to have a maintenance plan in place.