10000L commercial beer fermenters and bright beer tanks for industry brewery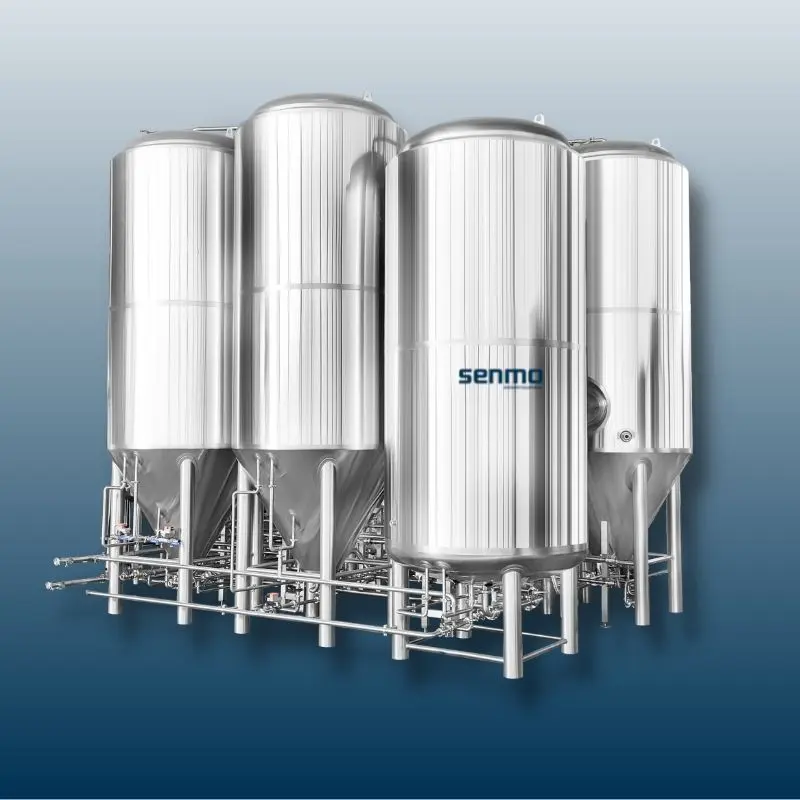 This is our 10000L commercial beer fermenters and bright beer tanks for sale. The whole fermentation system for sale is customized deigned and produced,it includes the beer tanks,pipelins,fittings&valves and etc.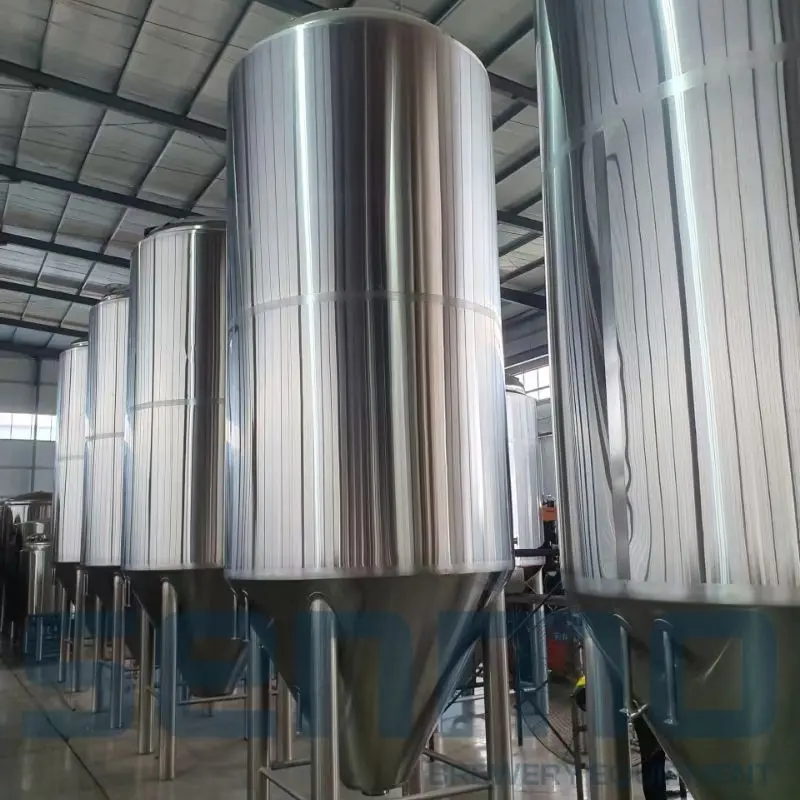 The 10000L beer fermentation tank and bright beer tank plates and accessories are made of international standard SUS304 stainless steel; Laser cutting and argon shielded welding, internal centralized pickling and passivation, accuracy ≤ 0.4 μ m; Polyurethane foam insulation; Pipe fittings support DIN, ISO, SMS and other customized standards;Dimple cooling jacket test pressure is 0.4MPa; The working pressure of the beer fermentation tank and bright beer tank is 0.15 MPa, and the test pressure is 0.4 MPa;It has top stainless steel dished head, lower 60 ° cone bottom; Manhole can be on top or side of the beer fermenter.High precision temperature sensor, automatic temperature control, real-time feedback of temperature curve, supporting remote operation;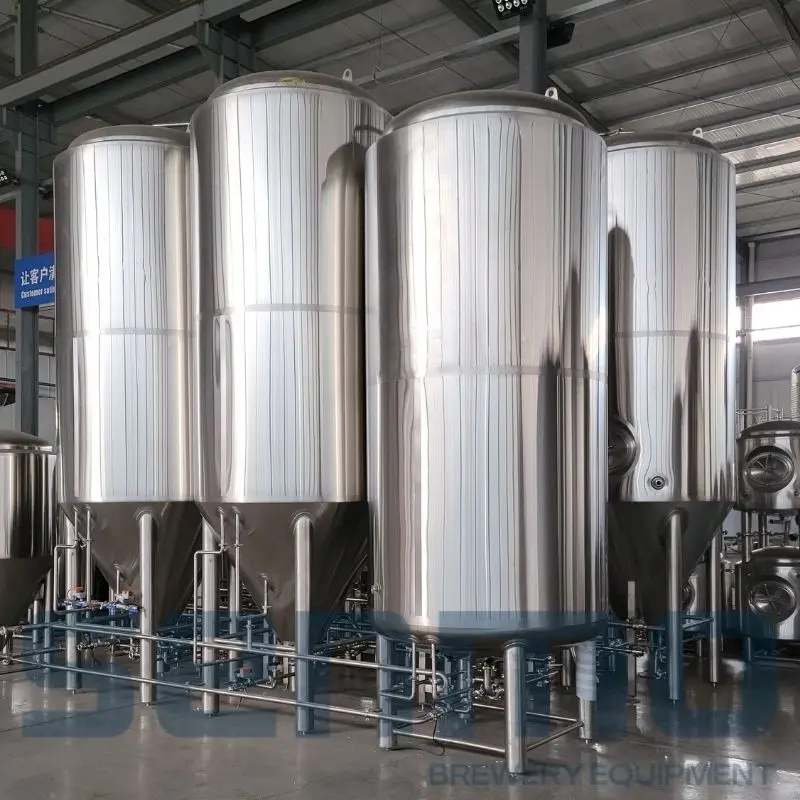 If you have plan to expand your brewery by adding more fermenters and bright beeer tanks,you can contact with us and ask for the proposal of the whole fermentation system for sale. Below is the services which we provide fo you:
Sales consulting. SENMO provide fast, professional and detailed beer brewery equipment configuration list according to customer requirements.

Brewery technical design. According to the concept of customization, put forward design suggestions, integrate customer requirements, issue beer brewing process flow diagrams,micro brewery floor plans,machinery, electrical and other drawings, draw 3D drawing, and provide one-to-one tracking services.

Brewery equipment processing and manufacturing. Strictly implement the requirements of beer equipment design drawings, follow the IOS9001 quality management system, strictly control the quality of all links, and provide tanks test records of plates, welding, polishing, pressure, etc. for filing.

Brewery plant delivery and installation. The professional brewery project construction team conducts on-site installation, commissioning and training to ensure accurate delivery for use and continuous tracking maintenance.