1000KG per batch small malt making machine for brewery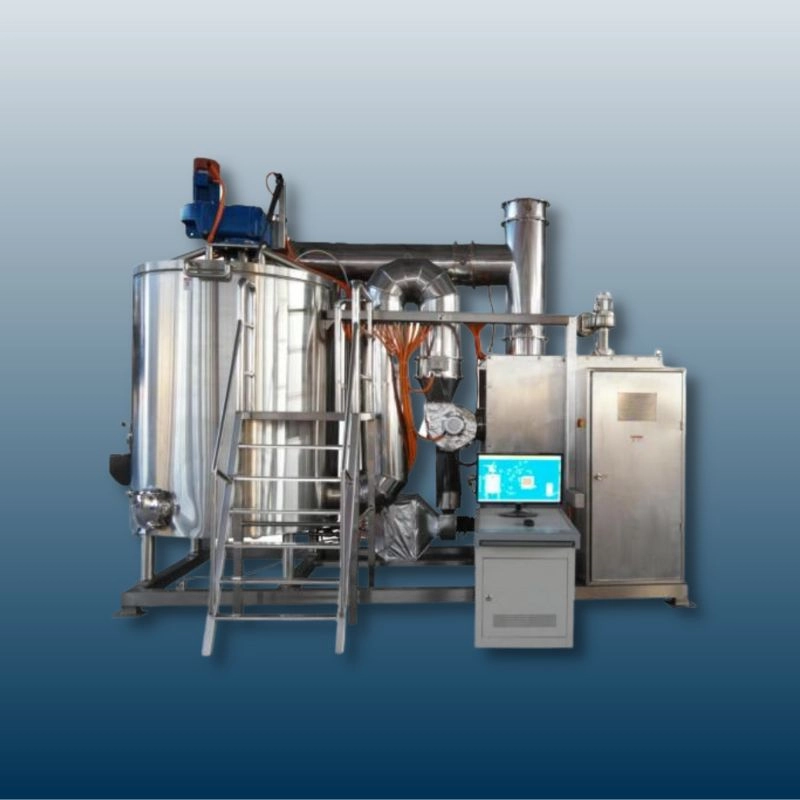 This is our 1000KG/Batch automatic malt production system for sale, which allows the steeping, germination, kilning and roasting to be performed in the same vessel unit without intermediate process of material transfer and equipment cleaning. Batch handling capacity is1000kg barley.
The process management and the malting recipe (including process time, temperature programmed etc.) are determined by the operator ofthe plant. The system will run according to the recipe.
Characteristics of the small malt making machine for sale
--Air is evenly distributed through the malt bed;
--It has a water spray function, which is applied to the stage of steeping, germination and roasting;
--Kilning temperatures can be up to 150°C (approx. 302°F) to provide the possibility to produce a wide
range ofmalt varieties.
--Airtight piping and vertical tank structure: Allows high saccharification temperatures without reducing the humidity ofthe green malt.
--The equipment is designed for malting barley or wheat and it can also be utilized for any other cereals. In order to handle other cereals, the tank lined with narrow wire mesh plate, which will be suitable for grain diameters 1 mm.
--Automatic system with reliable operation data monitoring.