2000L conical beer fermenter for sale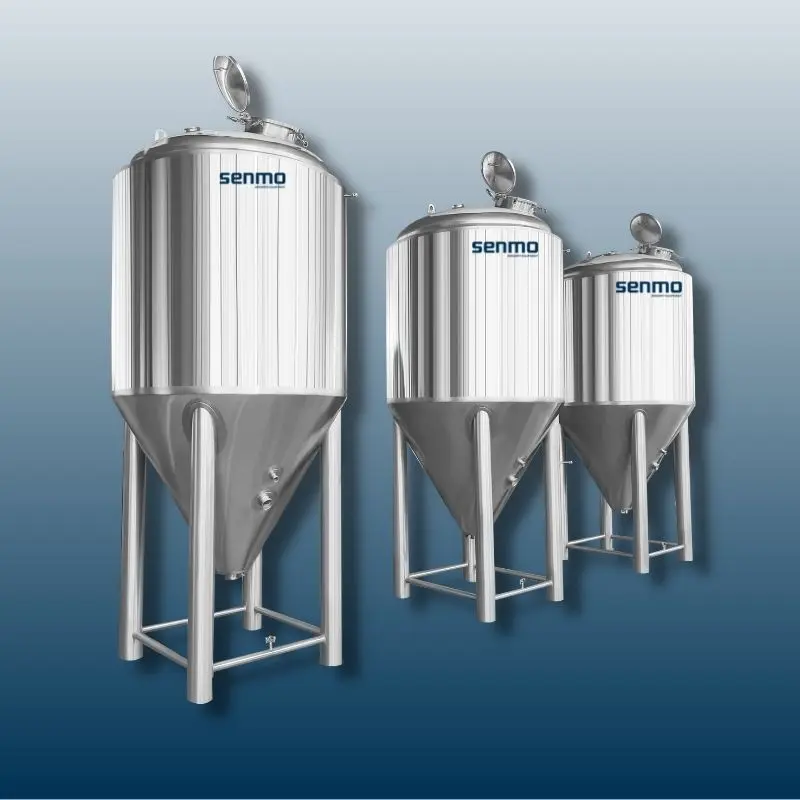 2000L 20HL 20BBL Commercial beer fementers general instruction
The whole fermentation tank is made by SUS304 stainless steel plate,which can meet the internation food sanitary standard.It is double layers with insulation in the middle,the thickness of the inner wall is 3mm,outer plate is 2mm,polyurethane insulation thickness is 80mm.The tank top is dished head,bottom is 60° cone.4 stainless steel legs with 4 braces between the legs.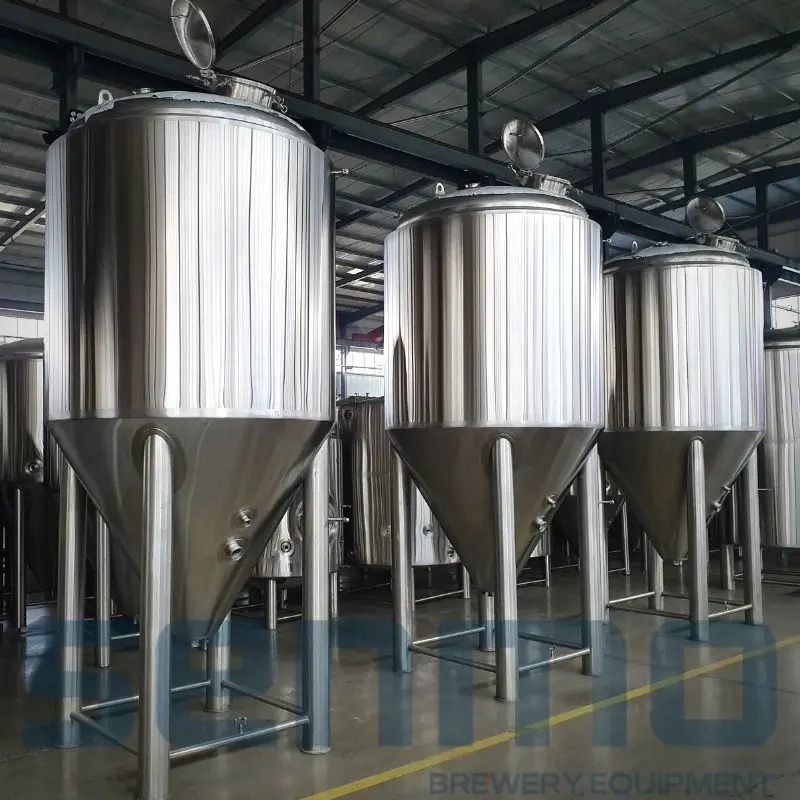 Top many fermenter and side manhole fermenter
Commonly,there are 2 positions of the fermenter manhole,one is on the top of the tank,the other is on the side.It really depends on the clients' request on it.With top manhole,the insulation of the tank wall is better,with side manhole,it can make brewer get into it more easier.
Tanks pipe ports on the fermentation tanks
We can see the manhole,the temperature sensor port,the glycol water pipe on the cone and 3 ports on the cone.The 3 ports are beer outlet let,CO2 carbon stone port and the beer sample valve port.The connection type of the pipe port can be designed as per clients' requirements,the commonly way is Tri clamp quick connection,there are Dairy coupler connection way and welding type can be optional.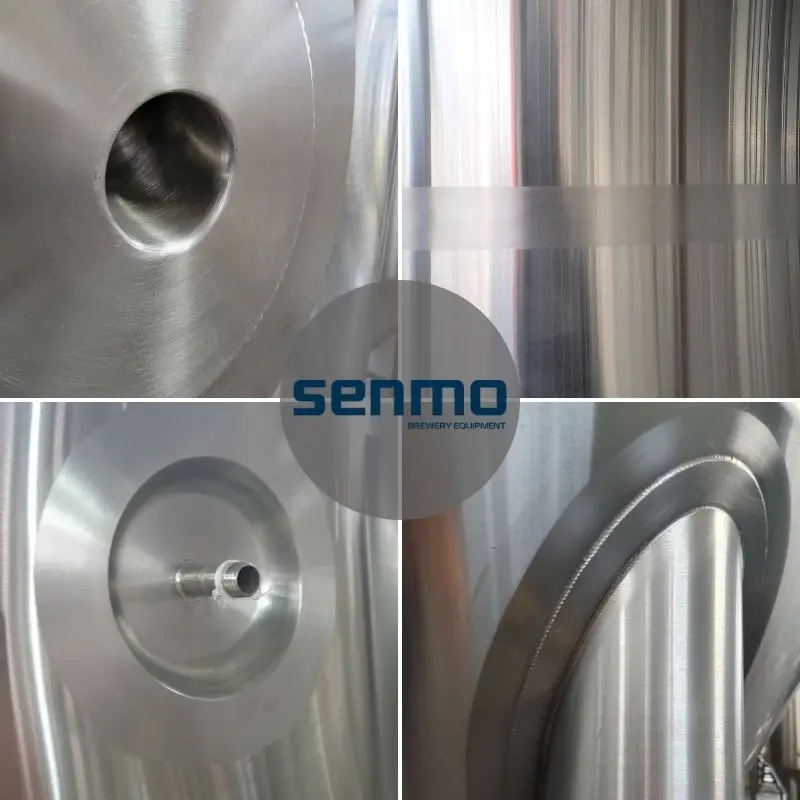 SENMO focus more on the details of the tanks.All the tanks are TIG welded,after welding finishing,we do the pickling passivation on the welding seam place,or we the sanding belt polishing to make the outlook much cleaning.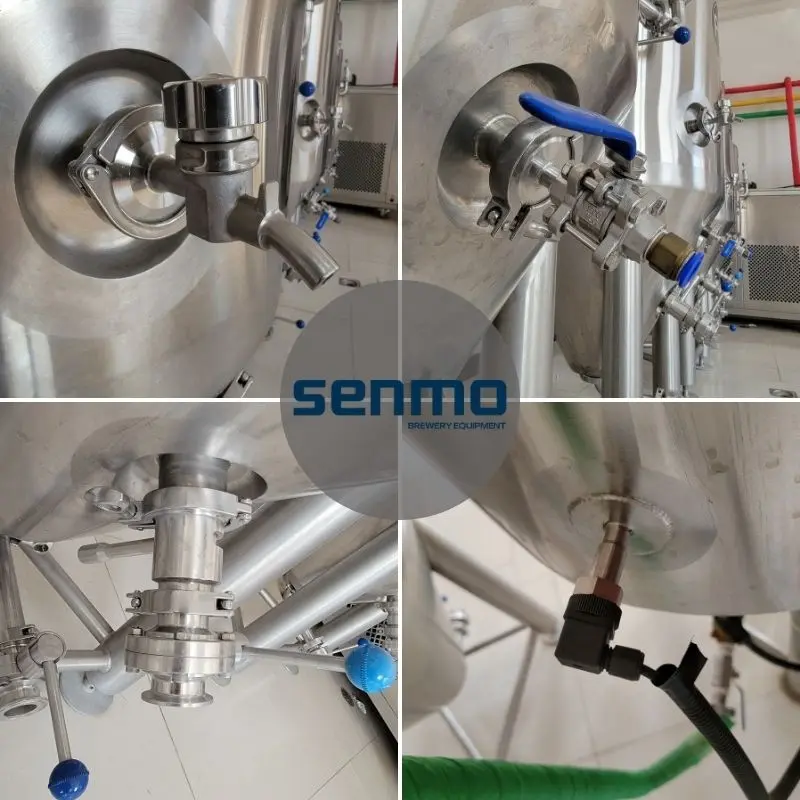 The tanks are equipped with beer sample valve,the CO2 carbon stone,rotary beer racking arm,temperature senor when you use,also there are some other parts such as safety valve,pressure regulating valve,butterfly valves are needed.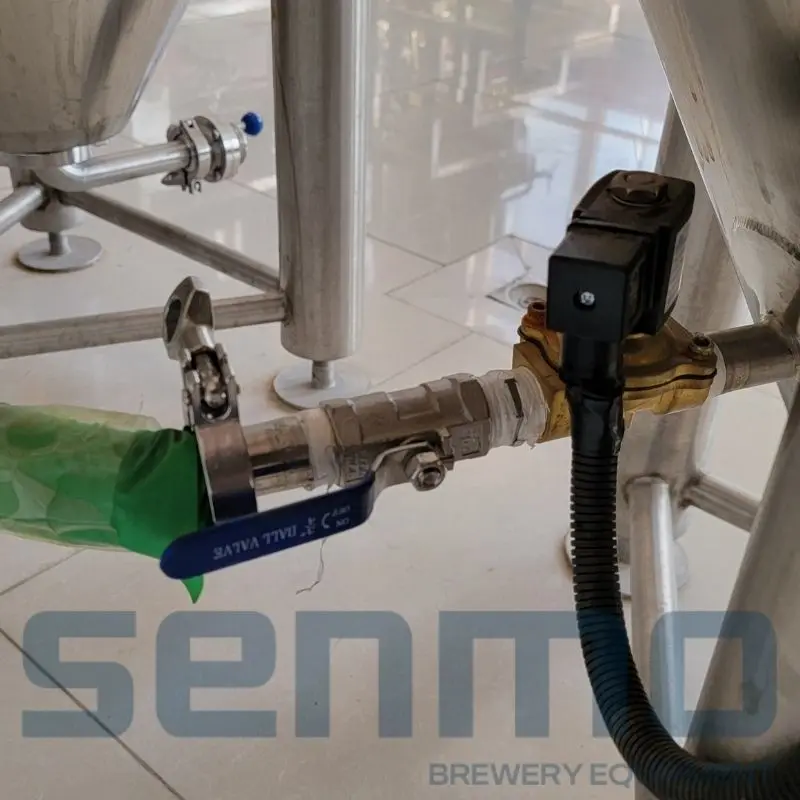 There is solenoid valve,ball valve between the glycol water pipe and dimple cooling jacket.It can control the cooling water flow circulate loop to cool down the beer temperature.
If you have plan to expand you brewery plant production capacity,adding extra fermenters is one of the way.SENMO provide the professional and complete expansion solution for your brewery,please send us inquiry for more information.Cheers!