5bbl craft beer equipment for hotel
This is our 5bbl craft beer equipment for hotel and restaurant,nowdays,the craft beer is getting more and more popular in worldwide countries,many craft beer types can be easily found in each city.To attract customer and improve the hotel operation,some investors build their own craft beer brewing production line in the hotels.The beer brewing equipment for hotel need to cost small area,no noise and with beautiful outlook.The 5bbl craft beer equipment which made by our company is a good option for the hotels.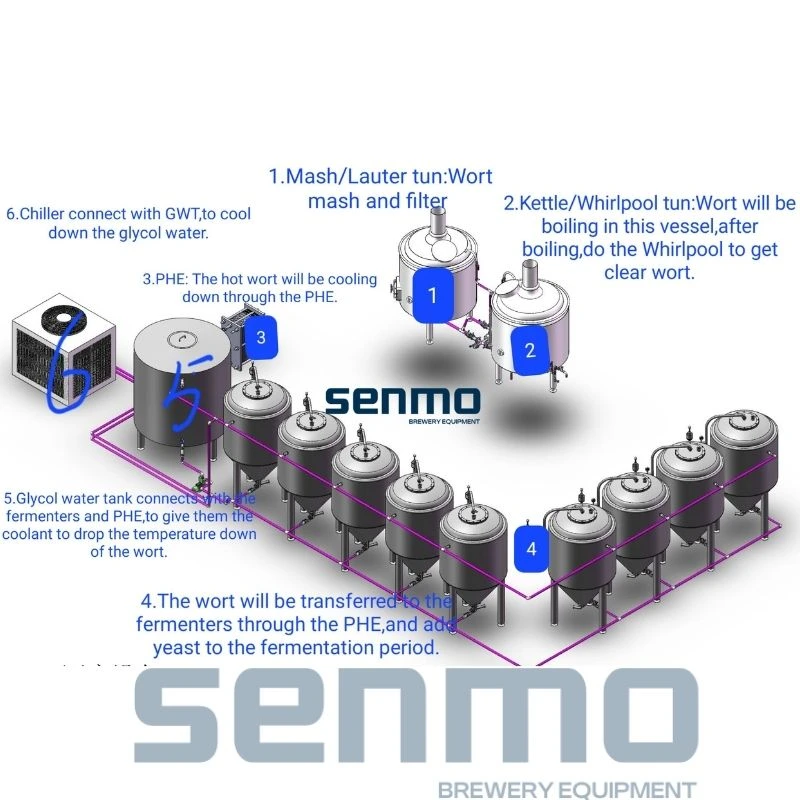 To save more space of the hotel,we make the whole 5bbl brewing system as compact as possible,all of the equipment just need 20m2,the complete set of 5bbl beer equipment mainly includes main components such as malt crushing system, mashing system, fermentation system, cooling system, cleaning system, control system and many auxiliary components,below is the 5bbl brewing equipment list which designed for the hotel.
-5bbl mash/lauter tun combination
-5bbl kettle/whirlpool tun combination
-Wort pump
-Wort chiller
-Pipes and valves
-4x5bbl fermenters
-Chiller
-Glycol water tank
-Control cabinet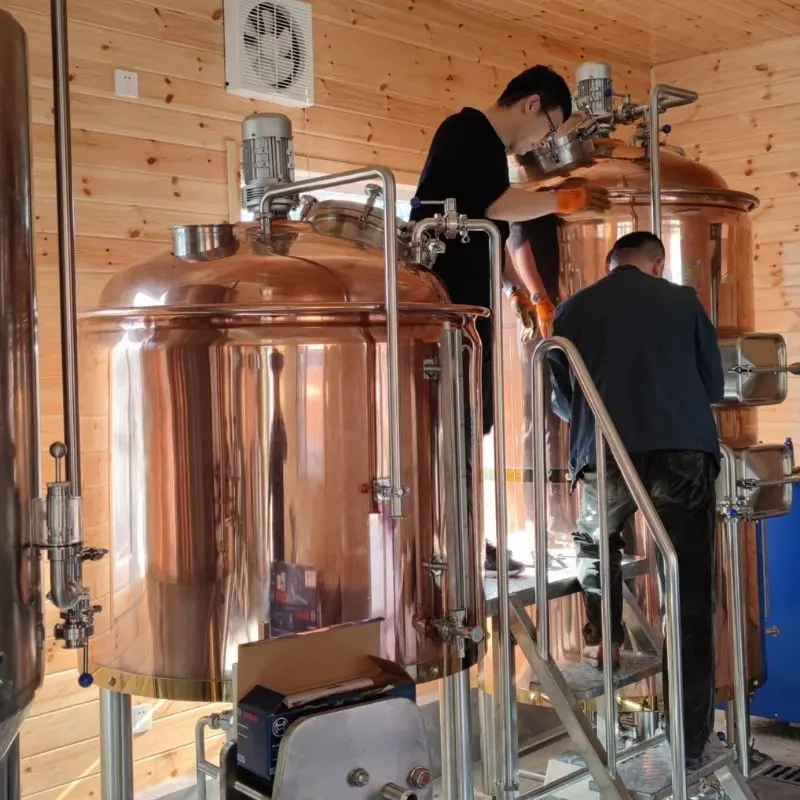 The red copper brewhouse is much more attractive compare with the stainless steel one,when you choose the beer equipment for your hotel,it is an important point to think about.However,the cost of this copper beer equipment is higher than the stainless steel one,and you need to clean the surface of the brewhouse frequently to make sure the copper surface can be shining all the time.
Our company has 5bbl copper beer equipment specially for the hotel and restaurant,the price is 20,000-50,000$,which also include the stainless steel 5bbl fermenters and other brewing system.If you have interest,we can send you a formal quotation.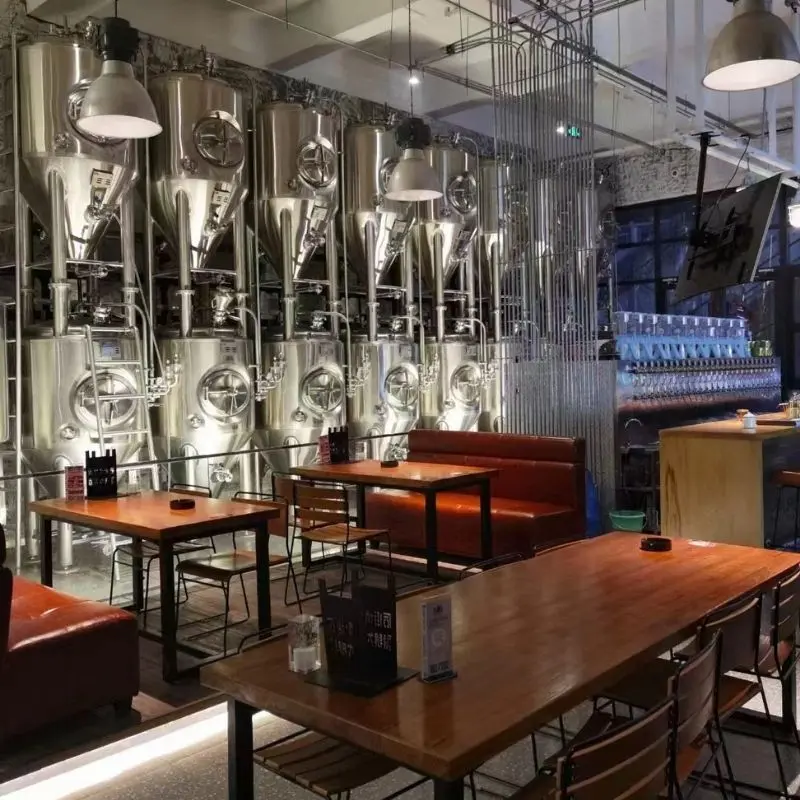 Different regions have different tastes and preferences, and it is impossible for bars and hotels to brew only one kind of beer in order to improve their competitiveness. The number of types of beer that investors want to brew also determines the equipment configuration, especially the fermentation system.The beer equipment of the hotel mainly produces unfiltered draft beer. The brew master attract consumers with unique brewing technology and distinctive taste. Usually, such beer production equipment will be placed behind a transparent glass partition to facilitate visitors to directly observe the whole brewing process. This is a very good feature design scheme, and also a very novel marketing method.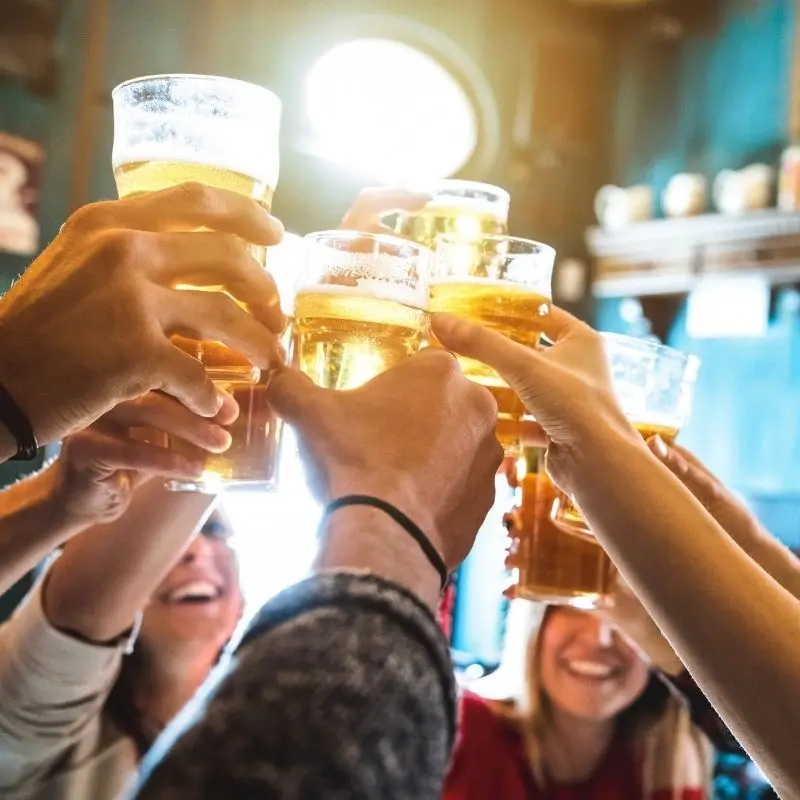 The craft beer brewed on site will be the symbol of the image and strength of the hotel, which is equivalent to a brewery built in the hotel. The supply of self-brewed pure fresh beer with different tastes, such as yellow beer, black beer, red beer, spirulina green beer and various fruit-flavored fresh beer for women, allows customers to experience the unique cultural charm and passion atmosphere of self-brewed beer while enjoying the delicious taste of fresh beer.
Investing in a bar or hotel is not only about equipment, but also about the cost of raw materials, water, electricity, personnel and other management costs in the later period. It is better to make a cost-benefit analysis in advance with the equipment manufacturer according to the local price and consumption level of the equipment location, and make an investment plan.As an experienced hotel beer equipment manufacturer,SENMO Machinery Company can provide you a turnkey hotel beer equipment solution,bewlos is our services for you:
Sales consulting. SENMO provide fast, professional and detailed beer brewery equipment configuration list according to customer requirements.

Brewery technical design. According to the concept of customization, put forward design suggestions, integrate customer requirements, issue beer brewing process flow diagrams,micro brewery floor plans,machinery, electrical and other drawings, draw 3D drawing, and provide one-to-one tracking services.

Brewery equipment processing and manufacturing. Strictly implement the requirements of beer equipment design drawings, follow the IOS9001 quality management system, strictly control the quality of all links, and provide tanks test records of plates, welding, polishing, pressure, etc. for filing.

Brewery plant delivery and installation. The professional brewery project construction team conducts on-site installation, commissioning and training to ensure accurate delivery for use and continuous tracking maintenance.
In the hotel, adding a set of beer brewing equipment to brew fresh craft beer can not only increase the characteristics of the hotel, but also improve the experience of the guests.