6bbl beer brewing machine for nano brewery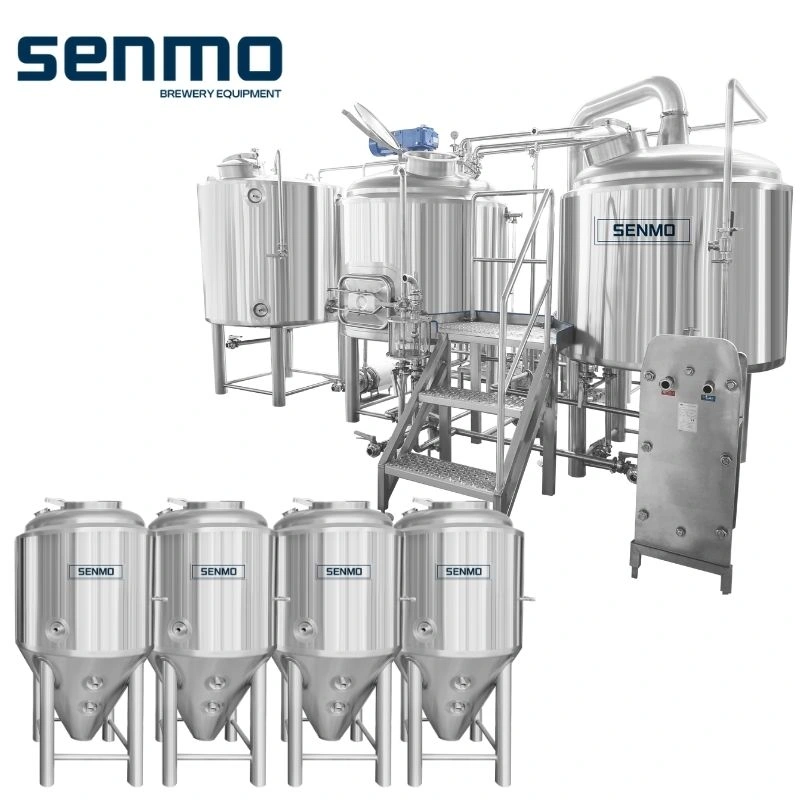 The nano brewery 6bbl beer brewing machine is made of stainless steel 304 and it's appearance can also be copper or gold surface. It can be heated by steam, direct fire or electricity. The 6bbl brewhouse structure is various according to special brewing intentions of brew master, including wort output, wort gravity, sparging water, brews in certain time, brewing method etc., it can be classified as two, three, four or five vessels. Anyway we should achieve the four steps: mashing, lautering, boiling, whirlpool. We accepts special design for these variations.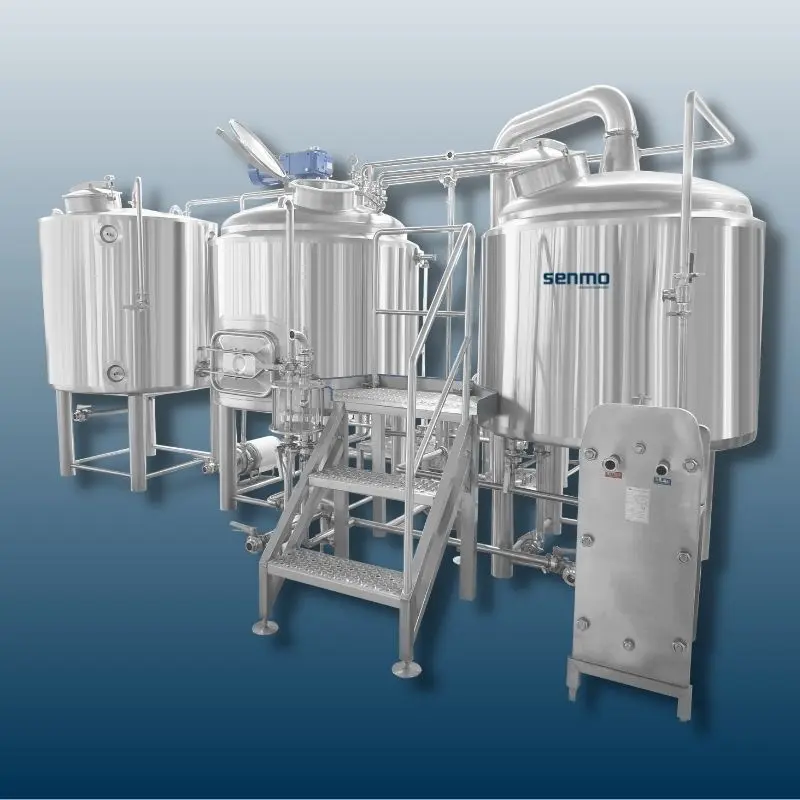 Nano brewery 6bbl beer brewing machine features
▪6bbl Brew kettle/ whirlpool vessel with multi steam jackets
▪6bbl Mash/lauter tun vessel side grain out door
▪12bbl SS304 HLT(Hot Liquid Tank)with dual steam jackets
▪Large SS 304 work platform with sanitary process with a molding technology
▪Sanitary stainless steel piping &valves
▪Sanitary wort pumps with variable speed control
▪SS HLT pump with variable speed control
▪SS or Glass wort grant
▪Sanitary plate heat exchanger and wort aeration system
▪Tank light assemblies
▪Mash hydration assembly
▪Package with valves and fittings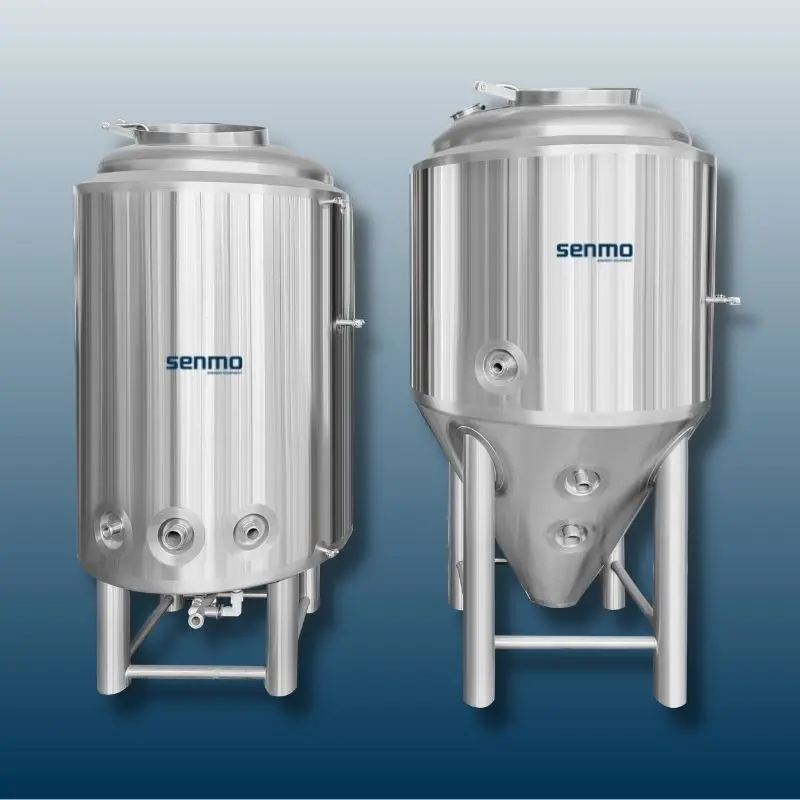 Fermenter are also called CCT's (Cylindrical Conical Tanks), FV's (Fermentation Vessel), primary fermentor or unitanks as they are used both for fermenting and lagering. Beer fermenting is the process during which the yeast transforms the wort into beer. Lagerings takes place after fermenting and is the time given to the beer to stabilize and age after fermenting.
Our nano brewery 6bbl stainless steel fermenters can be individually temperature controlled through glycol jackets and are mostly equipped with accessories such as over-pressure and under pressure valve(PVRV), CIP arm, sanitary sample valve, manway, etc.. The design of the 6bbl fermenters is based on our beer knowledge and especially the conical fermenter bottom and the fact that we combine fermentation and maturation in the same vessel is very important. When calculating your fermenting & lagering capacity and configuration, sufficient time fermenting and lagering to produce quality beers must be taken into consideration.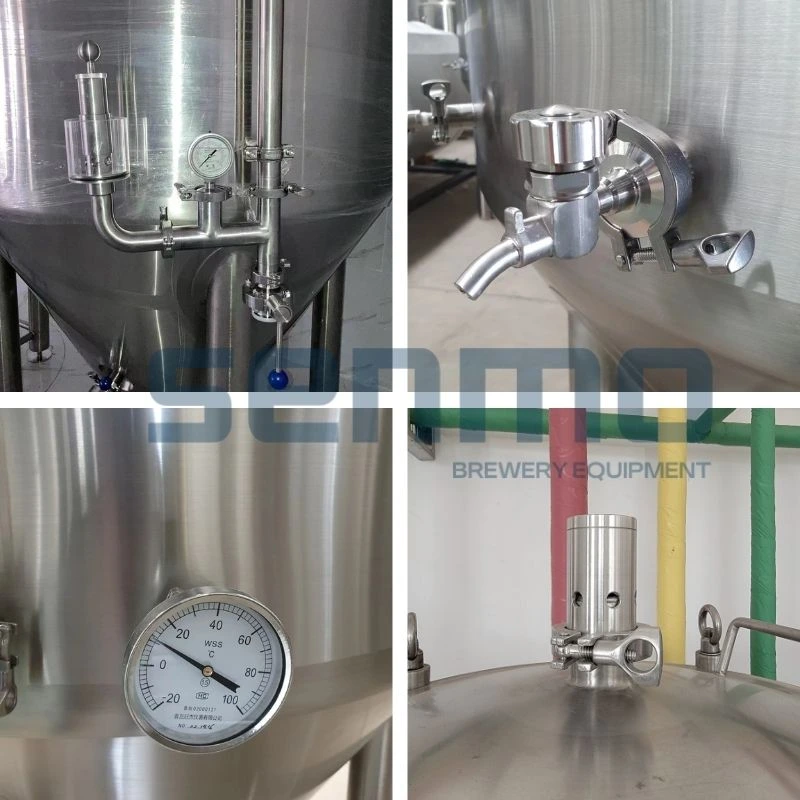 Nano brewery 6bbl beer fermenters features
▪SS Dished head on top
▪Butterfly valves, Sample valve,PVRV attached on the fermenters
▪Tri-Clamps and gaskets, pressure gauge
▪Fermenter Interior shell: Food grade 304 stainless steel, thickness 3mm
▪Fermenter Exterior shell: Food grade 304 stainless steel, thickness 2mm
▪Interior and exterior finish polished to a sanitary finish
▪Interior finish pickled and passivation
▪Dimple jacket cooling jackets around the fermenters wall and cone
▪Exterior brushed finish
▪Fully welded exterior shell
▪60 degree cone bottom, with an average of 25% head space
▪Rotating racking arm port
▪Side/Top manway door
▪Dual zone dimple cooling jackets (3 or more on larger tanks)
▪2'' Polyurethane insulation
▪CIP arm and spray ball with a molding technology
▪Sanitary tri-clamp connections
▪Upgrade drain port with butterfly valve
▪Dry hop port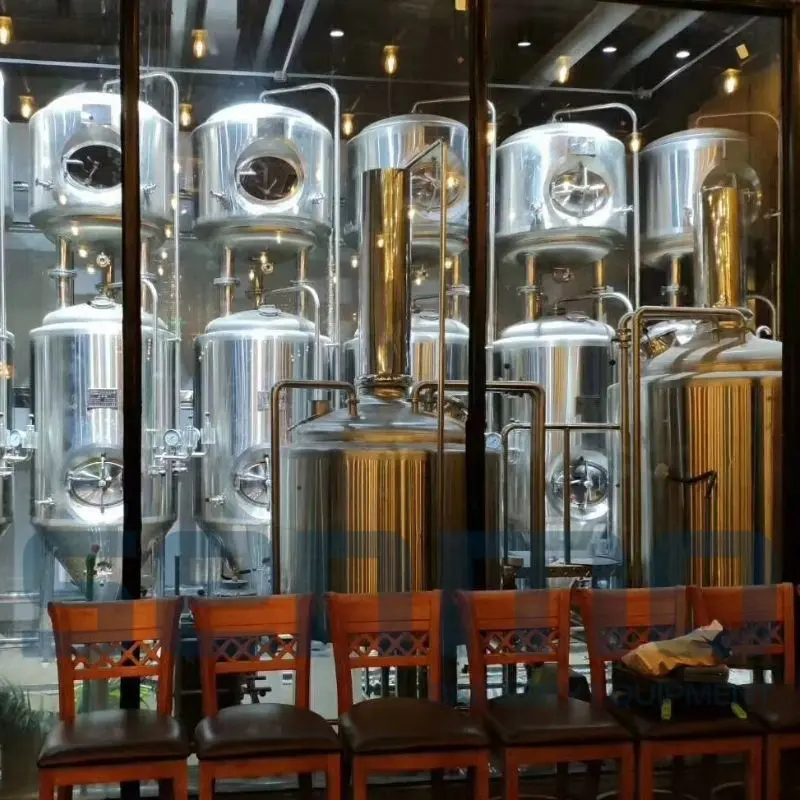 For the 6bbl beer brewing machine for nano brewery,there are malt milling machine,CIP unit,cooling system,control cabinet and beer dispenser inside of the whole brewery system.The 6bbl nano brewery equipment need small area to put,with lower energy consumption,easy to operate and small budget.If you have interest to buy this 6bbl beer brewing machine for your nano brewery,please contact with us,we will send you a formal quotation.